A dear friend took to Facebook, after the horrific week of violence and racial upheaval. She asked herself, and other white people, what they were going to do. This is someone who likely who has spent a great deal more time immersed in black culture than the average white American, who understands the systemic problems that blacks -- including her bi-racial daughter -- may face, but who has never been compelled to speak out, politically. In this moment, however, she gleans (like many of the rest of us) that doing nothing, saying nothing, and simply hoping for change, will not erase these centuries-old problems. So thoughtfully, authentically, she asked, "What are we going to do, white people?"
It is a valid question we should all be asking ourselves, as we are all, to varying degrees, victims of societal racism. blacks are, of course, victims in a plethora of obvious ways that continue to result in discrimination, marginalization, and death. Whites are victims in that they have been spoon-fed the poison before birth; cogs in a cycle that hurts and oppresses entire groups of people, even without knowing. Last week we learned of another police shooting of an unarmed black man in Miami, Charles Kinsey. When asked why he fired, the officer replied, "I don't know." At least we get an honest answer.
In response to recent events, Huffington Post published an inspiring list of twenty-three books compiled to help all of us arrest this overwhelming sense of injustice. Adding to that list are the following books, lovingly aimed at non-black readers who might be struggling to understand what these heated debates on race have to do with them, how they are complicit in the problem of race, why #blacklivesmatter is a necessity, and even how they can help.
These recommendations are offered (again) with love, not one ounce of blame, gratitude for anyone making even the tiniest effort to affect positive change, and hope for a better understanding in the not-so-distant future.
Learning To Be White
Thandeka
2000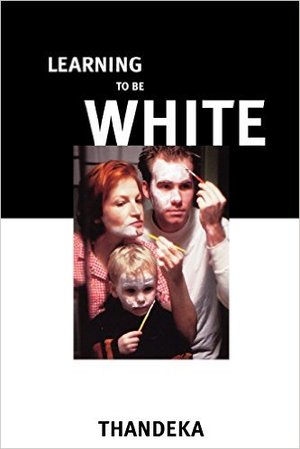 Through a series of interviews, Thandeka's Learning to Be White unwraps the pivotal moments in individual's lives where racist attitudes are introduced -- often forced upon young children even when they feel something is wrong. One subject recalls an early childhood instance where he invited a black schoolmate to his birthday party, then was made to feel he had done something terribly wrong. These examples show how subtle ideas, introduced and enforced by families and communities, shape a sense of supremacy that becomes ingrained in the psyche throughout one's life. Learning To Be White is a short, but significant read in helping us to understand ourselves and our experiences with one another. The book nearly illustrates Rogers & Hammerstein's South Pacific which concludes, "To hate all the people your relatives hate, you have to be carefully taught." Thandeka points out how and where some of this careful teaching begins.
White Like Me: Reflections on Race from a Privileged Son
Tim Wise
2007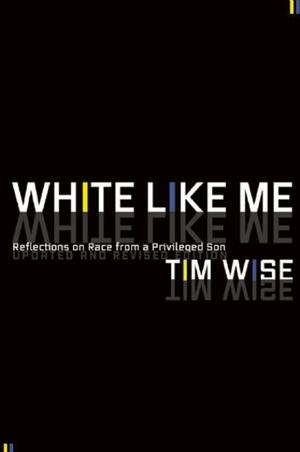 A self-described 'Angry White Male," Tim Wise is one of the most prominent and outspoken anti-racist activists of our time. His angle lies in his perspective as a white American male, who is willing to confront the issues that burden blacks and impede the progress of positive social change. A courageous and unflinching voice, Wise's highly-acclaimed memoir, White Like Me, uses family history and personal experiences to demonstrate how white privilege seeps into every aspect of American life and has shaped his own existence. He builds upon the arrival of his ancestors in America: Scottish immigrants who were given land upon arrival; land he describes as having been stolen from Native Americans and worked by black slaves, marking a cycle of oppression and privilege that propelled the family from the start. Perhaps the book does not offer any sweeping solutions but, what it does provide is a brutally honest analysis, and an opportunity to recognize and resist white supremacy. The revised version (2011) includes a new preface and updated chapters
Wise has authored seven books between 2005-2015. His titles examine racism as it affects economics, education, criminal justice, shifting demographics, and Obama. His latest work, Under the Affluence: Shaming the Poor, Praising the Rich and Sacrificing the Future of America (2015), analyzes the related issues of economic inequality and the villainization of those in need. Michael Eric Dyson describes the book as "a valiant call to arms against the vicious practices that undermine the best of the American ideals we claim to cherish."
View all Wise titles HERE:

From HuffPost's original list of 23, I'd like to recommend these two young authors who offer, through essays and fiction, a palpable sense of what it's like to walk in the shoes of a black American.
Between the World and Me
Ta-Nehisi Coates
2015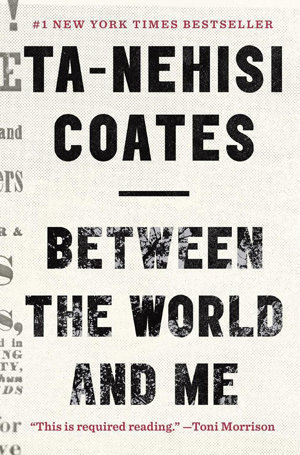 Known for his thoughtful and influential writing on race in America, Ta-Nahesi Coates delivers a series of essays, written as a letter to his teenage son, in his powerful memoir, Between the World and Me. In this award-winning book, Coates walks us through the course of his life from the tough Baltimore neighborhoods of his youth to Howard University, and into the broader worlds of New York and Paris, describing his observations and mapping the evolution of his thinking on race. The writer is, as usual, direct, insightful, and uncommonly original as he points to the tragic examples of Michael Brown, Trayvon Martin, and others, as the results of a systematically-constructed assault on black people that includes slavery, mass incarceration, and police brutality as part of its foundation. This is a graceful, powerful, and potentially life-changing read for anyone, but especially those trying to gain a greater understanding of the racial dilemma in America, and what this feels like from the other side. Many critics and reviewers, including Toni Morrison have praised Between the World and Me and deemed it "required reading."
Long Division & How To Slowly Kill Yourself and Others in America
Kiese Laymon
2013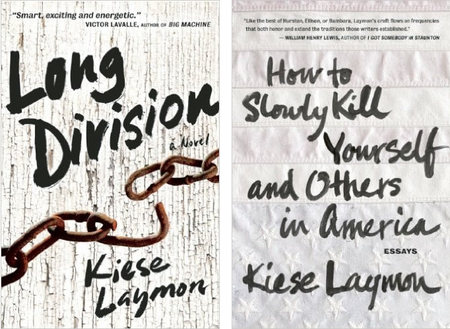 Laymon's Long Division is a spell-binding work of fiction that weaves a wildly intricate tale of mystery and time travel. A fun, entertaining, and deeply skillful work of literature, the book, at the same time, gives voice to race relations and experiences often unheard. Released almost simultaneously, How to Slowly Kill Yourself and Others in America is a collection of Laymon's essays, touching on a range of subjects including family, race, violence, art, and coming of age in Mississippi. In this collection, Laymon delves deeply into his own personal story, which is filled with trials and reflections that bring under-appreciated aspects of contemporary American life to the fore. Straight from the Huffington Post newsroom, Jason Linkins says Laymon's books "will immerse you in a life lived without Caucasian skin, and (well, hopefully) change the way you look at the world."
The New Jim Crow: Mass Incarceration in the Age of Colorblindness
Michelle Alexander
2012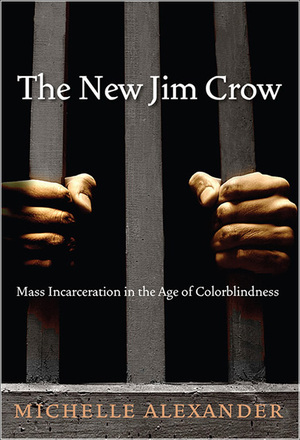 Legal scholar, Michelle Alexander's New Jim Crow forces us to take a hard look at the criminal justice system -- which flies largely under the radar, unless it has affected us, personally. The book breaks apart how the legal system has been re-organized and even commercialized to replace one devastatingly discriminatory institution with another. With remarkable candor, the author argues that "we have not ended racial caste in America; we have merely redesigned it." Cornel West describes The New Jim Crow as "a grand wake-up call in the midst of a long slumber of indifference to the poor and vulnerable."
The Debt: What America Owes to Blacks
Randall Robinson
2001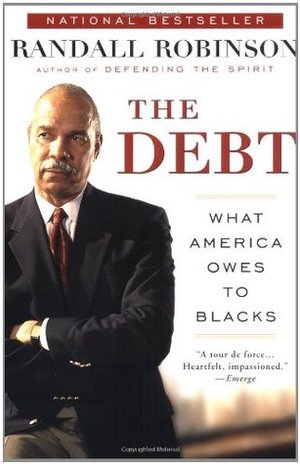 The Debt has remained one of my favorite and most memorable reads, since I first encountered it in the early 2000s. The distinguished political thinker, Randall Robinson, admittedly, has no concrete formula for the enigma, but lays out the issue of reparations with utmost sensitivity and precision. What blacks have lost and continue to lose as a result of the institution of slavery -- culturally, spiritually, psychologically and, certainly, economically -- is explored here with ease and unfaltering clarity. Drawing from research and personal experience, Robinson shows that only by reclaiming a lost past and proud heritage can blacks lay the foundation for their future. He goes on to make an impassioned call to our nation to make reparations for slavery (and the century of racial discrimination that followed) with monetary restitution, educational programs, and the assurance of equal opportunities that support the social and economic success of all its citizens. Despite its grave subject matter, Robinson is a light-hearted writer, which makes The Debt accessible and, well, almost fun to read. "Even the making of a well-reasoned case for restitution will do wonders for the spirit of African-Americans," Randall argues. "It will cause them to at long last understand the genesis of their history -- before, during, and after slavery -- into one story of themselves."
Happy reading, with love.
Related
Popular in the Community