We ran it once, we ran it twice, and now we're back for more! It's Bookstore Bingo -- the popular Twitter hashtag #bookstorebingo -- and it never stops being hilarious to see what people have said in bookstores around the globe.
"Can you tell me who the author of Shakespeare is?" Yes, someone actually said that.
"This is a real big library store!" Yes, somebody else actually said that.
And there's always more. Find out what people have said recently and join the conversation yourself -- use #bookstorebingo on Twitter and tell us what you've heard at your local bookshop.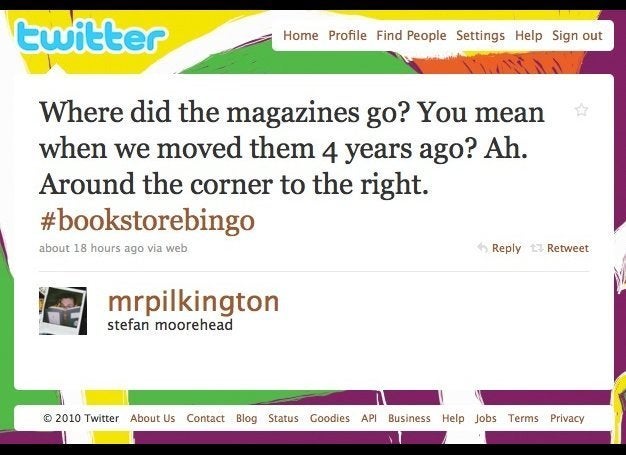 Bookstore Bingo 3
Popular in the Community