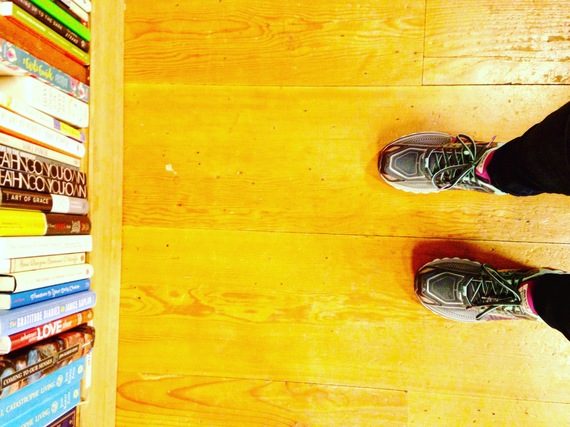 Connect. Engage. Inspire.

Paper or iPad? That is the question.
And the even bigger question is where do you purchase your good reads? With Amazon opening a brick and mortar store in Seattle's University Village last year it is clear that online retailers want to test the waters and engage with their communities face-to-face.
It is the tradition of the bookstore that keeps local buyers coming back for educational events, up close and personal Author 'Meet & Greets', and even group story time for the little ones.
2015 saw a 2.5% increase in Bookstore sales, marking the first time since 2007 that the industry sales were up. The U.S. Census Bureau, saw totals of bookstore sales in 2015 at $11.17 billion, up from $10.89 billion in 2014.
"Successful booksellers not only love books; the good ones really love the connection between books and readers, and have a passion for sparking that connection one reader at a time," Kristine Kaufman, Owner of Snowgoose Bookstore in Stanwood, Washington, shares.
Traditional bookstores offer a sanctuary to those of us searching to immerse ourselves in a new world of subjects or dive deeper into some of our favorite topics. They are local, communal areas designed to connect others to share stories and knowledge. Many even offer us free wi-fi and caffeinated beverages providing a comfortable haven, to motivate us to stay focused even on cloudy and rainy days.
The best part of visiting a local bookstore (aside from the newly minted, colorful new books neatly loaded onto shelves and the customized handwritten book recommendations) are the people you meet. Whether it's a staff member behind the counter or a fellow bookstore lapper you are sure to start up a conversation or spark an idea or two with other book-lovers like yourself.
A few words from Snowgoose Bookstore owner, Kristine Kaufman:
What advice would you tell someone who was starting their own bookstore, today?
The book business has changed completely in the nearly 40 years I've been doing this - but that one thing, that one passion to connect with readers, is just exactly the same now as it always was, and is still the thing that keeps me coming to work every day.
What has been your biggest challenge in starting your own company?
Owning any small business is a challenge, and a bookstore is no exception. So here's my advice: Read everything you can, from picture books to literature, with all your customers in mind. Make it a priority to learn your customers' names and tastes (and try to remember children and pets, as well). Take an accounting class, regardless of that Master's in English literature. Above all, embrace your community with a generous spirit.
With increasing community engagement and support many of us hope these local staples will continue to share this 'bookstore lap' tradition for generations to come.
Celebrate Independent Bookstore Day on April 30, 2016.
Calling all HuffPost superfans!
Sign up for membership to become a founding member and help shape HuffPost's next chapter