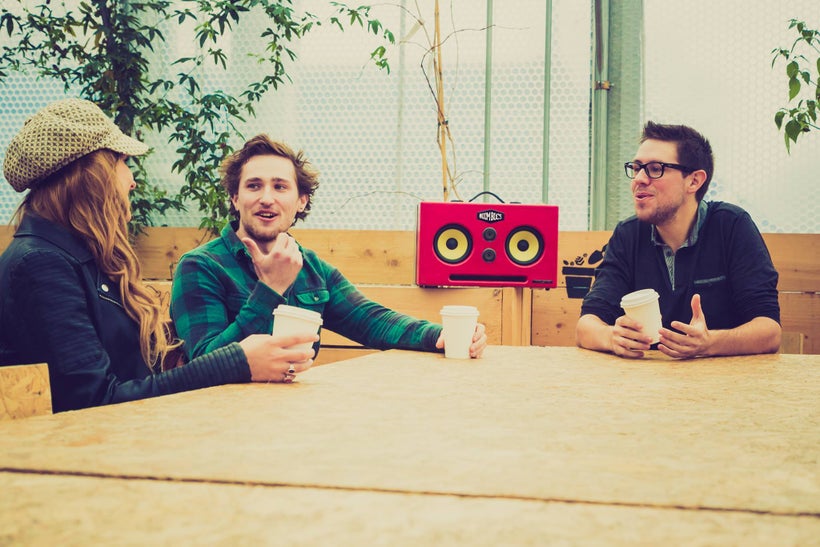 Wireless technology is proving extremely important these days, especially when it comes to transferring and playing music. The recent release of the iPhone 7 has reinforced the requirement for wireless technology advances by omitting the headphone jack connection. This is huge news as far as music technology is concerned, and so for every music fan out there, speaker systems like the BoomBocs are now a must-have in every household! If you've never head of BoomBocs, don't worry that you've been living in the past. Technology moves fast and there are millions of electronic manufacturers out there now, all doing similar things. HOWEVER, not all of these manufacturers are making premium products like the BoomBocs; it's been described as the World's greatest Bluetooth speaker system and it's quite obvious to see/hear why.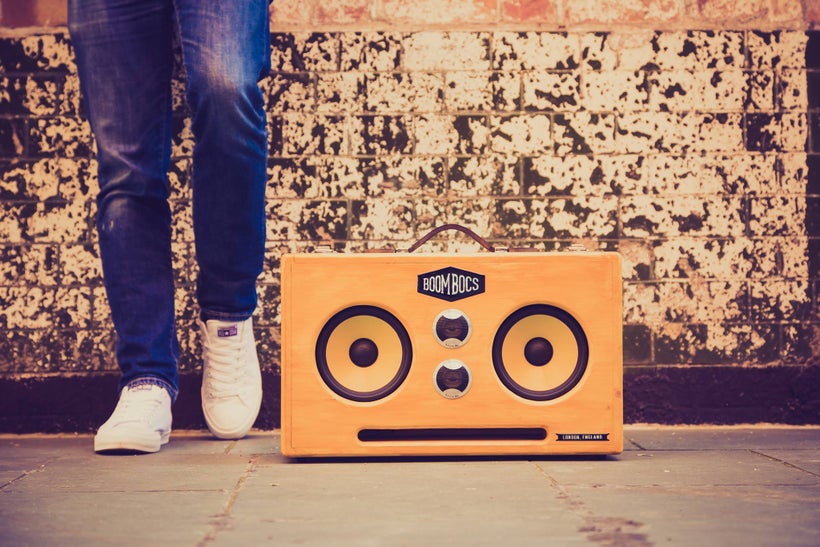 The BoomBocs uses wireless Bluetooth technology and battery power to provide listeners with up to 15 hours of high-quality, high-power sound reinforcement. The 200 Watt digital amplifier within processes signals from a huge range of devices and outputs audio in pristine quality. "It's so clear, you can hear elements to songs that you've never heard before", says CEO and founder, Jonny Williams.
With countless years of experience as a touring sound engineer, Jonny has been fortunate enough to work with some of the biggest shows around. Artists such as Pendulum, All Saints, Kylie Minogue, Lorde, Jurassic 5, Naughty Boy etc have all hired Jonny to provide his knowledge and skills whilst on the road. This acquired knowledge has proven priceless in the development of BoomBocs and it's continuing growth as both a product and company.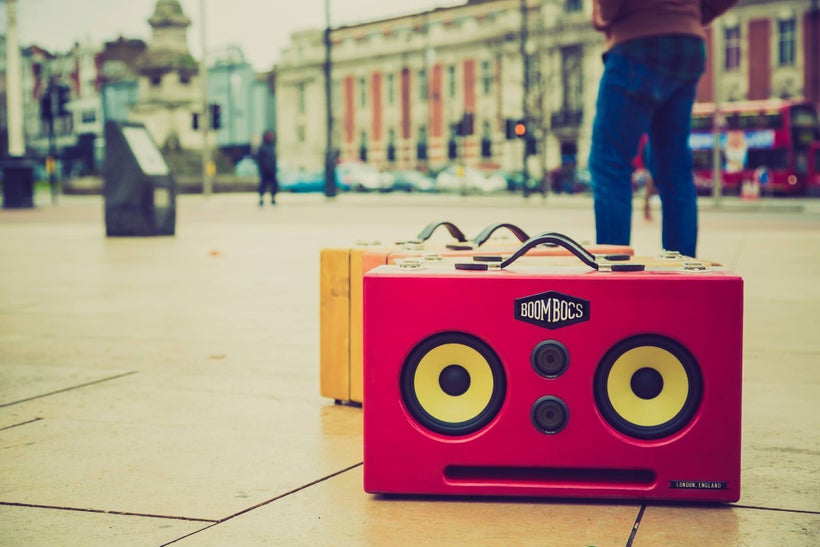 Every single BoomBocs is handcrafted in Brixton, London and uses only high quality electrical components and sustainable wood. The products are not mass-produced on a production line; they're assembled carefully by hand to ensure they're finished to the highest possible standard. The staff even go to the effort of signing the inside so you know who assembled your BoomBocs and on what date it was finished!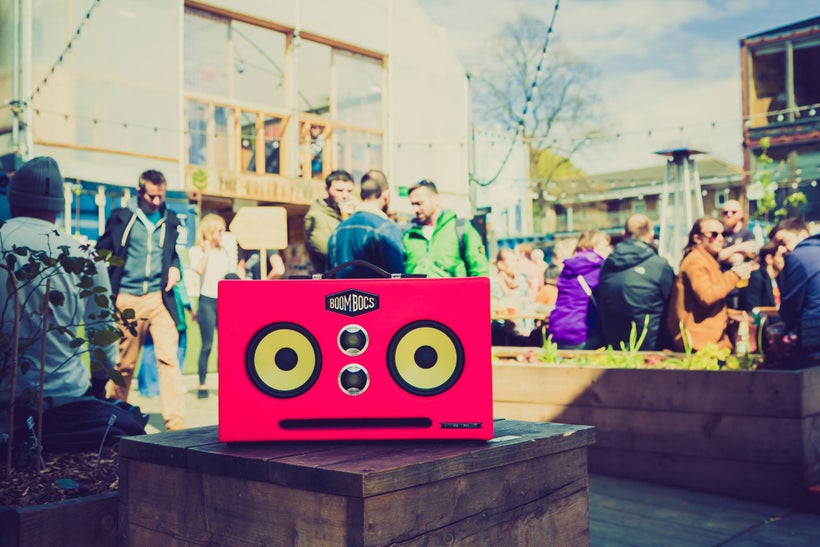 In terms of technology, they don't give too many of their secrets away! The development of the BoomBocs' inner-workings was carried out over a vast amount of time, having done a lot of research and testing to fault find and improve upon. What they will disclose is that each system is capable of delivering high sound pressure levels with no distortion - never you mind how it does it! The sound is crystal clear so even to the untrained ear, you're able to notice the difference between a BoomBocs sound and that of a 'competitor.' Each unit has the capability to be powered by a high-capacity, high-efficiency, rechargeable battery, especially design for the BoomBocs. "We actually designed the batteries ourselves and had them built specifically to suit our circuitry, ensuring a long-lasting, rock-solid power supply", said Jonny.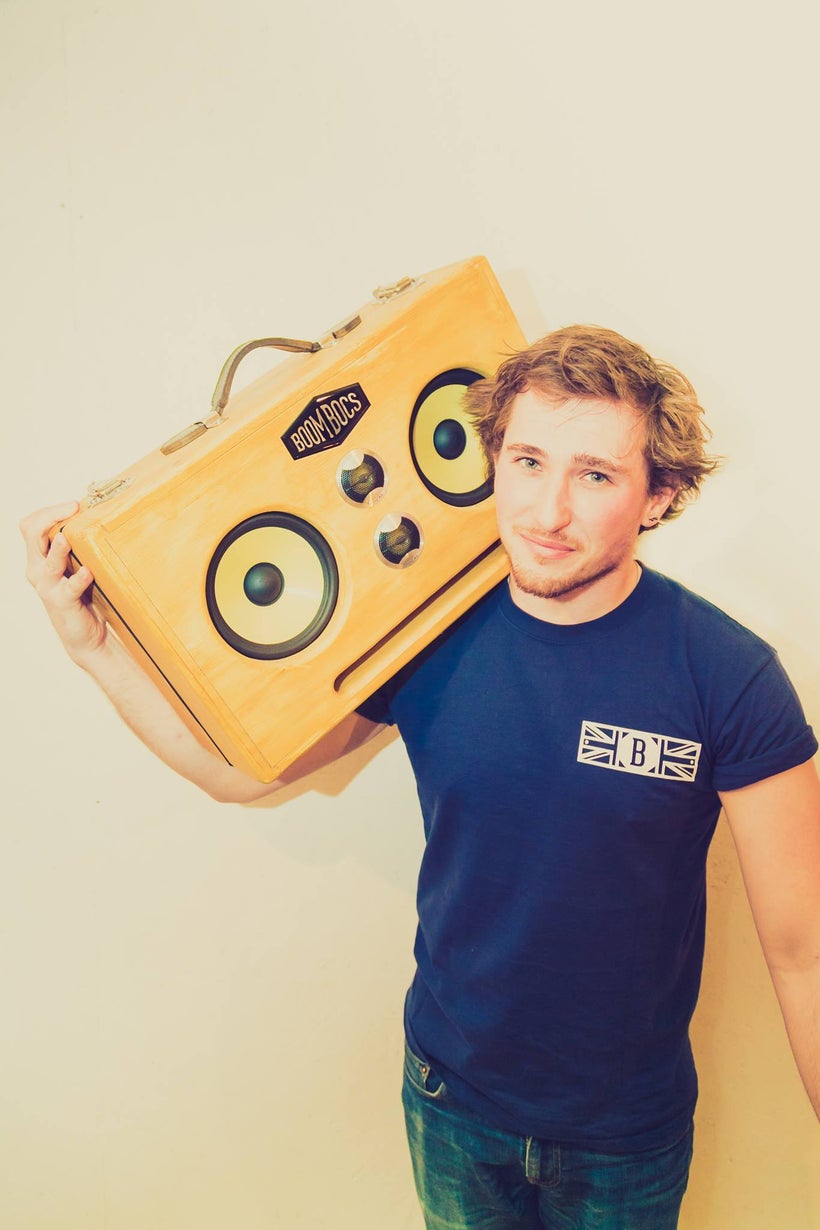 BoomBocs (the company) are constantly pushing forward to find new ways of improving existing designs in order to maintain their reputation as the makers of super-high quality portable speaker systems. They're constantly trying new methods, new design ideas and new components to improve the already-proven products. "It's never a speedy process but we totally believe in what we do and we enjoy the challenges the World sets us", said Jonny. The last 2 years have seen BoomBocs grow a big following Worldwide and even attract some well known celebrities. "Orders have been placed by a few famous faces but I think it would be unprofessional of me to go around bragging about that. We're just extremely proud that our product is about to go global and it's an added bonus that people of celebrity-status are wanting them too."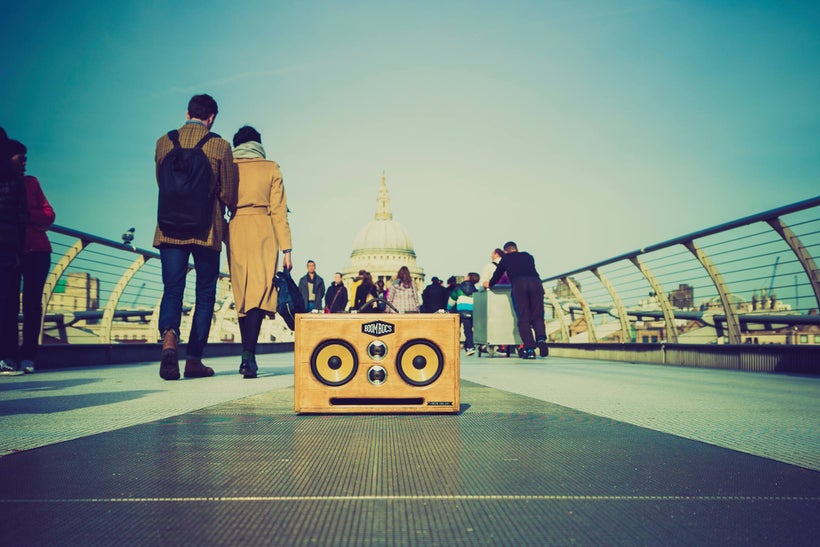 As of November, BoomBocs will be releasing their product range Worldwide, shipping to the UK, EU, America, Canada, Japan, Australia and New Zealand. The easiest way to get your hands on one of these is to either visit their HQ in Brixton (London), or get on the website; www.boombocs.com . Prices start at £450 and depending on how fancy you want to make your own unique BoomBocs system, you may have to dig a little deeper into your wallet. You won't be disappointed!
For Press Feature/ Interview: Contact BoomBocs UK - CEO Jonny Williams at info@boombocs.com
* All Photos by Doreen Hoerold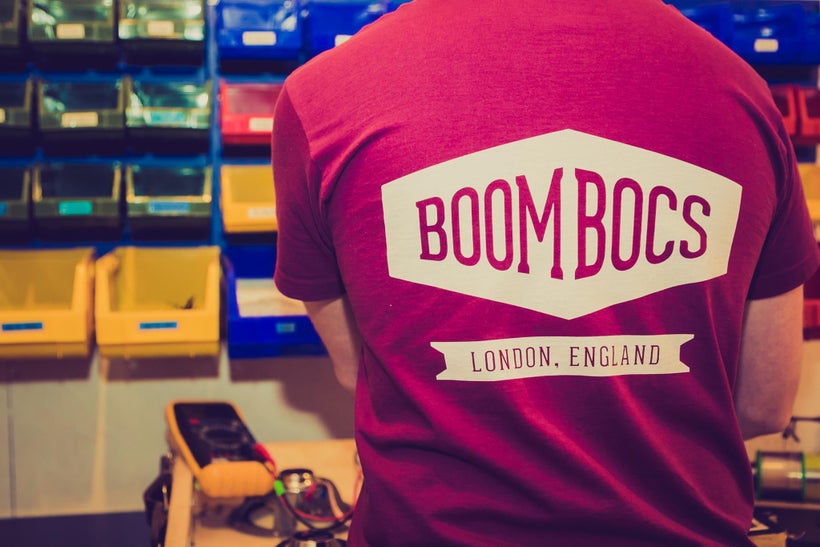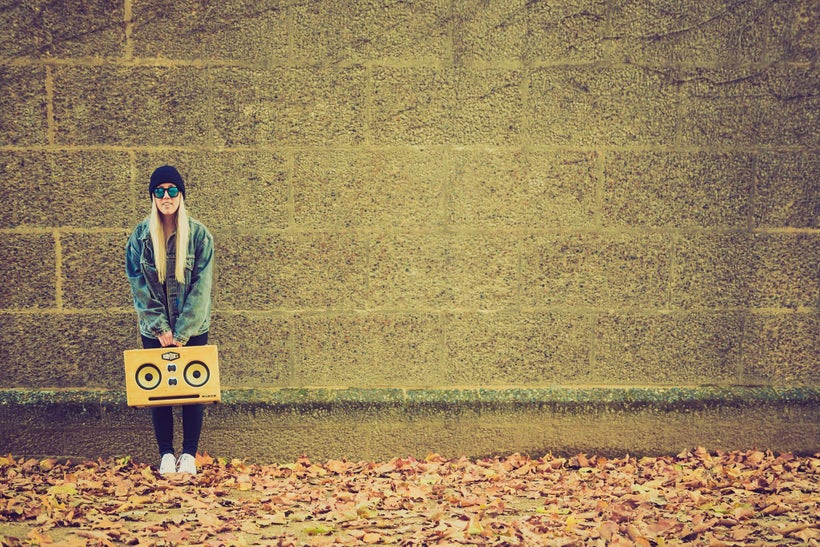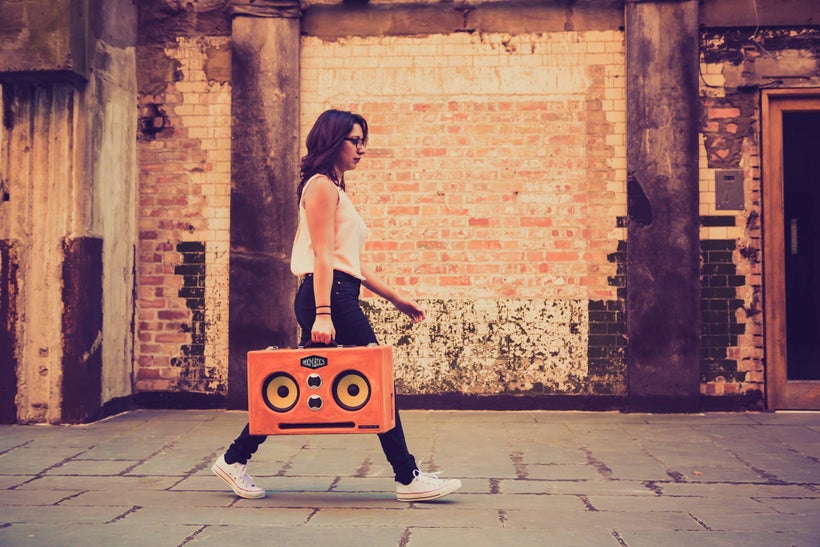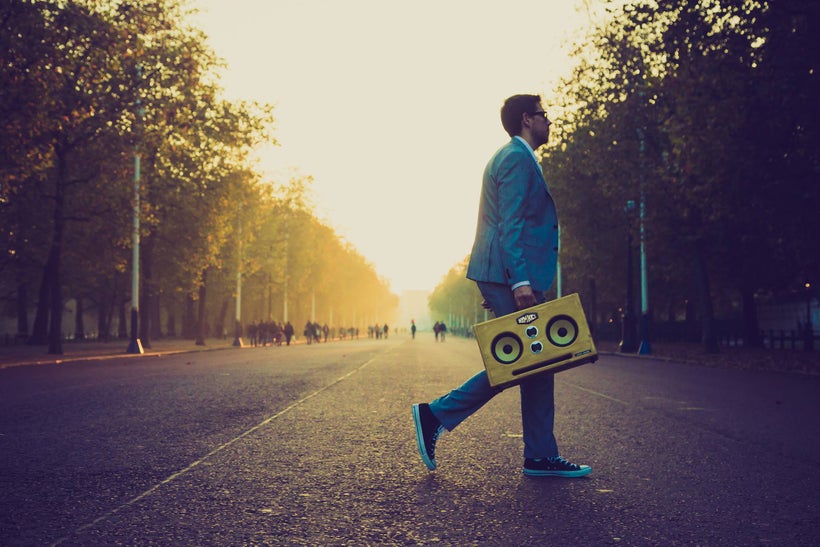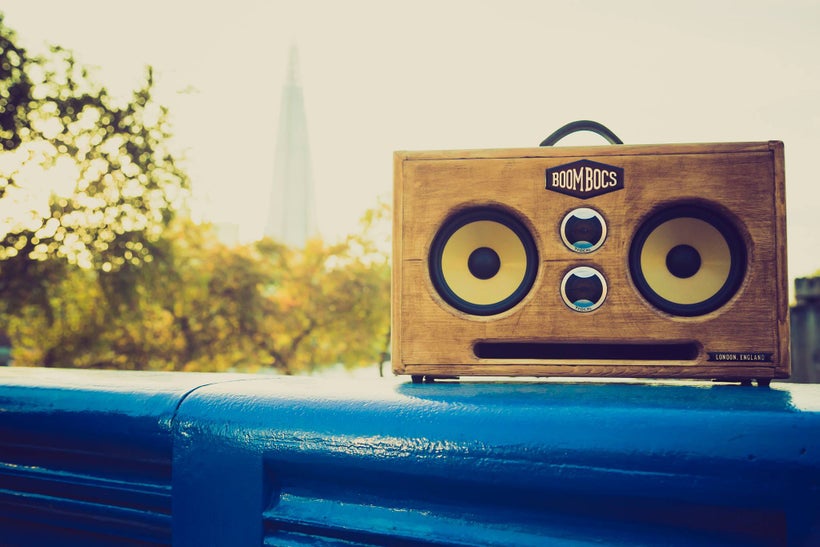 Calling all HuffPost superfans!
Sign up for membership to become a founding member and help shape HuffPost's next chapter
This post was published on the now-closed HuffPost Contributor platform. Contributors control their own work and posted freely to our site. If you need to flag this entry as abusive,
send us an email
.