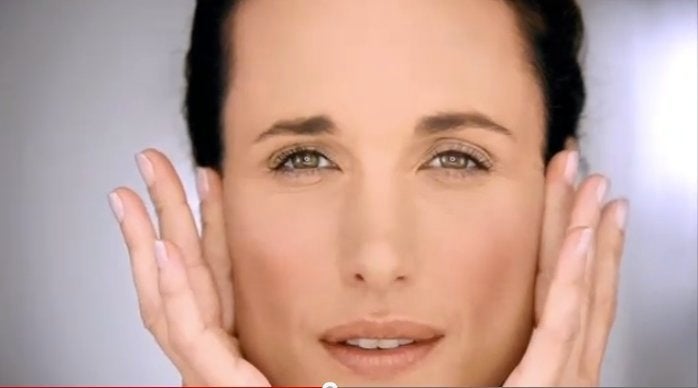 They say one of these is born every seven seconds. No, not a star -- a 50 year old. Yet despite the fact that people over 50 control 75 percent of America's wealth, most businesses are still dragging their feet when it comes to creating age-appropriate boomer marketing.
"You get [the thinking] that everybody wants to be young," said Brent Bouchez, founder of Agency five0, an advertising firm that helps businesses like Coca-Cola create campaigns targeted to boomers. "A lot of ads designed for the 30-year-olds are actually alienating to the older crowd. They feel ignored by marketers."
It's a foolhardy slight, given the current and future buying power of post 50s. Boomers are growing at a rate of 20 percent per year, while the coveted 18-to-35 demo stays flat from a population perspective, Bouchez said. Boomers control $2 trillion in annual spending, according to a 2011 eMarketer reporter. And all that money isn't being spent at brick and mortar stores -- boomers online spend more than the 35-to-46 set ($650 over a three-month period compared to $581). Heck, it's something boomers have been doing since they were in short pants: Toy sales skyrocketed from $64 million in 1940 to $1.2 billion in 1960 (or $9.3 billion in 2012 dollars), according to Ken Dychtwald, president and CEO of Age Wave.
Businesses that position themselves in front of this demographic have millions to gain. For example, post 50 fitness center chain Nifty After Fifty made $11 million in 2011, a spokeswoman told HuffPost/50. But for the most part, companies largely ignore this powerful demographic. Why? "It really comes down to fear," Bouchez said. "'If I change the rules, if I break the rules, someone will say that's wrong.'"
Bouchez said marketers are also working off an outdated profile of what being older looks like and have many misconceptions about advertising to boomers. "We believe that it's sort of a thing that's been set in its ways for a long time as a marketing principal," he said. "That older people don't spend money, that they don't try new brands, that they're stuck in their ways, that they've already decided what they like and they can't change."
And for penny-pinching Depression and Great War-era grandparents and parents, that was true. But boomers were raised in an age of "brand proliferation," where the toothpaste aisle exploded from "three brands to 100," Bouchez points out. Boomers earn and spend three times more than any demographic: "They're talking to my mother and grandmother, and they think that's me. And it's absolutely not."
When businesses do try to appeal to an older demographic, the results usually fall flat. "It shifts over to needs-state marketing," Bouchez said. "You poor guy, you've gotten old so you need this. You're not as with it as you were. It's all about being in need, being helped, whether it's a drug or whatever it is. We believe it should still be about aspiration.
"24 is gone, 34 is gone and 44 is gone. What are you going to do for me now?" Bouchez asks.
Check out our slideshow below for the best and worst offenders when it comes to boomer marketing.
Calling all HuffPost superfans!
Sign up for membership to become a founding member and help shape HuffPost's next chapter
BEFORE YOU GO
PHOTO GALLERY
Boomer Marketing: Which Businesses Make The Grade?