Continuing my "50 Post-50" series of profiles of Boomers who have reinvented themselves in response to career and life changes, here is Part 2 of the first 10 Boomer Reinvention profiles for your consideration and inspiration.
In Part 1 of this series I identified five Boomers who had reinvented themselves across five broad occupational fields: Social Change/Service, Inventors, Entrepreneurs, Nature/Environment, and Travel/Hospitality. This current post identifies Boomers in the areas of Arts/Performance, Consultants, Health/Wellness, Franchisees, and Culinary Arts/Restaurateurs. Having established these categories, over the next 40 weeks I'll continue to share one profile per week of additional Boomers who have reinvented themselves across these ten categories. 2014 is the year of the Boomer - the year where the youngest of our generation turn 50. From that perspective, we are all now, rhetorically at least, joined together as a cohort and have a great opportunity to explore together just how we're going to deal with staying active, staying relevant - and staying solvent - in these rapidly changing and evolving times.
6.Arts/Performance: Linda Lombri and Virginia Cornue
Profiled in USA Today, despite no prior experience as writers, these two Boomers collaborate to write mystery novels. Their book series, the Sandra Troux Mysteries -- inspired by the Nancy Drew novels they read as girls -- is sold on 10 websites, including Amazon, Barnes and Noble and Apple iTunes. Lombri, a marketing executive, was forced into retirement at 62 when her job was eliminated. Cornue, a cultural anthropologist, was a director of non-profit organizations. The Mystery of the Ming Connection, their first book (under the pseudonym Crystal Sharpe) was published last year, with two more scheduled for 2014.
7.Health/Welness:Dr. Howie Shareff
Dr. Shareff was a North Carolina dentist whose chronic arthritis finally forced him to retire early from his practice and most of the recreational sports that he previously enjoyed playing. Needing to undergo multiple surgeries in the mid 2000s, he sought the help of one of his patients, a yoga instructor, and was inspired to obtain a certification in Chair Yoga (restorative yoga taught while seated in a chair). As described on his website at You Call This Yoga, Dr. Shareff is on a mission to create yoga programs for the healing of our society. Currently, his non-profit focuses on three primary areas: Chair Yoga (seated), Restorative Yoga (rejuvenating), and Hatha Yoga (gentle mat). Dr. Shareff's experience reflects a growing trend of Boomers taking greater personal responsibility for physical healing, and an openness towards non-traditional healthcare -- rewriting the rules for how healthcare "gets done" in our society.
8.Consultants: Kay Roseland
Roseland's career as a project manager and marketer began in financial management for companies including Pillsbury and Honeywell back in the 1970s. Laid off in 2008 during the Great Recession, she was already over 60 and conventional wisdom would have steered her towards early retirement. But Roseland chose to look at her situation as an opportunity to double down, not to give up. Looking around at what was happening in the marketplace, and strategizing on what could work for her, she made a decision. "I knew zero about social media in 2008. I now have 2 certifications in social media," she told Fast Company in an interview. "When in doubt, go to school." Roseland says that her new social media skills have opened up a new career for her. Today, Roseland consults on and implements social media strategy for a handful of companies in the Minneapolis area where she is based. Ironically, she is mentoring people many years her junior in the techniques and practices of digital media, completely up-ending the "age-ist," and obviously inaccurate dismissal that Boomers are uncomfortable with technology. As Roseland demonstrates, tech is just another skill that can be learned and mastered.
9.Franchisees:Bob Axisa
When we were teenagers, going to McDonalds was still cool. Remember the fries? Owning a franchise became a business for many, and also a dream for others. Now, as a viable, proven way to transition into a new career, Boomers are looking at franchises as a reinvention strategy. In 2004, at age 50, Bob Axisa, a technology services VP for JP Morgan Chase, was laid off when the company merged with Bank One. As he told Business Week "It was really scary. I started at the bottom and worked up to a good position -- what do you do when it gets pulled out from under you?" Instead of throwing himself back into the corporate pool, Axia invested part of his severance package in a CertaPro Painters franchise in Staten Island, N.Y., where he lives. "With offshoring and outsourcing of work, no one really has a secure position," he says. As his own boss, Axisa feels he has a leg up on security.
10.Culinary/Restaurants:Joel Orner
Orner's friends and family thought he was "nuts" when, at age, 63, he enrolled in the California School of Culinary Arts in Pasadena. Having been edged out of his job as VP at a major California bank, he saw his settlement as a chance to start a new career, one that he could feel more passionate about. Going back to school was not easy, and fitting in was something of a challenge. As he explained to the Wall St. Journal, "I worked harder than I ever worked at any job and loved every minute of it." After a year of classes, plus and externship, Orner landed a gig as an Executive Chef, where he puts in longer hours, and gets less pay, but is unfazed: "I'll do this until I drop."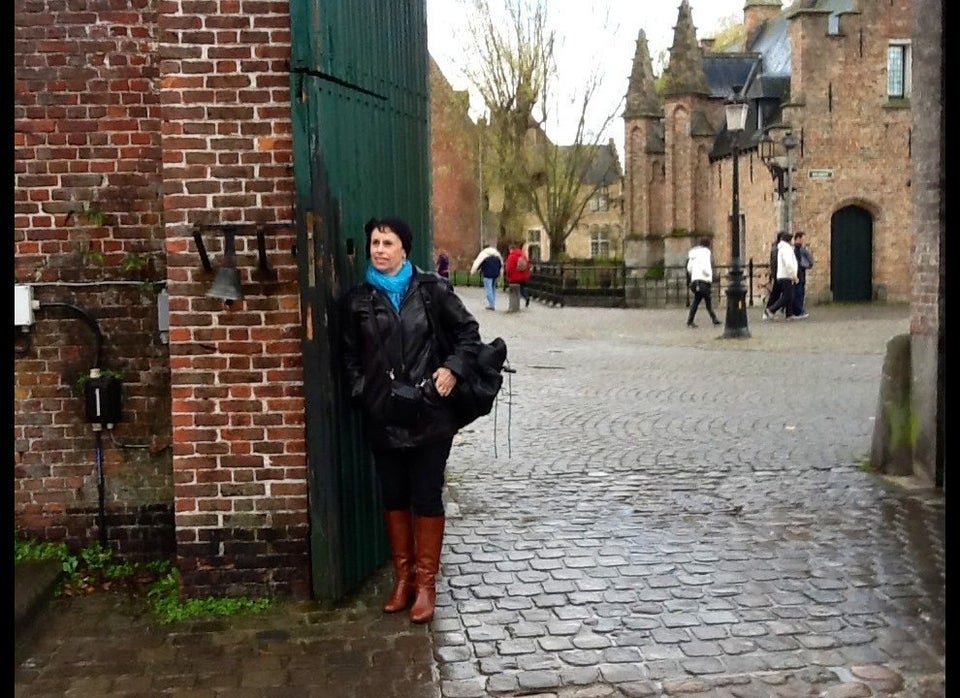 Working Overseas
Popular in the Community