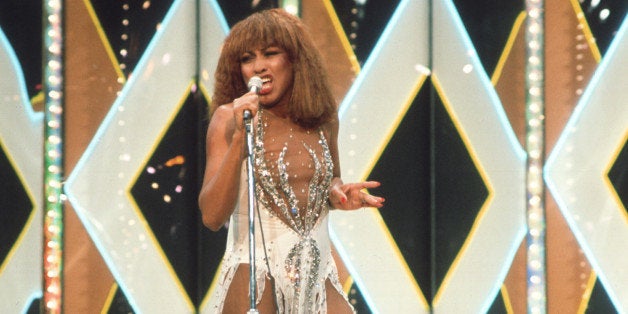 SPECIAL FROM Next Avenue
The recent Twitter kerfuffle over some Kanye West fans not knowing who Paul McCartney is (Really? Was it all a hoax?) made me wonder: What other worthy boomer-era singers are unknown to Millennials?

My idle wondering soon gave way to genuine concern, because I couldn't imagine a musical lexicon that didn't include the voices of a number of great, but sometimes overlooked, rock 'n' roll talents.

To be fair, there is widespread appreciation among many of today's best-known singers for boomer-era artists — Beyonce sings the praises of Aretha Franklin; Justin Timberlake lauds Sam Cooke. But there are greats beyond the big idols (Elvis, Ray Charles and more) who don't get as much adulation, or imitation, as they should.
So, here are 10 artists this boomer thinks Millennials should add to their playlists. I've purposely avoided groups (i.e., The Kinks, Smokey & The Miracles, etc.) and great singers such as Van Morrison and Stevie Wonder who are still actively cranking out tunes.

As with my earlier Next Avenue rock music lists, this one is subjective, based on personal experience and preference. Yours is probably a lot different. But what's important is to shine the spotlight on some extraordinary, though at times disregarded, rock 'n' roll talent. Please let us know who you'd include in a playlist for Millennials in the comments section below.
Artist: Roy Orbison
Rationale: Singer-songwriter k.d. lang refers to Roy as "a folk opera singer" and I think she has it right. There aren't many voices like his, and his influence is often understated. Many of his most popular songs were surprisingly romantic and sad for a tough guy from Texas, and his vulnerability came through in his unique, wavering vibrato.
Add to your playlist: Crying, In Dreams, Blue Bayou
Artist: Etta James
Rationale: While At Last remains a staple for many of today's generation, there's so much more to Etta's music that doesn't get attention. She was one of the first singers to defy categorization — she sang blues, jazz, soul and good old Top 20 rock 'n' roll — sometimes on the same album. Her voice could melt your soul, break your heart or make you smile. Millennial singers like Adele point to Etta James as the real deal.
Add to your playlist: Tell Mama, All I Could Do Was Cry, I'd Rather Go Blind
Artist: Little Richard
Rationale: Viewed by some as the architect of rock 'n' roll, Richard Wayne Penniman was the singer whose records white kids like my brother were buying in the late 1950s. The tempo, the energy, the impromptu (and hard to understand) lyrics and the flamboyant stage persona (he was the black Liberace) combined to make Little Richard a seminal figure in rock 'n' roll music. If you ever doubt his influence, just listen to how The Stones, The Beatles and scores of later groups imitate him. They can't. There's only one Little Richard.
Add to your playlist: Long Tall Sally, Lucille, Rip It Up
Artist: Joni Mitchell
Rationale: As iconic and underappreciated as any 1960s singer, Joni Mitchell is maybe the most truthful, and edgy, solo act ever. Her songs are brutally honest, poetic, sexual but not sexy, feminine but not feminist. I remember listening to her album Blue on my flight back to the States from my year at war in Vietnam and thinking, "This is somebody who gets it, who knows a lot about pain and loss and loneliness." I've been a fan of hers ever since, as have scores of Millennials, among them, the singer Jewel.
Add to your playlist: Urge For Going, A Case Of You, Free Man In Paris
Artist: Al Green
Rationale: Often lost in a conversation that includes Sam Cooke, Jackie Wilson and Marvin Gaye, Al Green brought a passion, sexiness and joy to music that places him in a category all his own. Listen to his voice and you can see and feel the back roads of Memphis where he grew up, appreciate the happiness and sorrow of romance and heartache. No one before or since has had a softer falsetto and as much soul as the singer who became a minster. Could his be the voice of God?
Add to your playlist: Let's Stay Together, Love And Happiness, Take Me To The River
Artist: Janis Joplin
Rationale: At the time (late 1960s), Janis Joplin wasn't just a great female rock 'n' roll singer, she was the woman in rock. Talk about groundbreaking! Her voice was so raw, so rough, so pleading, and her stage presence so out of control that she scared those of us in the audience. But in that fear, you knew you were in the presence of a talented blues singer who gave everything she had — and more — to her craft. Without Janis, there wouldn't have been a Chrissie Hynde or a Gwen Stefani. It's just a damn shame that we lost her so soon.
Add to your playlist: Ball And Chain, Piece Of My Heart, Get It While You Can
Artist: Bo Diddley
Rationale: I remember when I first heard Bo's music thinking that he was the most egotistical songwriter ever, because every song was about him. But then the more I listened, the more I was hypnotized by that beat, that classic Bo Diddley bonk-de-bonk-bonk, de-bonk-bonk sound that kept me moving. His voice was so big and so loud and his sexuality almost overwhelming. I saw him at a concert in 1966, and he had the biggest hands I'd ever seen. He was in charge of all of us. His influence on 1960s rock 'n' roll is enormous — The Stones, The Yardbirds, etc. — and continues today with rockers like Jack White. "Hey Bo Diddley" indeed!
Add to your playlist: Bo Diddley, Road Runner, Before You Accuse Me
Artist: Curtis Mayfield
Rationale: Huge as he was with The Impressions, I recall first really hearing Curtis as a backup vocalist on Jerry Butler's big hit, He Will Break Your Heart, which was written by Mayfield. You can hear echoes of that song in Ben E. King's Spanish Harlem and likewise observe his influence in Jimi Hendrix's classic Little Wing. You felt like you were in church when you listened to Curtis, and as he went off on his own in 1970 with the album Curtis, there was that special song, Movin' On Up! From there, the full range of Curtis's power can truly be heard in the soundtrack to Superfly. The gospel according to Curtis had fully arrived.
Add to your playlist: Move On Up, Superfly, Freddie's Dead
Artist: Tina Turner
Rationale: Sure she's an icon, one of the great women of rock 'n' roll. And we all know her personal story, but do we really give her music the attention it deserves? When she came back as a solo artist in the 1980s, Tina epitomized strength and survival and healing. You could hear it in her voice, which is why her solo versions of some of her earlier hits with Ike resonate much more profoundly. No longer a victim, Tina Turner was a hero.
Add to your playlist: Proud Mary, River Deep, Mountain High, What's Love Got To Do With It
Artist: Jackie Wilson
Rationale: Old rock 'n' rollers know him as Mr. Excitement and sing his praises, but I'm not sure the Millennial generation has caught up with the pure majesty of Jackie Wilson. And they should. Jackie helped bridge the gap between R&B, soul and pop. He could excite a crowd with his smooth sexuality or enchant them with his romantic crooning. Van Morrison paid tribute to him in his song Jackie Wilson Said… Indeed, when Jackie Wilson sang, he said it all.
Add to your playlist: Doggin' Around, Reet Petite, To Be Loved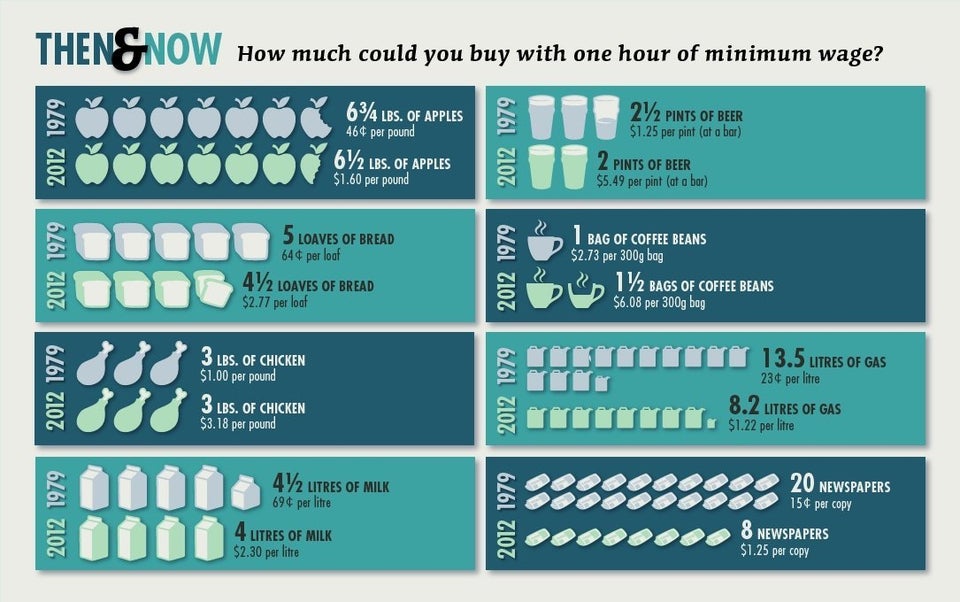 Millennials Vs. Boomers By The Numbers
Popular in the Community