Last month, I attended The New York Times Travel Show at the Javits Center in NYC. I perused the exhibits and participated in seminars for travel writers and bloggers. Since I aspire to be a travel blogger, I listened closely to all the speakers and am now following some key travel influencers: Monica Drake, travel editor, The New York Times, Johnny Jet, travel expert and editor in chief, JohnnyJet.com, and Paula Froelich, editor in chief, Yahoo Travel.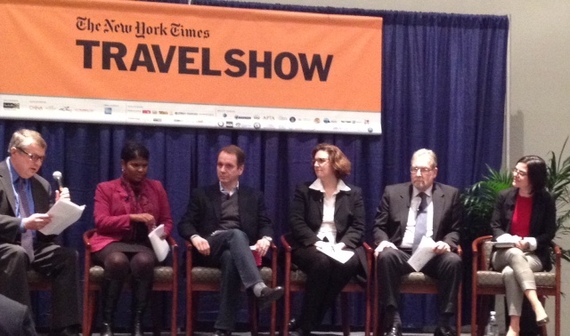 Boomers Are Travelers
It's clear from the presentations that baby boomers are big travelers. According to Yana Gutierrez, vice president at American Express, "Boomers will spend close to $120 billion on travel this year and will take four to five trips in 2015. Plus, 85 percent of baby boomers use travel websites to find information about their trips." In fact, with the new sharing economy, American Express has made a deal whereby members can by gift certificates for airbnb.com. I booked accommodations on airbnb.com when I traveled to France and Spain and each apartment was wonderful.
Beyond the web, guidebooks still seem to be helpful when planning a trip. Arabella Bowen, editor in chief, Fodor's Travel, said: "Guidebooks are especially helpful when you are in a country or cruising to a faraway island where there is no WIFI." I happen to like Fodor's Travel Guidebooks as wells as Rick Steve's Guidebooks.
New AARP Travel Website
Boomers can also find help at the new
website which includes:
Trip Finder -- questions to deliver ideas and recommendations for destinations;
Map Explorer -- a street-level map with attractions, restaurants, hotels, and reviews;
My Trips -- a page to save and organize trip ideas, itineraries and related articles in one place and edit over multiple visits;
Articles and Destinations -- articles specifically geared toward the 50+ traveler and information about hundreds of domestic and international locations; and
Book Trips -- booking tools provided through AARP's relationships with Expedia and Liberty Travel that give you access to member discounts.
Hot Destinations For The Future
During the keynote on "Forecasting the Future of Travel," panelists shared some places that are hot vacation spots now and others that they believe will become more popular in the future.
Yana said "Myanmar, in Southeast Asia, is popular and will continue to be popular, as will Nicaragua."
Arabella mentioned, "Croatia was a top destination last year. Chile and South America are popular. Adventure travel, city tours and culinary tours are becoming more trendy."
Wendy Perrin, travel advocate, TripAdvisor and founder , WendyPerrin.com, said, "With the border now open, Cuba will become a new destination on the rise, especially Havana. Others such as Vietnam and Colombia will be high on the list as well."
Stephen Oddo, co-founder of Walks of Italy, Walks of New York, noted "Walking tours are becoming more available in different cities."
Where am I traveling in 2015?
While boomers travel, I don't know that I will be taking four to five trips this year. My next trip is to Nashville for the Bloggers At Midlife Conference (BAM) in March. I've never been to Nashville and am very excited to visit. Then I'll be in St. Thomas for my niece's destination wedding later this spring - never been to that island either. This summer might include more travel, but I can't share that destination yet. (Can I convince my boyfriend L to join me on a European vacation? Will L still be my boyfriend after a 10 day trip to Europe? Will I have to promise him the world to get him on a 10+ hour plane ride? Ooh, ooh, ooh, stay tuned, I'll keep you posted when travel plans are confirmed.)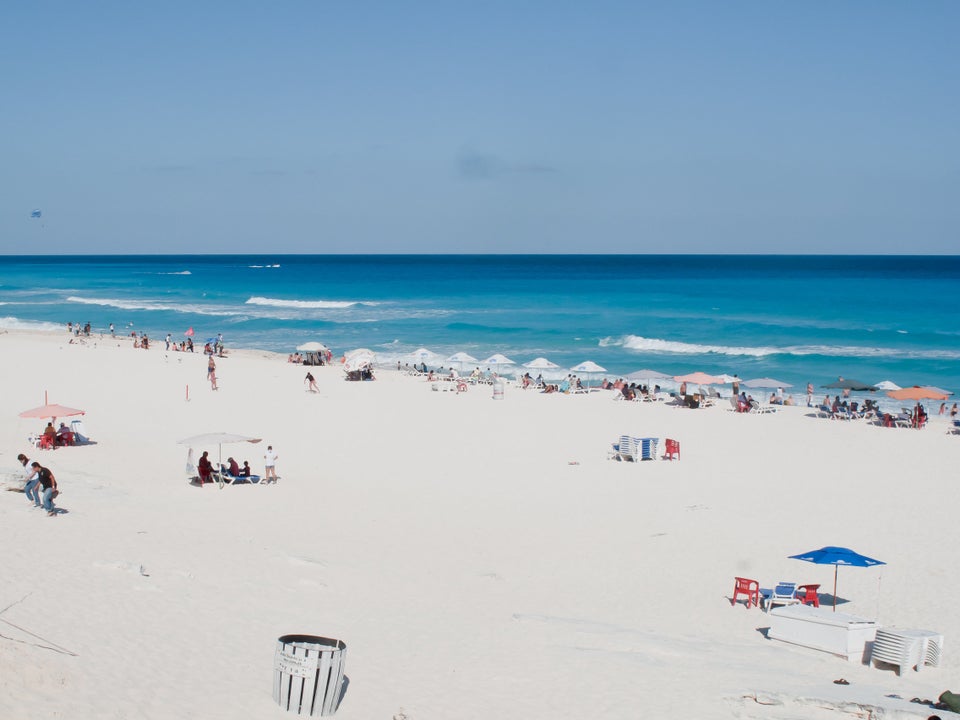 6 Most Popular Vacation Spots With Baby Boomers
Related
Popular in the Community