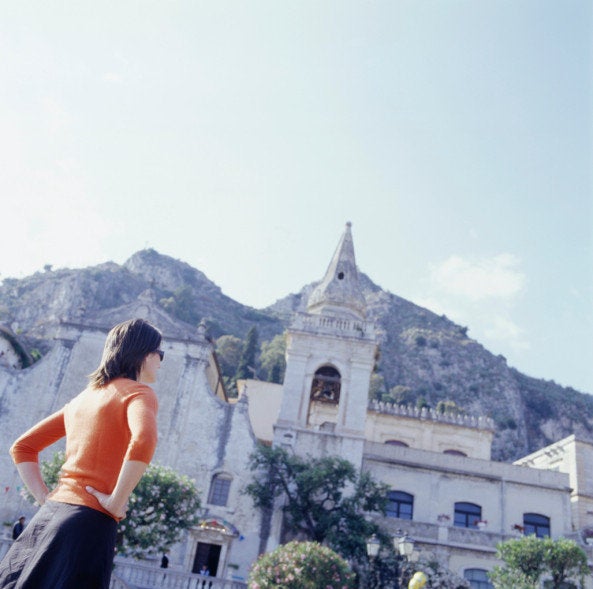 The single traveler can find much to feel good about these days. One of them is not the single supplement that tour companies and cruise ships charge for the passenger traveling alone.
Some day there will be second thoughts about this unwarranted charge that can run up to two times the single rate under double occupancy quotes. However, some companies are reducing the single rates to one and one half double occupancy. So maybe progress is coming.
Now for the good news. According to travel expert Mary Beth Bond in her research on women travelers, the number of single women 35 and older totals more than 28 million in the last census. She also reports that 32 million single Americans traveled at least once a year. During my 30 years of traveling I have observed that women either venture out on their own or join a group of like minded people.
According to AllStates' Financial's Cost of Leisure Index Report, travel is the most highly-rated leisiure activity for boomers who are curious about the world and have an urge to strike out on new adventures while they have the energy and resources to make it possible.
I've noted in recent years the increasing number of articles about the boomer travel trade and how they spend more and are up for choosing more unique travel experiences. So we've finally been discovered.
Many of us have traveled to the 'tried and true' destinations in our younger years and now seek out places on a bucket list that suggests more challenging destinations.

Exotic international travel is still the domain of the older traveler and you are likely to find boomers in the majority on trips like the one I recently made, on the Trans Siberian Railway -- the longest railway in the world.
Starting in Moscow, I moved across Siberia, into Mongolia and ended in Beijing. This 16-day journey includes off-the-train touring and ample opportunity to meet and make friends with fellow travelers from all over the world, a majority of whom are way over 50!
This remarkable trip offered plenty of time to share a cornucopia of breathtaking landscapes across two continents.
There is little need to feel lonely or fearful on a trip like this one because of plenty of other passengers and their interest in getting to know each other at mealtimes and during excursions. A retreat to your cabin is always an option when you want to be "alone."
One of the benfits of single travel is the chance to change plans or itineraries without the consent of a travel partner. In other words if you feel like sleeping in on a day that had called for a sunrise wake-up call for a special tour, you can cancel and do something else.
I, for one, am likely to change my mind about travel activities every day, and getting consent from a travel partner without some aggrevation can be a problem. Enough said about that.
The over 50 crowd in the U.S. is growing exponentially, and the singles who inhabit this universe announce that they are making themselves the citizens of the world that their parents never were.

REAL LIFE. REAL NEWS. REAL VOICES.
Help us tell more of the stories that matter from voices that too often remain unheard.