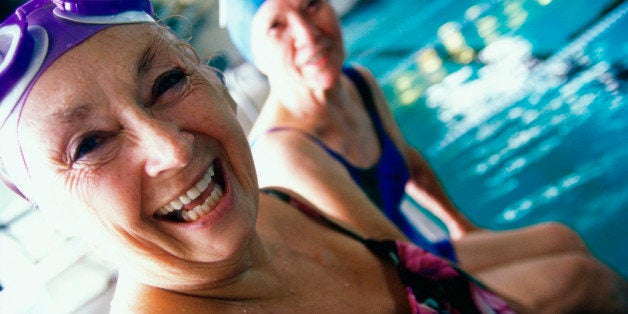 As women grow older, they are sold a bill of goods. Our youth-obsessed society gives them an "expiration date" on their productivity, relevance and power. And we are buying into it. Many women see signs of aging as a weakness and start making excuses that diminish their confidence, self-esteem and personal power.
Let me tell you how I know.
I have a kick-ass friend in her mid-fifties. Besides being a high-level corporate executive, she is a devoted mother and wife. She is the emotional center for her siblings and father. She works out several times a week, loves to travel and is in great shape. She dresses to kill. She's smart, funny, sexy and courageous. She is at the top of her game.
We met for lunch. I told her I was interested in helping other baby boomer women reclaim their inner power. I mentioned how in our society, women are given an "expiration date" as they approach and enter their fifties. As they grow older, they feel diminished power and value, lose confidence and self-worth. As a therapist and a boomer baby myself, I wanted to address these challenges.
She thought it was a good idea. But she also remarked that she didn't really relate to those feelings of self-doubt. I understood, because she is the poster child for baby-boomer badass.
And then, the check came and she couldn't find her credit card.
"My stupid aging brain," she said. Wait! What?
We looked at each other and laughed.
If my kick-ass friend could criticize herself in that way, calling out her age as a liability, then what about the rest of us?
Women in their fifties and older need to refocus their center and source of inner strength and wisdom. We need an honest dialogue about the challenges of baby boomer aging so women can stop criticizing themselves, reclaim their vitality and confidence and engage fully in the world and into action.
Calling all HuffPost superfans!
Sign up for membership to become a founding member and help shape HuffPost's next chapter