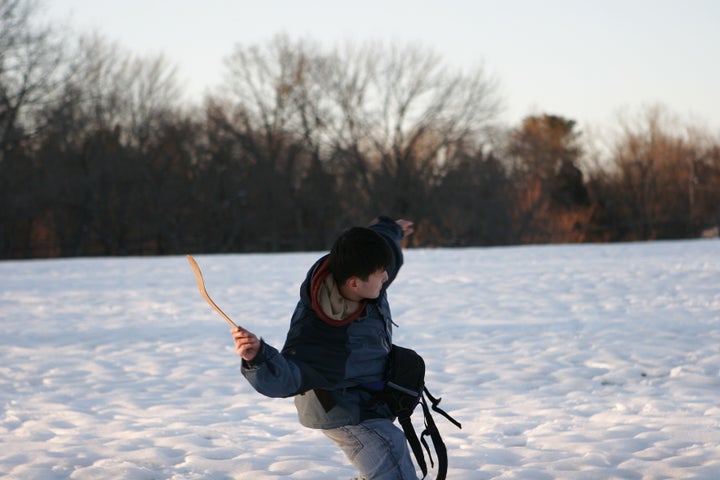 Moving back home with mom and dad is...cool?
According to a recent Pew Research Center report on the "boomerang generation" three in 10 young adults between the age of 25 and 34 have moved back home in recent years as the economy remained weak. And few are complaining.
In fact, nearly eight in 10 of those who have returned home say they are "satisfied with their living arrangements."
What happened to the stigma once associated with living under the same roof as your parents as an adult? The New York Times recently ran a story on the declining mobility of 20-somethings, positing that "perhaps young people are too happy at home checking Facebook."
The Pew report offers a more pragmatic explanation: Acceptance of returning to the nest is the result of a growing number of young adults who simply can't afford the cost of living on their own. Seventy-eight percent of 25 to 34-year-olds who are living with their parents say they can't afford the life they want to live, according to the Pew report.
Katherine Newman, a dean at Johns Hopkins University, writes about the challenges facing the boomerang generation in her book The Accordian Family: Boomerang Kids, Anxious Parents and the Private Toll of Global Competition. Globalization, she wrote, has contributed to adults living in their family homes. Job outsourcing and high labor costs have led to high rates of unemployment, which have been especially threatening to those entering the job market.
The recession has been particularly unkind to young adults. A mere 54 percent of 18 to 24-year-olds are currently employed. Young adults haven't seen worse unemployment rates since 1948, when the government began keeping track of job numbers.
But that doesn't mean that boomerang children were given a free ride. Eighty-nine percent of young adults told Pew they help out with household expenses, and 48 percent said they even pay rent to mom and dad.
Only a quarter of boomerang children told Pew that living at home has had a negative effect on their relationship with their parents. According to the Pew's survey, parents of boomerang children also reported to be just as satisfied with their family life as those whose kids didn't move back.

Related