It all started with the idea of a Super Bowl commercial to promote the real Kentucky.
"We wanted to put it on the biggest stage in the world," says Whit Hiler of ad agency Cornet IMS in Lexington.
"We wanted to do it for the buzz, to get people talking about Kentucky," says his sidekick Kent Carmichael, a copywriter and associate creative director at Chicago's BBDO. "We wanted to take on the stereotypes of Kentuckians who spit tobacco with their shirts off and marry their cousins."
"We wanted to highlight some differentiating characteristics, to show Kentucky as a culture of cool, with state icons like bourbon, Johnny Depp, Loretta Lynn, the Kentucky Derby, and Hunter S. Thompson," says Griffin VanMeter, a partner in Bullhorn, the Lexington-based ad agency.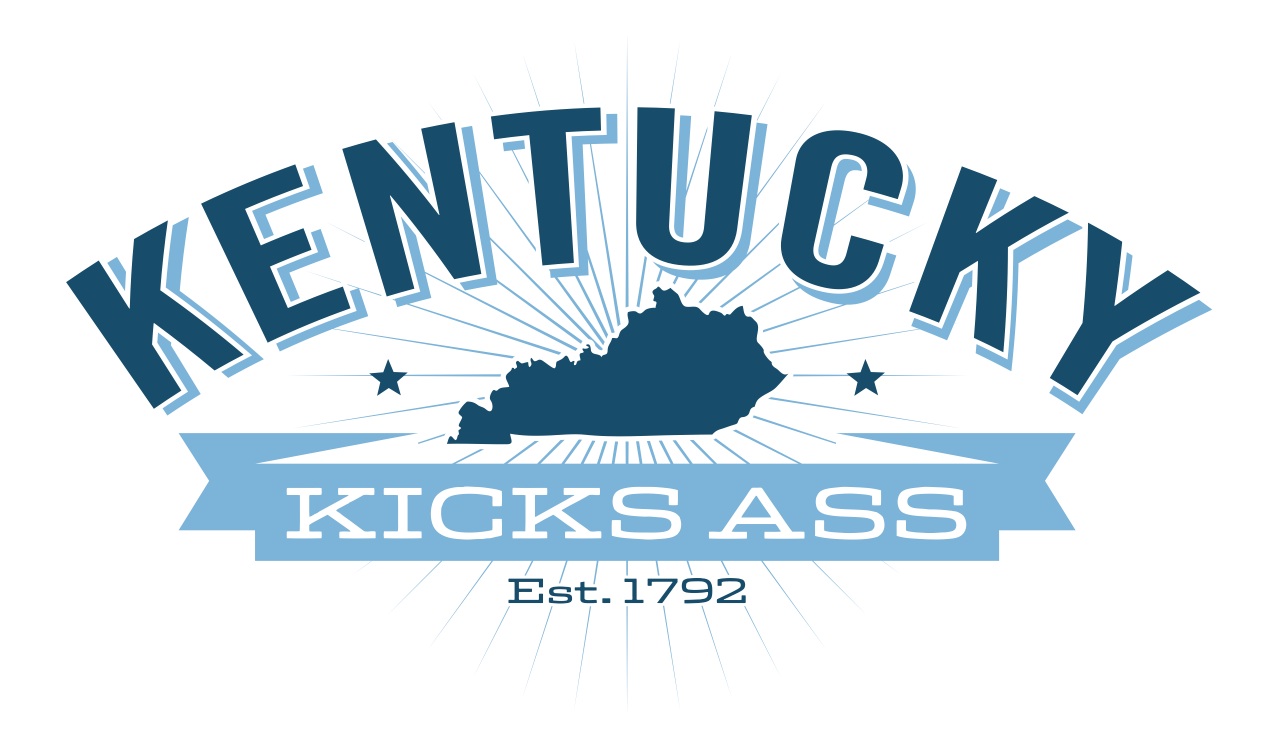 No one asked the three Kentucky natives to do it. They've got no official connection to the state, or to its tourism department.

But, piffle - what difference could that make?
So in September 2011, the trio launched a Kickstarter campaign to raise the necessary $3 million for a Super Bowl buy. They created a video, a Facebook page, and then a website - all branded "Kentucky for Kentucky."
After the requisite 60 days of crowdsourcing, they racked up $112,000 in commitments. Their effort may have come up short of the needed funds, but it was a tremendous success in raising the collective consciousness.
"The media ate it up - we got good press," says Hiler.
Buoyed by the positive response, they developed a new tagline to rival the ambiguous "Unbridled Spirit," embraced by tourism officials since 2004.
Fairly brilliant in its simplicity, "Kentucky Kicks Ass" offers up a generous share of braggadocio too.
"We highlight what makes Kentucky awesome," Hiler says.
They've applied their theme to T-shirts, license plates and print ads, all extolling the virtues of the commonwealth's reputation for horses, bourbon and fried chicken - and even its donut trail.
"Two hundred thousand people last week were talking about "Kentucky for Kentucky" on Facebook," Carmichael says. "We knew we were on to something."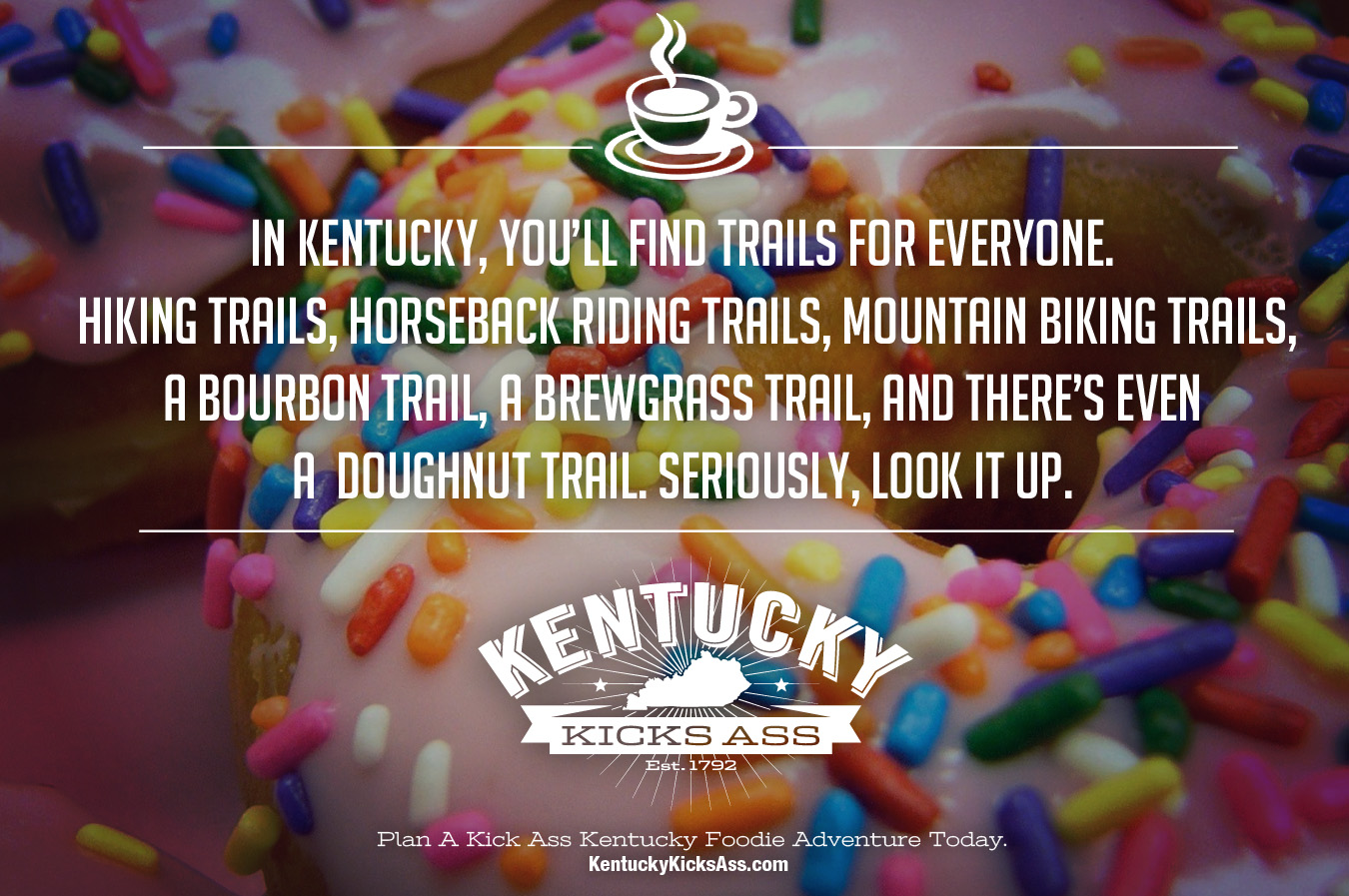 Contacted by a USA Today reporter in late December, a state tourism official refused to sanction or endorse what he termed "that phraseology."
"They applaud our efforts, but obviously we're not on the same page as them," Carmichael says.
"The state's ad campaign doesn't really dig into the dirt for the good stuff in Kentucky," VanMeter says. "They have to stay inside the box, so it's no different from West Virginia, Tennessee or Alabama."
While the state sells the romance of rolling hills, fall colors and a utopian happiness, "Kentucky Kicks Ass" sells what's real and indigenous, he points out.
Moreover, says VanMeter, there are no tattoos yet available for the official "Unbridled Spirit" tagline.
But dedicated Bluegrass State fans can take heart: The unofficial "Kentucky Kicks Ass" tattoo will be available later this week.
Related
Popular in the Community