On Friday, May 18, 2012 Facebook.com filed its initial public offering, allowing any one in the world to invest in their company via the NASDAQ. It launched with a price per share of $38 dollars and a $104 billion dollar valuation. At its peak, the stock rose to $80.77 per share, up from $38.00, the IPO price. At the time of this writing, it hovers in the upper $70s.
What this means is that anyone who invested in Facebook's IPO has essentially doubled their money. Your $38 is now worth $77 so if you invested $50,000 in Facebook stock on May 18th, it would be worth $101,315 (roughly) now.
This is true but there's more to the story. After all, if Facebook's initial offering valued the company at $104 billion dollars, it means there was a lot of money made well before you or I could ever participate. So you might be wondering how you get on the other side of deals like this?
The problem is you likely can't - at least not without jumping through a few hoops.
First, to invest in exchange for equity, the SEC wants you to be what's known as an 'accredited investor'. The requirements to be an accredited investor are that you have an annual income of $200,000 as an individual, $300,000 in annual income as a household, $1 million dollar net worth, or $5 million in assets under management. According to the 2013 census, only about 2.8% of American households fall into this category. So for the rest of us, this type of investing is discouraged in the form of SEC compliance regulation that discourages companies from selling equity to 'average people'.
There are a few exceptions. Most notably Regulation D, the 'friends and family' exemption. Basically, if you happened to be in the right place at the right time, and you know the right people - that special someone building the next big thing in tech. Only then will the SEC will allow a non-accredited investor to invest.
Yet, there were many points in the life of Facebook where one could have invested in Facebook well before it was worth $104 billion. Shortly after Mark Zuckerberg and friends created it in his dorm room, when they were working out of the now infamous 'hacker house' in Silicon Valley, websites like SecondMarket.com where Facebook employees unloaded stock they earned in the company pre-IPO, the list goes on. However, because you (most likely) aren't an accredited investor, the SEC restrictions listed above would have prevented you from participating.
Six months ago at the Community College of Philadelphia, nine people recognized these hurdles. We'd met as part of the Goldman Sachs 10,000 Small Business network - a program that helps established small businesses of all types get a crash course on various business skills via a Babson College curriculum. Goldman started this program as means to help 10,000 American small businesses learn to accelerate their growth using their own respective businesses as a case study in the classroom. Getting into the program isn't easy, there are strict requirements on how many years a company must have been in business as well as the number of staff and the amount of revenues (from hundreds of thousands annually to tens of millions). After a very competitive selection process, the companies are selected and the work begins. Every six months there is a new group of entrepreneurs selected (called a 'cohort'). We were the third cohort selected from the Philadelphia GS10K program.
While we were all strangers, what we had in common was the fact that we were ambitious entrepreneurs. It was after a course about business valuation methods that a handful of us began kicking the idea around of about creating an investment fund. In class we observed the scenario above, that venture capital investing was lucrative, but most people in the room couldn't participate due to compliance law.
We decided the best way to get into the venture space was to establish our own small fund. With a fund we could collectively share the risk of investing and the burdens of legal compliance, the costs, and the necessary due diligence. We could also leverage more capital than any one of us could on our own. For instance, some of us had dabbled in angel investing before but were only doing about one or two deals per year. The fund could invest in upwards of eight per year!
So our group of nine eventually came together, each putting in a minimum of $10,000. Over the life of the fund we'll have deployed between $300,000 and $500,000 in capital. Because we were the third cohort to go through the GS10K program in Philadelphia we named our fund to honor the circumstances, Third Cohort Capital.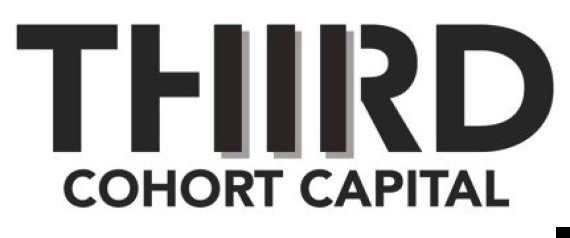 Some things to note about our model:
• We chose to do a fund rather than an angel group. In angel groups individual investors decide whether or not to invest with one another on a case by case basis. We felt this creates a lot of back and forth which cases deals to be slow and a lot of legal hassle.
• We do an annual capital call where participants of the fund have the option of maintaining their stake in the fund. While $10K was easy for most of us to come up with, more was difficult.
• We created a financial model for our fund to project what our earnings might be and what the fund valuation is based on our holdings in the portfolio companies. This is necessary so we know how to distribute earnings and to help us evaluate our progress.
• SEC regulation dictates any fund made up of non-accredited investors is also non-accredited. Because of the compliance burden, many companies won't accept non-accredited investors. We've found a number of workarounds that still allow us to comply.
• Accredited investors can back our fund as limited partners. We are open to participation from new backers who might be interested.
Finally, the last thing we did with our fund was attempt to honor the fact that most of the partners are not from the tech sector and our companies are the type that would never be backed by a venture capitalist. Companies like restaurants, food trucks, print/design companies, baby clothing producers etc.
These types of small businesses tend to be attractive to investors only after they are big and highly successful. At the early stage they have a hard time finding capital. Usually they get loans, but most people don't have great credit or enough collateral to get private loans from banks any more.
So while 90% of our fund is for venture investing, 10% is reserved for low interest loans to GS10K graduate companies that need capital. Our interest rates are lower than most banks and our process is a thousand times easier. For now we use the Goldman Sachs 10,000 Small Business program as our filter. Given that Goldman and Babson do such great due-diligence, we consider their stamp of approval enough to write checks behind. Companies that are currently in or who have completed the GS10K course can apply for up to $10,000 in low-interest loans on 12 to 24 month terms.
Third Cohort has been an absolute blast. In the process we've learned more about SEC compliance than we ever wanted to know, but that's been great because it's allowed us to find a way to structure an investment vehicle that is inclusive as opposed to exclusive. Most of our Partners do not represent the 2.4% of households that are accredited. We are not the 1% of Americans who have wealth. However, we are entrepreneurs who want to back other entrepreneurs. When faced with obstacles we decided to get around them the only way we know how - by being entrepreneurial!
Visit us at ThirdCohort.com
This blogger graduated from Goldman Sachs' 10,000 Small Businesses program. Goldman Sachs is a partner of the What Is Working: Small Businesses section.