In "Booty Pop," 6-year-old rapper Albert Roundtree Jr. repeats the refrain "I can make your booty pop, booty pop, booty pop," as his face is sandwiched between two bikini-clad butts bouncing to the track's beat. Watch the video above.
Later as he alludes to a night of intimacy with one of the gyrating women, "We can have some fun tonight because we both feeling right," he takes out a water gun, holds it at crotch level, and hoses a nearby dancer down.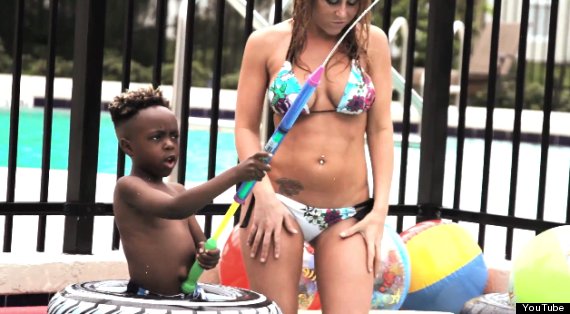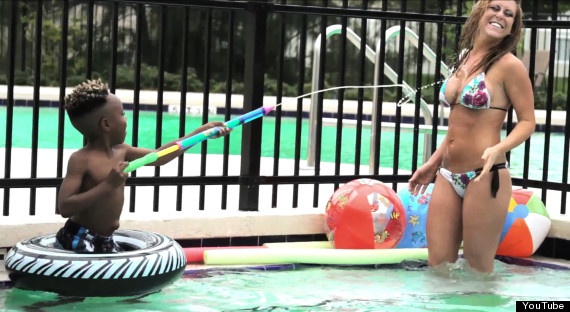 "Too often our children are over sexualized. We laugh and cheer when a little girl knows how to twerk it or when a boy imitates Breezy's suggestive moves. But when they transition from too-cute child to almost-grown tween, we get scared. The things we casually laughed about before don't seem so funny when they're 16 and pregnant or knocking up their second baby mama before they reach their 20s."
Council, who's already working on Albert's next video titled 'Girls, Girls, Girls," said he doesn't get what all the fuss is about: "I haven't had time to think about anything besides 'Booty Pop' because it's destroying the internet. His belly button is more important than Andy Griffith dying, and Obama getting the healthcare act past the Supreme Court. I think it's ridiculous."
This isn't the first time South Florida kids have dabbled in the adult rap game. Back in 1994, the brother-sister duo The Puppies released a viral Miami booty bass track, "Hey Little Mama." Instead of some kind of poolside foreplay, however, their Funky-y-2c comes across as more of a harmless schoolyard line dance.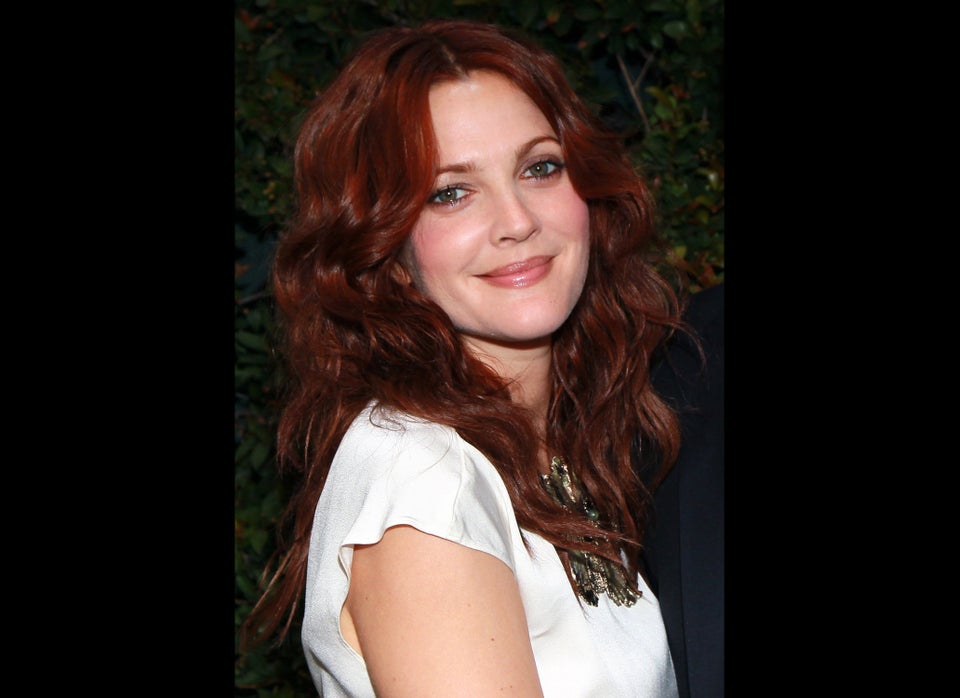 Child Actors That Succeeded In Adulthood
Popular in the Community