WASHINGTON June 20 (Reuters) - Hiring screeners at Booz Allen Hamilton, a contractor for the National Security Agency, found possible discrepancies in a resume submitted by Edward Snowden, but the company still employed him, a source with detailed knowledge of the matter said on Thursday.
Snowden, who disclosed top secret documents about U.S. surveillance of telephone and Internet data after leaving his job as a systems administrator at an NSA facility in Hawaii, was hired this spring after he convinced his screeners that his description of his education was truthful, said the source, who is not authorized to speak publicly about the matter.
It is unclear precisely which element of Snowden's resume caused personnel officials at Booz Allen Hamilton to raise questions about his background. Also unclear is how he satisfied their concerns.
Snowden's disclosures, which U.S. intelligence officials have called harmful to national security, have raised questions about the U.S. government's use of more than 480,000 contract workers who have top-secret security clearances. They also have increased concerns about how rigorously the government and its contractors are screening such workers.
Those concerns were the focus of a Senate subcommittee hearing on Thursday, as senators grilled representatives of the U.S. government's personnel office over how closely contractors scrutinize prospective workers for high-security jobs.
Testimony at the hearing suggested that Booz Allen Hamilton might not have been the only one to have missed warning signals about Snowden's background.
Before he was hired by Booz Allen Hamilton, Snowden also was screened by USIS, a Virginia-based investigations firm hired separately by the U.S. government to conduct background checks on prospective employees and contractors. Based on reports from firms such as USIS, the NSA decides whether a potential contract worker gets a security clearance.
During the hearing, Senator John Tester of Montana asked U.S. government personnel officials whether they had "any concerns that Mr. Snowden's background investigation by USIS ... may not have been carried out in an appropriate or thorough manner."
"Yes, we do believe that there - there may be some problems," said Patrick McFarland, inspector general of the U.S. Office of Personnel Management. McFarland did not elaborate.
USIS, which is under investigation by McFarland's office, said in a statement on Thursday that it "has cooperated fully with the government's civil investigative efforts" and that it would not comment on the Snowden case specifically because it was a confidential matter under investigation.
Booz Allen Hamilton has said in a statement that "we will work closely with our clients and authorities in their investigation of this matter."

QUESTIONS ABOUT HIS BACKGROUND
According to sources familiar with the matter, Snowden, a high school dropout who later passed the high school equivalency test known as the GED, stated on his resume earlier this year he attended computer-related classes at Johns Hopkins University, a Tokyo campus of the University of Maryland and the University of Liverpool in Britain.
According to the sources, the resume stated that Snowden "estimated" he would receive a master's degree in computer security from Liverpool some time this year.
Some of the educational information listed on the resume did not check out precisely, said the sources, who are not authorized to comment publicly.
Despite that, Booz Allen Hamilton hired him at an annual salary of $122,000 to work as a contractor for the NSA in Hawaii. Snowden had been on the job there for about four weeks when he traveled to Hong Kong last month and leaked the U.S. government secrets that made him known around the world.
Tracey Reeves, a spokeswoman for Johns Hopkins, said that the university could find no record that Snowden had taken classes there.
She added that Snowden might have taken vocational training courses from a private, for-profit entity called Advanced Career Technologies, which operated under the name Computer Career Institute at Johns Hopkins. Reeves said Johns Hopkins ended its relationship with the company in 2009, and that the company appears to have shut down in 2012.
A spokesman for University of Maryland's University College division said that records showed that Snowden did attend, in person, a summer session at a campus that the college operates in Asia. He declined to specify the location or provide any information about Snowden's course work.
A spokeswoman for the University of Liverpool said in an email that Snowden had registered for an online master's program in computer security in 2011. But she added that "he is not active in his studies and has not completed the programme." (Editing by David Lindsey and Stacey Joyce)

Before You Go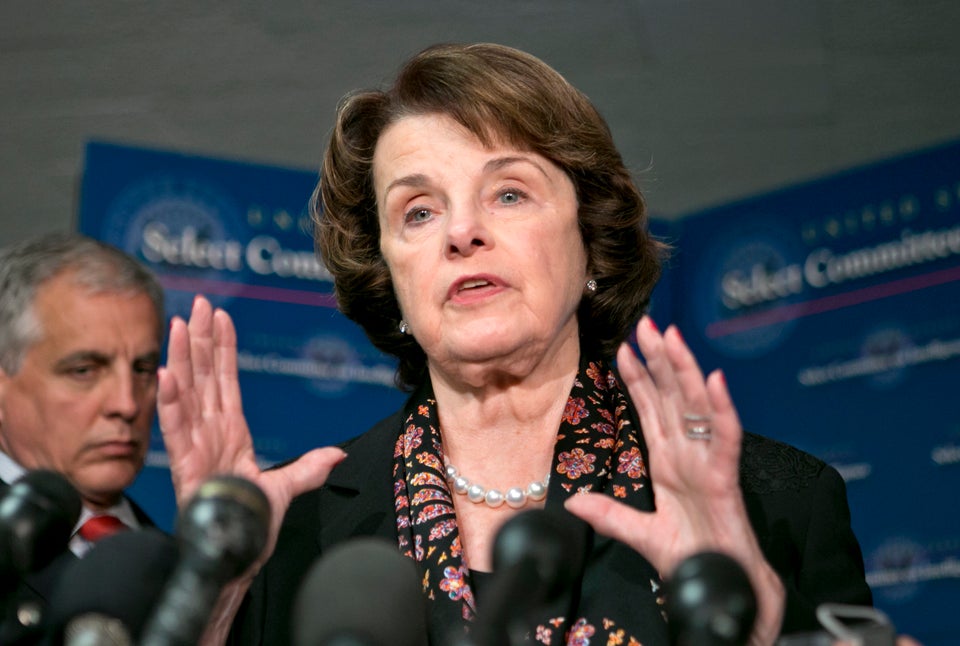 Politicians React To NSA Collecting Phone Records
Popular in the Community