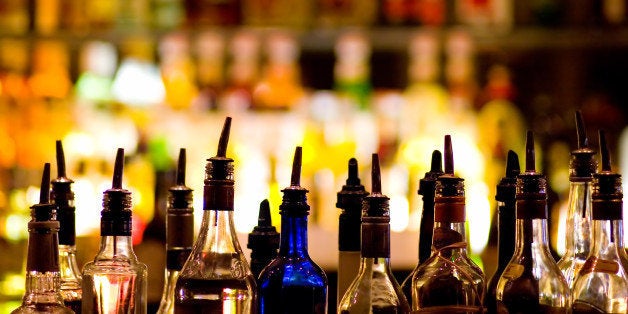 This has been a big year for booze. There are now distilleries in all 50 states (with Alabama being the last in the ring, and New Jersey legalizing craft distilleries thanks in part to efforts by Jersey Artisan Distilling). New York State passed a law allowing craft distilleries to serve full-sized pours to visitors (other states will follow). And according to Alcademics.com, over 40 cocktail and spirits books (remember those) were published in 2014. We're not even into the New Year, but it's a safe bet what you're seeking in your next drink.
What's in Your Bottle? Consumers are tuned into craft and independent whiskeys in a big way, This year (well, 2013 here at AskMen), we learned not all craft spirits are created equal. Some brands source their whiskey, already aged, from large distilleries in Kentucky, Alberta and Indiana. That's not necessarily a bad thing (Utah's High West performs magic blending existing stock), but some brands aren't always so forthcoming on the details, trying to make the spirit appear more local than it is. That's creating anger among drinkers. As more consumers demand transparency and accuracy from pricey brands, expect some small distilleries to struggle and fail, others to be absorbed by the big players, and a general rightsizing of this rapidly growing industry.
This "More you Know" issue -- where and how your booze is made -- will also become a concern for larger labels. Absolut is tackling the question head-on with its new "Meet Perfection" campaign touting the grain-to-glass locavore nature of the vodka, despite boasting massive production numbers. We might even see new labeling laws requiring ingredients or other production/bottling data.
Aged Tequila Goes Mainstream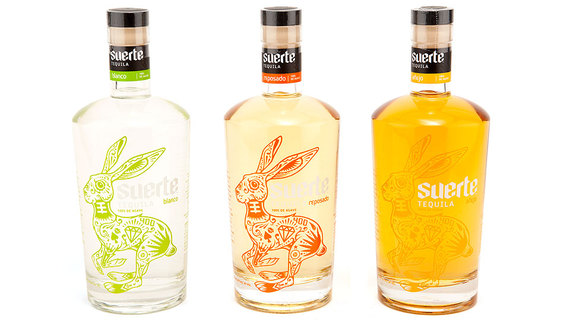 Since the late 1990s, tequila's popularity has never really ebbed, but it seems to be gearing up for another "moment." It's the expansion of relatively affordable extra-aged tequilas that has us excited. The Extra Añejo category (tequilas aged more than 3 years) only became official in 2005. Until recently most labels were in the $250 to $350 range, but as more aged stock comes on line and consumers demand older brown spirits across the board, it makes sense my favorite tequila style is coming down in price. Among the welcome newcomers: Suerte (aged five years in charred American oak, $110), Malinalli (a new label, launched with its Extra Añejo, $107) and Dulce Vida (aged five years in ex-wine barrels from Napa Valley, organic, $169). Of course, the new Patron Gran Piedra (aged at least 36 months in a blend of New American and French oak barrels) will set you back around $350, and the re-released DeLeon Leona (extensively aged in ex-Sauterns barrels) still fetches $850 (new co-owner Sean "Diddy" Combs also launched a more moderately priced DeLeon "Ultra Premium" brand extension, starting with a Platinum ($60) this month).
Experimentation in tequila production and maturation techniques also comes to the fore with bottles like Tequila Herradura's Reserva 2014 (a reposado rested in former Scotch Whisky casks), the Roca Patron line (milled and distilled using the old-fashioned Tahona method), and Hornitos Black Barrel Añejo (a three-step, 18-month aging process using a variety of toasted and charred barrels). As with Scotch and Bourbon, expect ever-expanding offerings of "Distiller's Select" single casks, limited-edition expressions, and unusual finishes.
American Single Malt Whiskey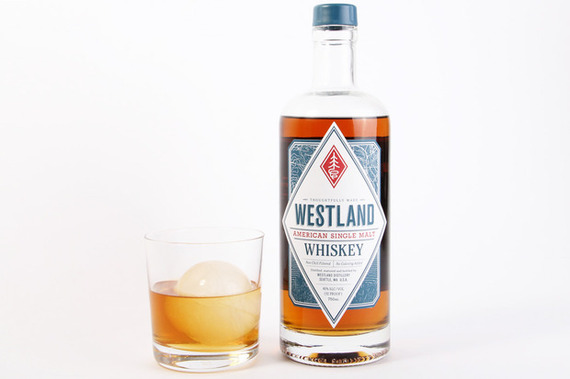 There's no rule saying only Scotland can make single malt whiskies, as Japan has proven to great effect. Now it's America's turn. A few early adopters -- Balcones, Anchor's Old Portrero, St. George and Corsair -- have been producing single malts for a while (St. George's super-smooth, sweet-and-spicy Single Malt Lot 14 even took home Whisky Advocate's Craft Whiskey of the Year 2014 award this month. But 2014 witnessed a tipping point with releases from Hillrock (NY), Westland (WA), Pine Barrens (NY) and others. In addition to the burning desire for experimentation possessed by most craft distillers, terroir also plays a role. "We grow some of the finest barley in the world," says Emerson Lamb, president of Westland Distillery (which only produces single malts). "The same way Washington state does not want us making rum, it does want to make single malts."
Single Grain Scotch Whisky
Over in Scotland, meanwhile, brandsare rediscovering that the single-grain whiskies that work their way into blended labels (think Famous Grouse, Johnnie Walker or Chivas) are worth bottling. These non-malted whiskies are aged and cared for just like the single malts (FYI "single," in this case refers to production in a single distillery. The whisky can be crafted from any grain combo). In general, the whiskies run sweeter and less smokey than single malts. This summer saw the release of the excellent Girvan Patent Still Single Grain No 4 Apps from William Grant & Sons ($45) and this fall, Diageo (in partnership with footballer David Beckham) presented us with Haig Club ($70) a lightly aged single grain from Cameronbridge in Fife distillery. The sweet-and-spicy spirit, housed in a stylish blue bottle, is designed to bring new whisky drinkers to the table. Flush with cash? William Grant also released 25-year ($399) and 30-year ($599) expressions of the Girvan.
Flavored Everything: We may (or may not) have reached the end of the rainbow for flavored vodkas (wait...is there a Skittles vodka on the market yet?). But we're just at the tip of the cinnamon iceberg for rums, tequilas, gins and especially whiskey. This month, Diageo released a slew of flavored whiskeys, including new flavors from Jeremiah Weed (Spiced, Cinnamon and Sarsaparilla) to Seagram's 7 (Crown Orchard Apple, Crown American Spiced), along with two very high-profile launches, Piehole (pie-flavored Canadian whisky) and Crown Royal Regal Apple. The flavored snowball keeps on rolling.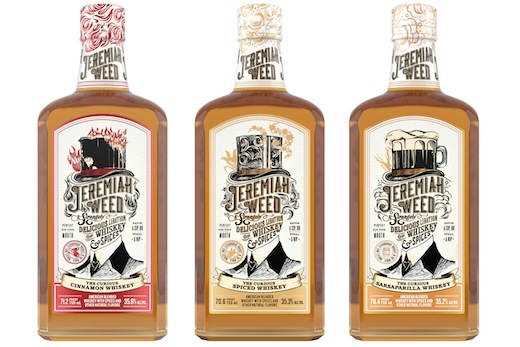 Bars Traveler: These days, thanks to phenomena like brand ambassadors, cocktail weeks, social media, training/mentoring and global cocktail contests, bartenders are a highly social lot learning and interacting both on and off the job. It's considered an honor if a nationally prominent drink slinger sets up shop in your space for a day or two. Enter the phenomenon of guest bartending (akin to guest DJs and celebrity strippers). Innovative, award-winning bartenders on the road are welcomed by thirsty cocktail geeks as mini-celebrities, bringing their own take on shaking and stirring. In recent weeks, Erick Castro (of San Diego's Polite Provisions and NYC's Boilermaker) has set up shop at LA's Harvard & Stone, while Texan Bobby Heugel (Pastry War, Anvil Bar) made an appearance at Castro's Boilermaker. LA-based Yael Stormborn (winner of the national SpeedRack competition) announced this week she is setting up dates to get behind the stick at a number of popular bars across Texas. The core (and former) staff of New York's raucous, 10-year-old Employees Only--Jason Kosmas, Dushan Zaric, Dev Johnson and Steve Schneider--make regular appearances at spots from New Orleans to Moscow, Russia. Meanwhile, to promote its cocktail book, Modern Classic Cocktails, the crew of New York's Death & Co heads to Houston's Pastry War bar January 11 for an entire "bar takeover."
Party On, Wayne: Also on the bar front: A more convivial, less formal approach to cocktail lounges and craft cocktail bars continues to dominate, with new places like New York's festive The Happiest Hour and roadhouse-style Boilermaker setting the tone across the country (look for lots of craft beer-and-shot combos coming to a trendy bar near you). The craft cocktail lounge concept keeps entering smaller and smaller communities to near-Starbucks ubiquity. On the flip side, with economic recovery in full swing, expect to see a dramatic increase in Soho House-style private social clubs, massive dance clubs and super-expensive status booze all making a triumphant return.
Skinny Drinks 2.0: More low-alcohol than low-calorie drinks this time. Liqueurs, bitters, even sodas become the core rather than the mixer. Whether it's Giuseppe Gonzalez's Angostura bitters-based Trinidad Sour that bartender/author Jeffrey Morgenthaler highlighted in his Playboy column or the new Money Tree cocktail at Louro in New York, where a Scotch rinse is the only hard alcohol in a drink involving sherry, Cynar and bitters, expect to see a lot more innovation with the unusual bottles behind the bar. One risk: States deciding to reclassify how low-alcohol liqueurs and higher-alcohol bitters are monitored and taxed, when used as the cocktail base.
Apples to Apples: Cider. Lots and lots and lots of cider. If you thought hard cider was a thing the past couple years, hold on to your seats. Several large spirits brands are working on cider-influenced booze (either cider flavored or blended with hard cider), and New York is getting an all-cider bar in the East Village early next year. Apple is the new Pumpkin Spice (see Crown Royal Regal Apple, above). We predict cinnamon-flavored cider is not too far off on the horizon.
Check out the original article on AskMen.