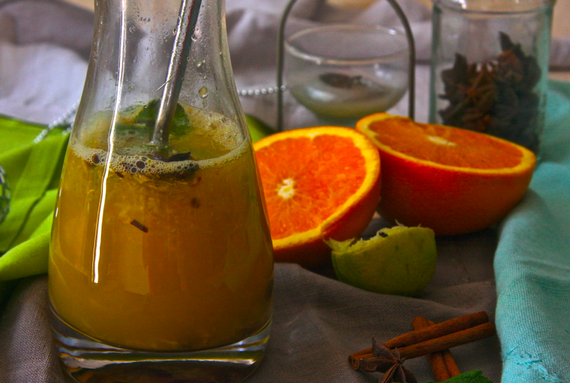 It's that time of year when you can't help but treat yourself to mulled wine, sweet puddings and hot chocolate. Here's a festive tipple that doesn't need the alcohol yet tastes of all those Christmassy things and is the perfect alternative to mulled wine. It's full of taste and texture, fragrant spices, juicy chewy bits of lime and orange and of course, brimming with goodness!
500ml water
1 tablespoon grated ginger
¼ teaspoon turmeric powder
¼ teaspoon cinnamon powder
few cinnamon sticks, broken
juice of 1½ limes
2-3 tablespoons honey
1-2 oranges, depending on size
Optional extras
few cloves
few star anises
few mint leaves
handful cranberries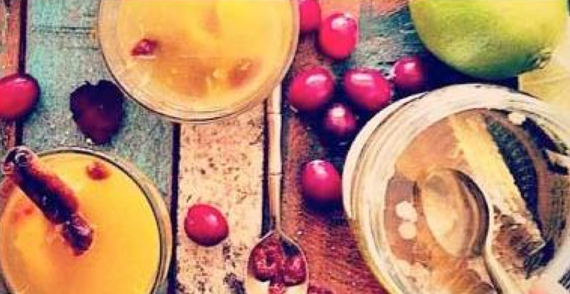 Place all the ingredients in a medium pan except for the ginger, squeezing the oranges and limes into the mixture. You can also scrape and add the juicy pulp of the orange and lime using a knife. Squeeze the grated ginger between the fingers to extract the juice straight into the pan. If you don't mind chewing the ginger in the drink, then add the grated ginger rather than extracting the juice. Let this boil on low heat for at least a few minutes until bubbles start forming, taste and add more honey if required. Pour into a teapot or cups. You can serve this hot or cold. Garnish with a few mint leaves and cranberries if you like.