Get into the holiday spirit and send some fabulous packages all tied up with strings... and filled with... sensational spirits!
Enough with the foodie gifting thing... it's so over-rated. These fun, festive gifts filled with holiday cheer will have you shooting straight up to the top of the nice list -- plenty of time to be naughty.
Style Ride
Sonoma-based winery, Clos du Bois, and chic home décor and fashion destination, C. Wonder, have teamed up to launch the Clos Cruiser by C. Wonder, the perfect item for the wine-drinking adventure seeker on your list.

Available in navy blue for him and hot pink for her, the Clos Cruiser by C. Wonder comes with a wicker basket perfectly crafted to hold a bottle of Clos du Bois wine, two GoVino reusable wine glasses, and a corkscrew. #cruisewithme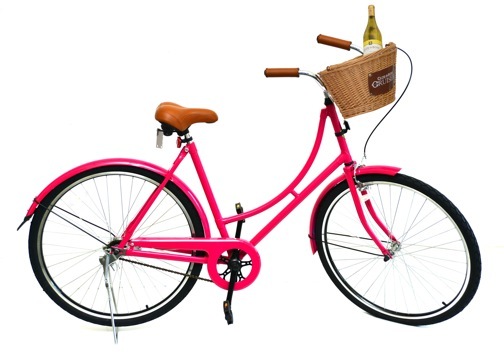 Simi is Sonoma Taster by out of the Box Collective is a limited-edition holiday partnership between Simi winery and Out of the box, an artisinal Food Purveyor, which celebrates local and sustainable growing. Best of all, a portion of the proceeds will go to Action Against Hunger, a non-profit organization dedicated to feeding children and helping communities become self-sufficient.
Spread the Chardonnay infused Peach Jam over soft chevre, its just outstanding, especially with a glass or two of Simi chardonnay.#endhunger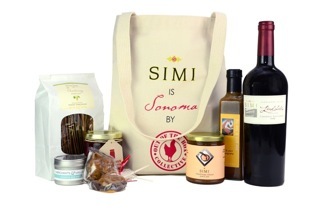 Bubbles, Always
Veuve Clicquot is the ultimate gift this holiday season taking you straight from entertaining at the dinner table to ringing in the New Year. Bring it with the newly released Veuve Clicquot Metal Fridge, a chic case that is designed to keep a bottle of champagne perfectly chilled for up to two hours. Inspired by a classic vintage 1950's fridge, the Metal Fridge doubles as a collector's item, making it a most fabulous hostess or holiday gift. #sharethelove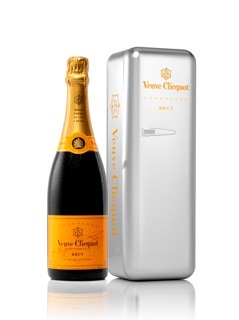 Just a Splash
Elevate your generous art of giving with festive flair! The new Moët & Chandon holiday gift is elegantly embellished with diamond-shaped facets, the reusable Golden Glimmer Chiller also keeps a bottle of Moët Impérial chilled for up to two hours. #glimmerchiller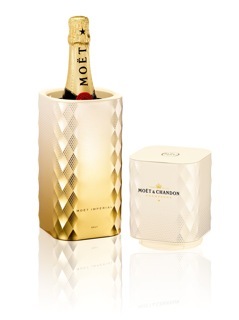 Getting Personal
Knob Creek Bourbon has partnered with Celebrity Chef Michael Symon to create his very own label giving fans the ability to gift a customized bottle of their favorite bourbon to whomever they deem worthy of Knob Creek's big flavor.
The label can be affixed to your favorite Knob Creek expression, turning every bottle into a one-of-a-kind gift personalized with a message for each recipient online at http://www.knobcreek.com/label-maker. #lovethelabel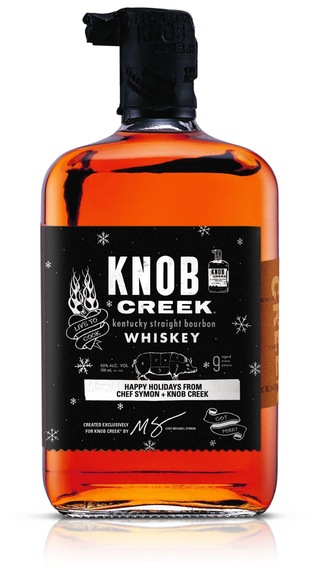 Triple Play
Whats better than one bottle of rum? Three! Cruzan has put together a collection of Dark, Light, and Single Barrel, all aged to perfection. Staying true to the spirit of St. Croix, Cruzan was started by a native who bottled the rum to share with his friends. so..share it with yours! #islandtime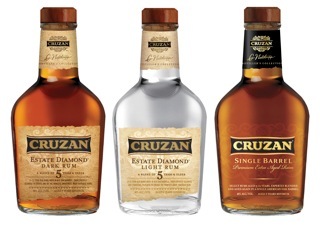 Decadence that Glitters
Bailey's Irish cream brings you the perfect gift to add sparkle to your celebration.. this fun gift box comes with a bottle of Baileys Irish Cream and two festive glasses bedecked with gold bubbles, how fun!! Perfect for by the fire. #smoothalicious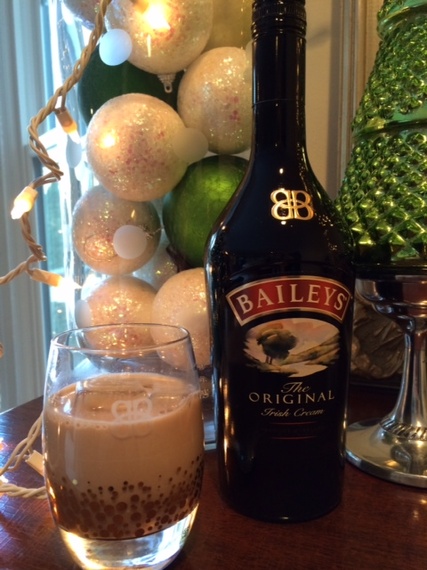 Big Daddy
For the giver who's budget is a non-issue, this gift is definitely on the list. Louisville based Michter's Distillery Celebration Sour Mash Whiskey is the choice. It comes in a most elegant gift box. Only two hundred and seventy-three bottles will be available this year. #socuttingedge