The Kazakhstan transplant, who is apparently unaware he's a character played by actor Sacha Baron Cohen, crashed "Jimmy Kimmel Live!" on Wednesday to warn everyone that Cohen has a new offensive character we should watch out for: presidential hopeful Donald Trump.
"You're saying Donald Trump is a Sacha Baron Cohen character?" asked Kimmel.
"Yes, and a very unbelievable one," said Borat. "The only person who would ban Muslims is someone with a brain like a female chicken," he continued.
Borat also introduced the trailer for Cohen's new film "The Brothers Grimsby," which he isn't a fan of, and there's even a special cameo at the end.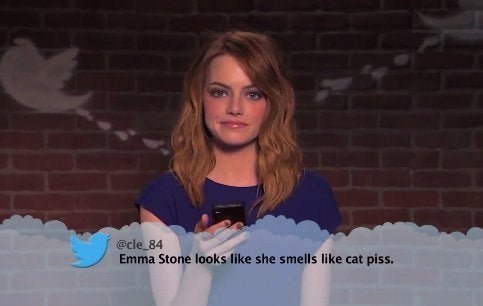 Celebs Read Mean Tweets
Related
Popular in the Community