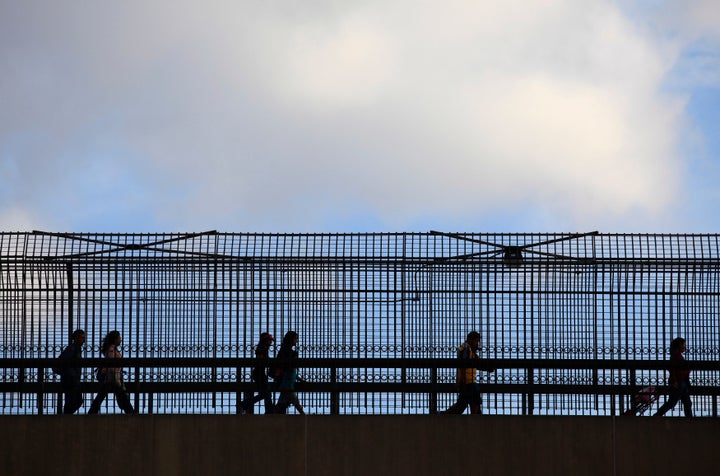 AUSTIN, Texas ― U.S. Customs and Border Protection repeatedly turned away a 30-year-old Mexican woman who came to the border seeking asylum because she feared for her life and her four children ― and did so without even referring her to an asylum officer, according to her lawyer.
The woman's attorney says this was a flagrant violation of U.S. law. When two U.S. senators asked the agency about the woman's case, her attorney says, the CBP falsely claimed the woman had told agents she was seeking work and better schools for her children, not fleeing violence.
Legal groups who represent asylum-seekers say the woman's case illustrates an increasingly common pattern under the Trump administration of CBP agents turning away asylum-seekers at the border. When people show up at the border saying they're afraid to return to their home country, federal law requires that border authorities let them into the country, where they are to be granted an interview with an asylum officer from U.S. Citizenship and Immigration Services.
"It's shocking that you have federal law enforcement officials ― people who are charged with upholding the law and bellyache all the time about immigrants crossing illegally ― [and] that they are breaking the law themselves," Nicole Ramos, an attorney representing the Mexican woman, told The Huffington Post. "We're not asking for special treatment. We want them to follow the law and that's it."
The woman, who requested anonymity because she fears for her and her children's safety, says she fled her hometown in the Mexican state of Guerrero because she believed their lives were in danger and the local police wouldn't protect them.
Two armed men came to her home and threatened to kill all of her children unless she delivered her 14-year-old son to them, she said in an affidavit. The men forced her to perform oral sex on one of them, then showed her videos of a man with a bloodied face whose hands had been cut off. They punched her repeatedly and said she would end up like the man in the video if she didn't cooperate.
"I got down on my knees and begged them to go away and leave my children alone," the woman wrote in the translated affidavit.
The woman and her four children first traveled to the San Ysidro Port of Entry, which connects Tijuana and San Diego, on Jan. 28. She asked for asylum there, and says she was told she couldn't continue the process with all of her children, because two were already U.S. citizens. Eventually a border agent spoke with her, but did not ask her why she wanted asylum. The agent told her that asylum was only available for diplomats and people persecuted by their governments, and that citizens of Mexico were ineligible, she says.
"They didn't even let me talk. They said, 'You can't apply for asylum. Go somewhere else in Mexico.'"
Her two U.S.-born children were allowed to continue into the United States, where they now live with a relative.
The woman says she returned to the border crossing on Feb. 4, this time armed with a declaration of her intent to seek asylum and a notice that she had legal representation. But the woman says CBP agents repeatedly tried to get her to say in a recorded interview that she did not fear returning to Mexico.
"All they did was yell at me and tell me I was being stupid, that people like me could not get asylum," the affidavit reads. "Then the officers began recording again. They asked if I was afraid to go back to Mexico and I said that yes, I was afraid. The CBP officer said, 'lady are you dumb or just pretending? Quit playing games. You're supposed to say you're not afraid.'"
Again, the woman says, CBP agents sent her back to Mexico.
CBP spokesman Ralph DeSio declined to comment on the allegations, but said in general terms that the San Ysidro Port of Entry has experienced an uptick in people trying to cross with asylum claims. "Our officers are not authorized to determine or evaluate the validity of the fear expressed," DeSio told HuffPost in an email.
After the unsuccessful Feb. 4 attempt, the woman went to Tijuana with Ramos to try once again. But for a third time, agents refused to let her have a so-called "credible fear interview," the first step in applying for asylum.
"They didn't even let me talk," the woman told HuffPost. "They said, 'You can't apply for asylum. Go somewhere else in Mexico.'"
The number of people crossing into the United States without authorization has plummeted since President Donald Trump took office in January. The Trump administration attributes this to his tough stance on illegal immigration. But advocates say the decline is largely due to the Trump administration's refusal to allow people like Ramos' client to cross into legal ports of entry to ask for asylum.
Trump has accused immigrants of abusing the humanitarian guarantees that U.S. law provides, implying that families apprehended and then released into the U.S. as they seek relief are a drain on society and potentially dangerous.
In February, the administration ordered asylum officers to use stricter criteria when conducting credible fear interviews. Trump also said he would unleash border agents to act as they wish rather than have them follow more specific guidance from the top ― a promise that immigrant rights advocates think carries great potential for abuse. And when the Inter-American Commission on Human Rights held a hearing last month on concerns about U.S. treatment of asylum-seekers, the Trump administration made the highly unusual decision to skip it.
In a complaint to the Department of Homeland Security, Ramos wrote that she had interviewed seven families who said they were coerced into withdrawing requests for asylum in the past three months. She asked DHS' Office for Civil Rights and Civil Liberties to investigate.
"Please do not ignore this," Ramos urged the office, according to an email shared with HuffPost. "One day CBP is going to illegally turn away an asylum seeker, and that human rights violation may be the thing that gets them killed."
Senators attempted to intervene as well. After Sens. Kamala Harris and Dianne Feinstein, both California Democrats, wrote to CBP for more information on the case, an official told them that the woman "did not express fear of returning to Mexico." Rather, the official claimed, the woman "stated the reason for coming to the U.S. was to seek employment and for her children to attend public school in the U.S."
"Please allow me to express regret for any conduct Ms. [redacted] may have perceived as rude or unprofessional during CBP processing," Kim Lowry, acting assistant commissioner for CBP's Office of Congressional Affairs, wrote to the senators.
Tyrone Gayle, a spokesman for Harris, said the senator's office first reached out to CBP about the woman's case in mid-February, and didn't get a full response until nearly a month later.
"Senator Harris believes that refugees, immigrants, and asylum seekers have the right to be heard, especially when their liberty and oftentimes lives are at stake," Gayle said in an email. "And they should have prompt access to all measures necessary to ensure they receive protections granted under U.S. law."
"Despite multiple Statements of Declarations [the Mexican woman] has made for each of her asylum attempts, CBP has refused to provide her with a Credible Fear Interview ― jeopardizing her and her family's safety," he went on. "This is unacceptable."
Sign up for the HuffPost Must Reads newsletter. Each Sunday, we will bring you the best original reporting, long form writing and breaking news from The Huffington Post and around the web, plus behind-the-scenes looks at how it's all made. Click here to sign up!
Before You Go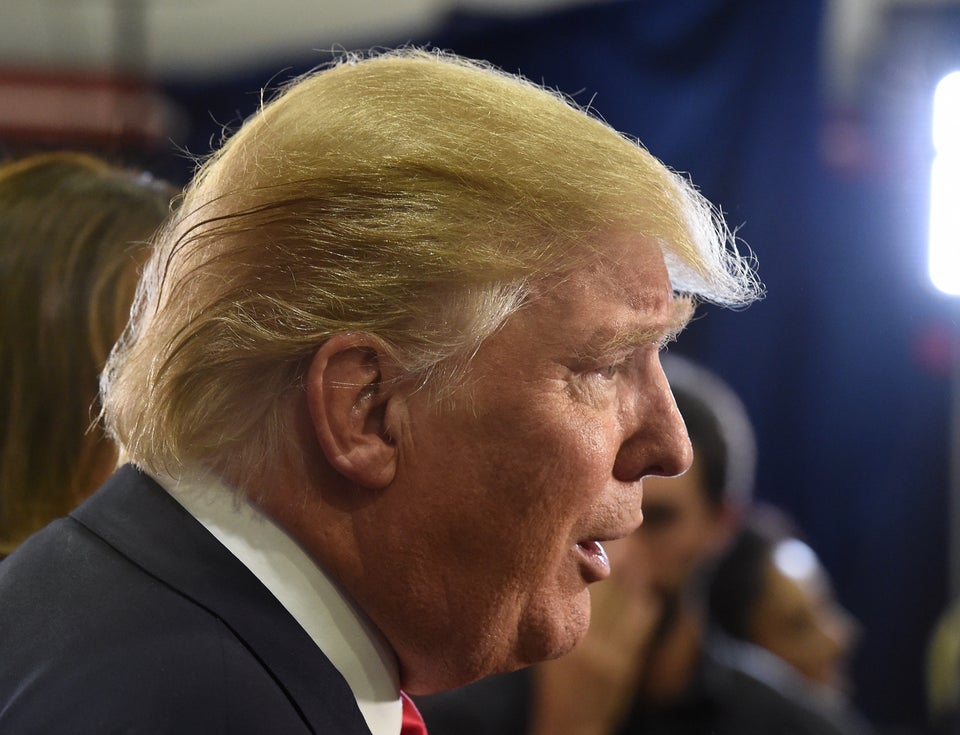 How Donald Trump Talks About Undocumented Immigrants
Popular in the Community