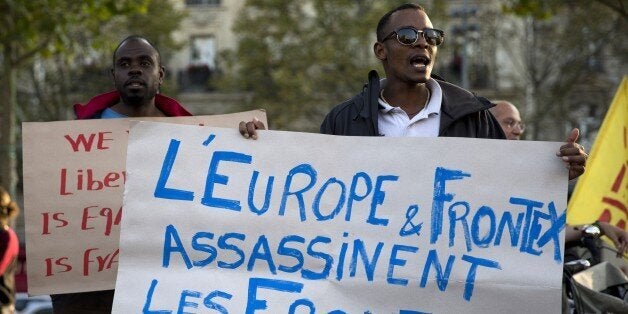 In the wake of Berlin's recent decision to temporarily reintroduce controls at Germany's border with Austria, president of the French far right National Front, Marine Le Pen, has urged France to do the same. Le Pen's suggestion was met with immediate, and strong, opposition from interior minister Bernard Cazeneuve. He criticized her suggestion to reinstate checks at France's border with Germany, calling it a "stupid" idea, when he appeared on the European media network RTL.
France has had border controls previously, and they were legal. The Schengen Agreement, which was signed in 1985, and implemented in 1995, abolished internal border controls, in favor of a single, common, exterior border. It has, however, allowed member nations to conduct spot checks at their borders.
The Schengen Agreement also includes a clause that allows signatories to reinstate temporary border checks -- in international treaties, these are called "safeguard" clauses.
As early as 1995, a few months after the Schengen Agreement came into play, Paris decided to reinforce controls to cope with the wave of bombings that had hit the capital. At the same time, Paris invoked the safeguard clause on account of the Netherlands' tolerant policy towards narcotics. Concerned about the flow of marijuana into France, then-President Jacques Chirac maintained border controls on the Benelux frontier -- which includes Belgium, the Netherlands and Luxembourg -- from 1995 to 1998.
To avoid states repeatedly interfering with the principle of free travel within the Schengen area, activating this clause should only be done on a temporary basis, and in proportion to the threat. For instance, the Schengen Agreement mentions threats to public order or danger to national security as appropriate conditions for reintroducing border controls. These checks shouldn't target persons according to their nationality or their point of entry into the Schengen region.
That didn't stop France, however, from very loosely interpreting this safeguard clause in 2011. While the Arab Spring was in full swing on the other side of the Mediterranean, Paris decided to provisionally reinstate controls at the Italian border, between Nice and Ventimiglia. Then-President Nicolas Sarkozy also suspended railway traffic between the two cities for several hours, in protest against the Italian government's decision to give thousands of Tunisians six-month residence permits, which allowed them to move freely within the Schengen region, and therefore to legally enter France.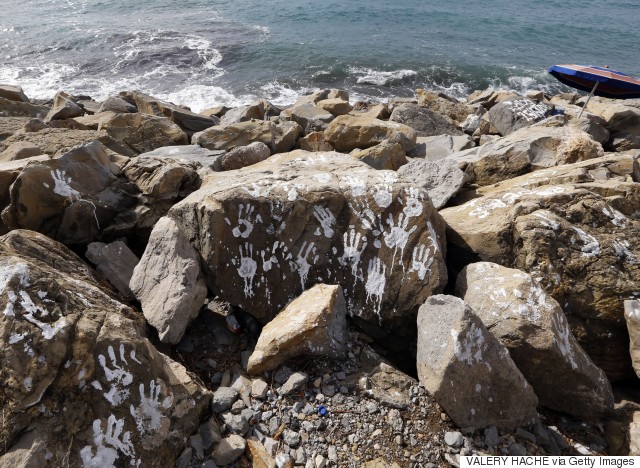 In Ventimiglia, handprints left by migrants and refugees on the Italian-French border, where a group of migrants has been camping since being denied entry into France. VALERY HACHE/AFP/Getty
France has been carrying out strict identity controls on migrants at its border with Italy in recent months. On June 29, the country's State Council ruled that French authorities can continue to legally carry out checks at the border, as these are "not equivalent to the implementation of a permanent and systematic control at the French-Italian border."
The conservative Les Républicains party wants even stricter controls. "France must take the initiative of provisionally reinstating checks at the French-Italian border, with mobile police patrols at the borders," Guillaume Larrivé, a Les Républicains member of parliament, told RTL.
If Bernard Cazeneuve refuses to activate the safeguard clause, it would be because the number of refugees that are trying to cross the France-Germany border is so low, such a measure would be "totally inappropriate."
This post first appeared on HuffPost France and was translated into English. It has been edited for clarity.
Calling all HuffPost superfans!
Sign up for membership to become a founding member and help shape HuffPost's next chapter