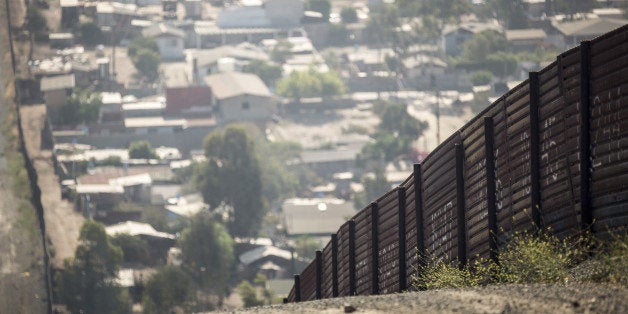 WASHINGTON -- In 2011, a then-14-year-old orphan fled Honduras for the U.S., fearful that gang members would come after him after he had refused to join them. He'd grown up in an orphanage and on the streets, and thought that if he stayed in Honduras, he would be killed. He'd seen it happen before.
He made the trip to the U.S. through Mexico and was apprehended soon after crossing the border. Now, he lives in foster care in Zeeland, Michigan. Later this month, he will be forced to return to Honduras, despite desperate efforts from his foster family to allow him to stay.
Stories like his are likely to become more common, as the U.S. this past year hit crisis levels of apprehensions of unaccompanied children and teenagers coming from Central America. More than 68,500 minors traveling without parents were apprehended at the southwest border in the 2014 fiscal year -- 18,244 of whom were from Honduras, which has earned the title of "murder capital of the world."
Now 18, the Honduran teen could serve as a dire example for the fates of some unaccompanied minors in the country.
The Honduran teen's foster parents, Dirk and Margit de Jong, shared his story, and asked that he not be named for his protection when he returns to Honduras. The teenager says he doesn't remember anything before the Honduran orphanage he lived in, where he was dropped off without even a record of his name or birth date. After suffering abuse at the orphanage, he says, he lived on the streets. When a gang tried to convince him and his friends to join them, he says, his friends were killed, and a police officer friend said he wouldn't be able to protect him. The teen fled the country.
After he made it to the U.S., he was entered into removal proceedings and transferred to the custody of the Department of Health and Human Services, as are all unaccompanied minors from countries other than Mexico and Canada. The Office of Refugee Resettlement at HHS attempts to place children and teenagers with families -- ideally their own, sometimes foster families -- until they either are deported or given authorization to stay long-term.
As the Honduran teen was entering the U.S. system, the de Jong family was considering whether they should get involved in refugee foster care. They are immigrants themselves -- they moved to the U.S. from Canada and have green cards -- and parents to three children, the youngest of whom just graduated from college. The de Jongs had hosted international students before, and then heard through friends at church about the refugee foster care program at Bethany Christian Services, a group that facilitates adoptions and foster care.
The de Jongs were notified not long after that there was a young person who needed a home -- it was the Honduran teen, who by then was 16. He has been living with them for two and a half years.
The adjustment period was somewhat difficult, the de Jongs said. The teen had been living on the streets for much of his life, and the structure of family and school were an adjustment. He spoke very little English and was illiterate in Spanish.
Two and a half years later, he is fully integrated into the family. He attends high school, plays on the soccer team and dotes on his nephew. "We consider him our son. Our children consider him their brother," Margit de Jong said.
But that doesn't change the fact that he lacks authorization to remain in the U.S., and his efforts to get a green card ultimately led to him being ordered to leave the country. While he was applying for permanent residency in 2013, a judge ordered him to undergo a psychological evaluation. During that evaluation, the teen said that when he was about 11, he ran errands for a man in exchange for food and clothing. He says those errands might have included delivering and selling drugs, although he isn't sure.
That doomed his chances, the de Jongs said, even though he was only a preteen at the time. The family said the judge told them the teen either could be deported immediately, or could withdraw his application for permanent residency and then have 120 days to leave the country. That option would allow him to avoid a 10-year bar on reentering the U.S., giving him some hope to apply for a visa and eventually reunite with the de Jong family.
He chose to leave voluntarily. The teen now has until Oct. 27 to leave for Honduras.
The de Jongs said it has been difficult and emotional for all of them, but particularly for the teen, who has been showing signs of trauma, like he did when he first came to live with them.
They are now preparing for his departure by talking to people and groups in Honduras that might be able to help him once he's there. Dirk de Jong plans to go with the teen to Honduras to help get him set up as much as possible, particularly by finding identification and paperwork so he can eventually get a visa to come back to the U.S.
The de Jongs said they aren't particularly political -- they can't vote until they become citizens -- but they think both parties should treat the unaccompanied minors crisis as a human issue rather than a political one. They've seen first-hand how much children and teenagers from Central America need help.
"We need to be looking after these kids," Dirk de Jong said. "We need to as a country -- it's what we stand for."
Before You Go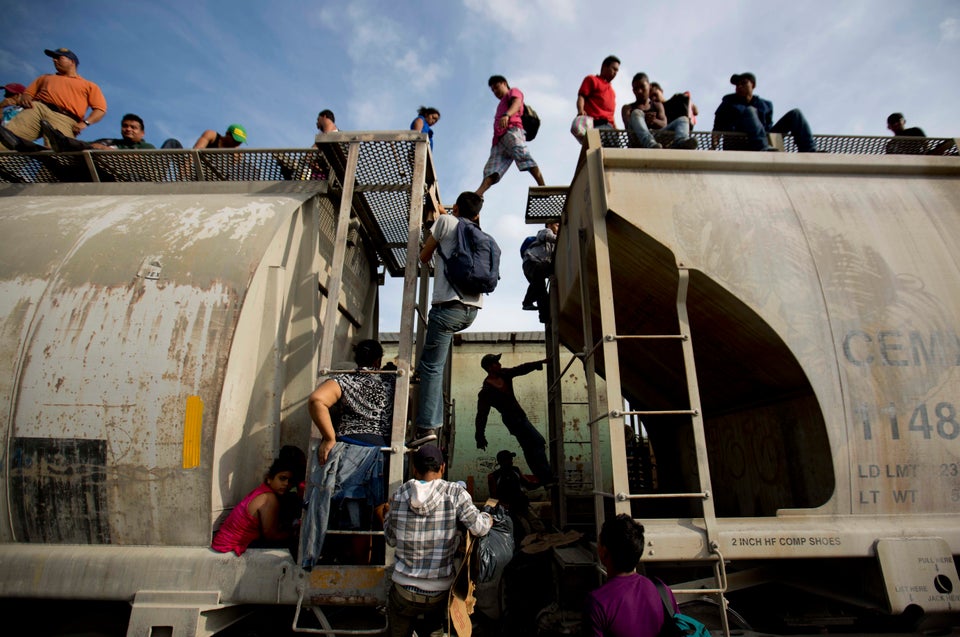 Why Latin Americans Really Come To The U.S.
Popular in the Community