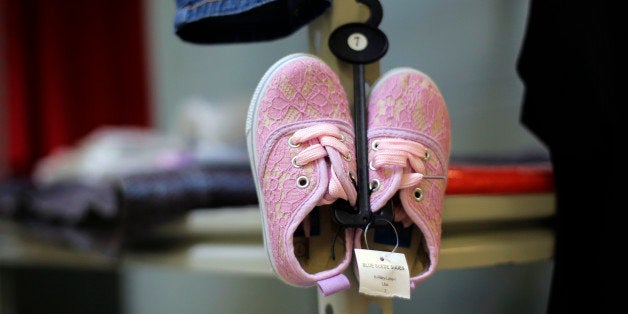 WASHINGTON -- Earlier this year, the Department of Homeland Security argued that deportation proceedings should continue against a child because she "illegally entered the United States by wading across the Rio Grande River near the Presidio, Texas Port of Entry on January 15, 2015 with the intention of going to Dodge City, Kansas to reside and seek employment."
The date of birth noted on the document was Jan. 4, 2015. The child was only 11 days old.
The American Immigration Lawyers Association, a 13,000-member group that has done extensive work representing women and children who fled Central American countries for the United States, filed a brief on June 2 telling a similar story of a 3-year-old boy from Honduras. According to Customs and Border Protection documents provided to HuffPost by the attorneys, the boy stated that he was coming to the U.S. to seek employment.
Included in the documents is a transcript of an interview, conducted in Spanish and translated to English. The questions are apparently being addressed to the little boy -- for example, "Are your parents also natives and citizens of Honduras?" -- and there is no indication that the child's mother or anyone else is answering for him. On the final page, the border patrol agent reports that he asked the 3-year-old why he left his native country, and the child responded, "To look for work."
The AILA brief, which was filed in a separate deportation case, argues that the interview "almost certainly never happened in the format in which it was memorialized."
The boy's alleged statement about looking for work is significant because an undocumented individual's chances of remaining in the U.S. often hinge on his or her motivation for coming to the country without authorization. More than 68,000 unaccompanied minors were apprehended in the last fiscal year along the U.S.-Mexico border, along with roughly the same number of family groups. Many of them have sought asylum and said they were fleeing violence and abuse in their native countries. Those coming to the U.S. to seek work are far more likely to be deported.
The removal case against the 11-day-old infant was thrown out in March because of lack of evidence and the fact that the mother says the baby was born in the U.S., immigration attorney Bridget Cambria said. But the infant and the toddler aren't the only children who have been listed as looking for work on official forms from Customs and Border Protection, and immigration attorneys contend that such slip-ups are part of a broader problem. They say that some border agents are failing to do the screening required to ensure that children and other migrants are not deported back into dangerous situations.
"If you list the incorrect information or you don't honor a fear, that ends up with severe consequences," Cambria said.
Border agents are supposed to conduct a screening process in which they ask whether an individual is fearful about returning to his or her home country. If the person says yes, that claim is later scrutinized by an asylum officer and then an immigration judge. But immigration lawyers and advocates say that many people are either not being asked that question or having their claims of fear not noted in the record. (The 3-year-old boy referenced in the AILA filing also allegedly said he is afraid of returning to his country.)
Inconsistencies between border agents' documents and what individuals later say in court can hurt a person's ability to obtain asylum, said attorney Stephen Manning, who co-authored the amicus filing.
"Inaccuracies or false statements or made-up information in there comes back to undermine an individual's credibility, where they say, 'Look, you said this before but now you're saying this,'" Manning explained.
The child, who is now 4 years old, has been living in detention for nearly a year and is currently at a facility in Karnes City, Texas, with his mother, according to their lawyer Daniel Thomann. They both applied for relief from deportation -- the child filed for asylum and his mother filed for withholding of removal -- but they were denied and are now appealing. Although the boy was approved for release on bond, his mother was not, so they remain in the detention center, Thomann said.
The mother had tried to enter the U.S. before and insists that she was not asked at that time if she was afraid to return to Honduras, Thomann said. But there are Customs and Border Protection documents claiming she was asked and responded she was not afraid. Thomann said he brought up the alleged transcript of her child's interview to make the point that documents provided by border agents are not reliable.
"If they're not paying enough attention to separate the fact that obviously this child is not looking for work, what else are they just glossing over?" he said.
The issue goes beyond children. A Human Rights Watch report from last October found that very few people from Central America were flagged as potential asylum seekers by border agents.
Clara Long, the author of that report, said Tuesday that she has seen evidence that some people who express fear are not referred to asylum officers. She said she had seen another case of a 3-year-old boy who also supposedly said he came to the U.S. to seek work.
When advocates bring such cases to the attention of Customs and Border Protection officials, Long said they aren't getting an adequate response.
"CPB has just fallen down on the job," she said. "They're just refusing to recognize how serious a problem this is."
An official with Customs and Border Protection said they were actively reviewing the filing information before commenting on the matter.
As for the 11-day-old baby who allegedly planned to seek employment in Dodge City, her job prospects might have been somewhat limited. According to Babycenter.com, most week-old babies can only see things that are quite close to their faces. Many lines of work would be difficult for an 11-day-old because the remains of the umbilical cord have yet to drop off. BabyCenter lays out for new mothers this list of skills for the average 2-week-old baby -- who would be significantly older, in relative terms, than the suspected Dodge City job seeker:

Your womb was a warm and cozy environment, and it'll take time for your baby to adjust to the various sights, sounds, and sensations of life outside your body. You may not be able to detect much of a personality just yet, as your baby spends his time moving in and out of several different states of sleepiness, quiet alertness, and active alertness.

The only way your baby knows to communicate is by crying, but you can communicate with him through your voice and your touch. (Your baby can now recognize your voice and pick it out among others.)

Your baby probably loves to be held, caressed, kissed, stroked, massaged, and carried. He may even make an "ah" sound when he hears your voice or sees your face, and he'll be eager to find you in a crowd.

Fear not, American worker.
Ryan Grim contributed reporting.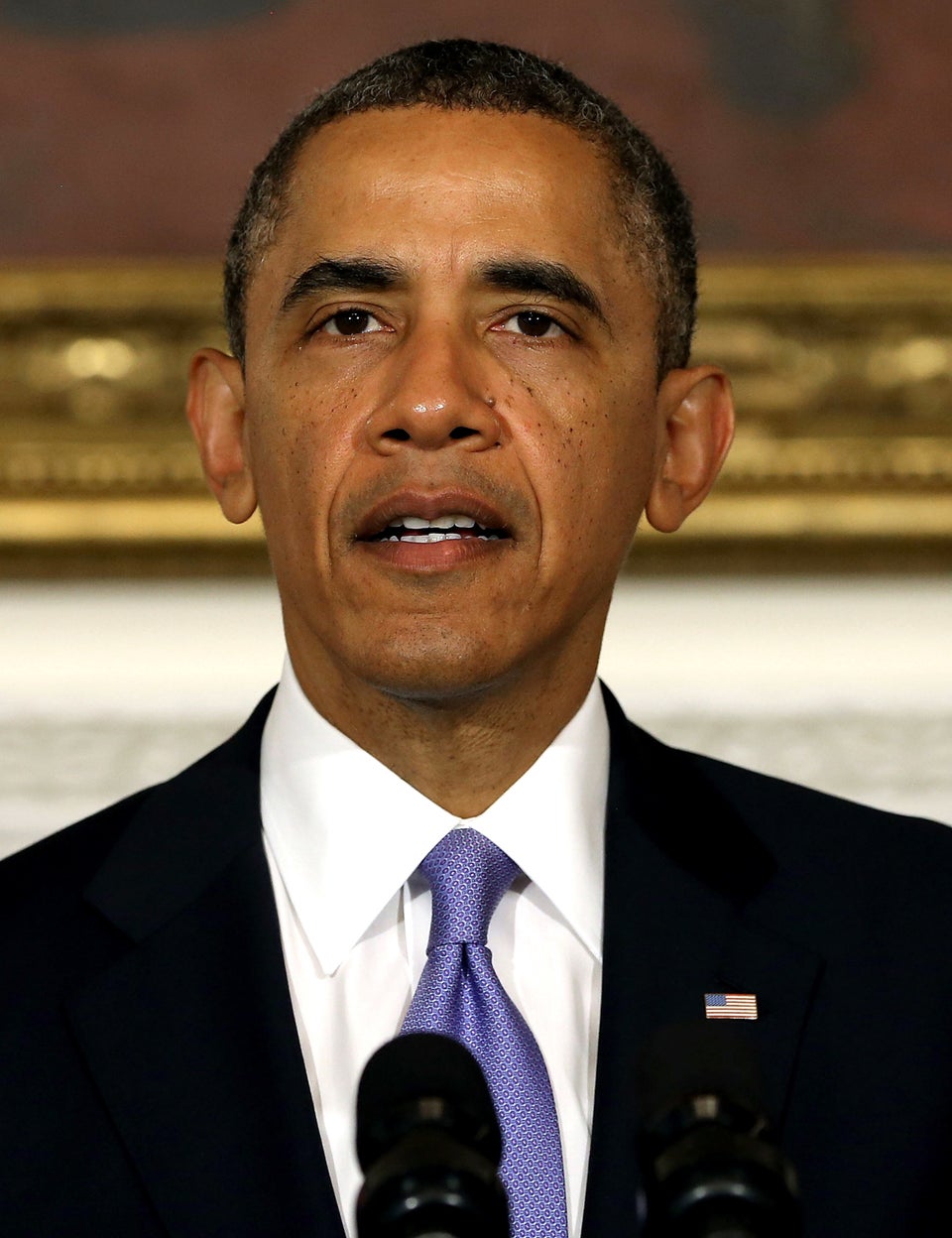 11 Ways Immigration Reform Helps The Economy