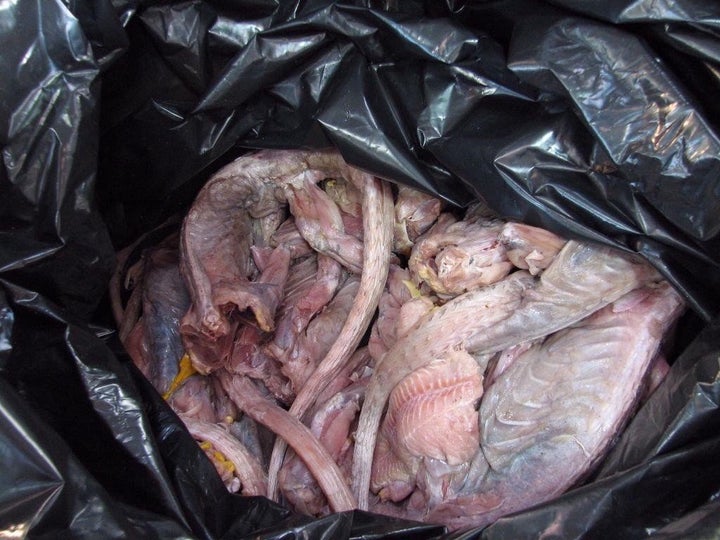 The US Customs and Border Protection released a statement today announcing that its officers confiscated 159 pounds of smuggled iguana meat at the border between California and Mexico.
On June 7, a 37-year-old male US citizen checked in at the Otay Mesa port of entry, near San Diego. He declared that he had brought fish from Mexico, but CBP officers soon discovered large amounts of iguana meat hidden underneath the fish. They contacted the US Fish and Wildlife Service, whose agents declared the meat smuggling a criminal activity.
While it is not illegal to consume iguana in the US, reports the Dallas Observer, its importation is severely restricted by the Convention on International Trade in Endangered Species of Wild Fauna and Flora and the Lacey Act, which also restricts importation of other wildlife, fish and plants. The Convention requires an export permit from a member country, while the U.S. Fish and Wildlife Service also requires an import permit, according to CNN.
This is not the first instance of unusual meat smuggling across the US-Mexico border. In March this year, Texas border patrol officers confiscated 58 pounds of iguana meat, which a Mexican woman was trying to smuggle across the border, CNN reports. Six years ago, CBP arrested a man in New Mexico for smuggling a more mundane meat--over 800 pounds of bologna. Bologna busts have occurred fairly frequently since then, with the most recent happening only a month ago.
Popular in the Community