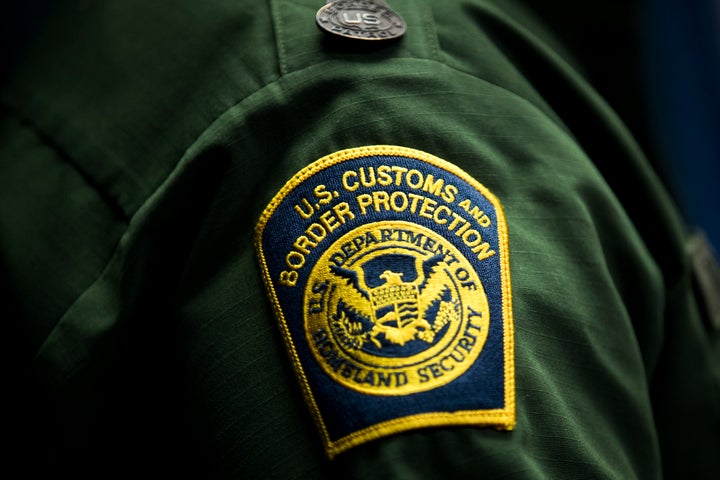 U.S. Customs and Border Protection postponed a "crowd control exercise" on Tuesday in a heavily Latino neighborhood of El Paso, Texas, after criticism from civil rights groups that the Border Patrol training was scheduled for Election Day. 
"The U.S. Border Patrol's El Paso Sector postponed joint caravan-related exercises on the El Paso border scheduled for today out of an abundance of caution and due to inaccurate reporting that caused unneeded confusion in border communities," CBP said in a statement.
Cristina Calvillo-Rivera, a volunteer with an election protection coalition in Texas, went to the area where the exercise was scheduled to start a little before 9 on Tuesday morning and saw a parked Border Patrol truck and three agents. She noted that Border Patrol trucks are not uncommon in the area, which is very close to the U.S.-Mexico border. 
But Calvillo-Rivera said their appearance could still have been jarring to local residents intending to vote that day.
"Had they done the exercise there, it is right across the street from two large apartment complexes. I could only imagine that leading a large exercise like that would hinder anyone to come outside to do anything," she told HuffPost.
Civil rights groups criticized the government's decision to schedule the exercise on Election Day near a residential neighborhood. El Paso is the home of Democratic Senate candidate Beto O'Rourke, and turnout from the Latino community could be pivotal in that race.
"It shouldn't have taken outrage by us, congresspeople and the community for Border Patrol to know this would cause serious problems on Election Day," Terri Burke, executive director for the American Civil Liberties Union of Texas, said in a statement. "These suspicious exercises scheduled in a Latinx neighborhood raise serious concerns about whether this was intended to intimidate Texans from exercising their right to vote."
The ACLU also sent a letter to the Justice Department on Tuesday evening asking it to investigate the incident as a potential act of voter intimidation and violation of the Voting Rights Act. 
CBP officials insisted that the crowd control exercise had nothing to do with Election Day. Border agents have been preparing this week for the arrival of migrant caravans ― which are still hundreds of miles away ― as part of President Donald Trump's deployment of both CBP and the military in a pre-election show of force.
A CBP spokesperson said in a statement that the agency "has been and will continue to prepare for the potential arrival of thousands of people migrating in a caravan heading toward the United States." There will be further training exercises in coming days, the statement said.
The Border Patrol's El Paso Sector had announced on Monday that there would be a "crowd control exercise at the railroad crossing west of the Paso Del Norte Port of Entry," according to journalist Bob Moore.
This article has been updated with information about the ACLU's letter. 
REAL LIFE. REAL NEWS. REAL VOICES.
Help us tell more of the stories that matter from voices that too often remain unheard.
BEFORE YOU GO
PHOTO GALLERY
Migrant Caravan Moves Toward The U.S.