WASHINGTON ― President Donald Trump wants to hire thousands more Customs and Border Protection agents, and the House wants to help him, in part by loosening some of the screening requirements for hiring.
The House voted 282-137 on Wednesday to exempt some applicants from a polygraph that a 2010 anti-corruption law currently demands of all applicants to CBP. The new bill would allow the agency, which includes the Border Patrol, to waive the requirement for certain individuals who served in law enforcement or the military.
Supporters of the bill argue it's a matter of common sense: Why put people through a polygraph test if they were already approved for another law enforcement agency or the military? But CBP has struggled for years with corruption, abuse and misconduct in its ranks, including by veterans and former police officers. With the agency set for a massive expansion, some Democrats warned that loosening standards could undermine safety.
"We cannot give up on the need to fully vet these people," Rep. Zoe Lofgren (D-Calif.) said on the House floor ahead of the vote.
CBP is facing a staffing shortage that could increase under Trump. There are about 1,800 unfilled positions currently, and the president wants to add 5,000 more employees, which has led officials to consider changes to speed up hiring.
Polygraphs have been one major obstacle in bringing on new employees: Government officials say 60 percent of CBP applicants don't pass them. The agency is already testing shorter polygraph exams and supports a legislative change that would allow it to exempt some applicants entirely, although officials told The Wall Street Journal that the agency would not compromise on its standards.
Homeland Security Secretary John Kelly said Wednesday that he would "support anything that would speed up the process, so long as we don't skimp on the quality and the vetting, to put more men and women to work." He was responding to a question from Rep. Martha McSally (R-Ariz.), the sponsor of the polygraph waiver bill, who'd asked him about her measure during a hearing.
After the House vote, McSally said in a statement that her bill would give CBP "discretionary ability to hire qualified, vetted individuals who already have earned public trust" and to "increase the security of our nation and facilitate cross-border commerce and tourism." The congresswoman is an Air Force veteran.
Democratic opponents warned the bill could make it easier for corrupt individuals to join CBP. Polygraphs have helped detect serious problems in the past, including attempts by organized crime to infiltrate the agency, the Center for Investigative Reporting found in 2013. Some applicants admitted to engaging in or having relatives who engaged in drug or human smuggling; one woman said she had smuggled marijuana into the U.S. about 800 times. Others admitted to taking money to kill people or possessing child pornography. Some of those applicants were veterans, according to the report.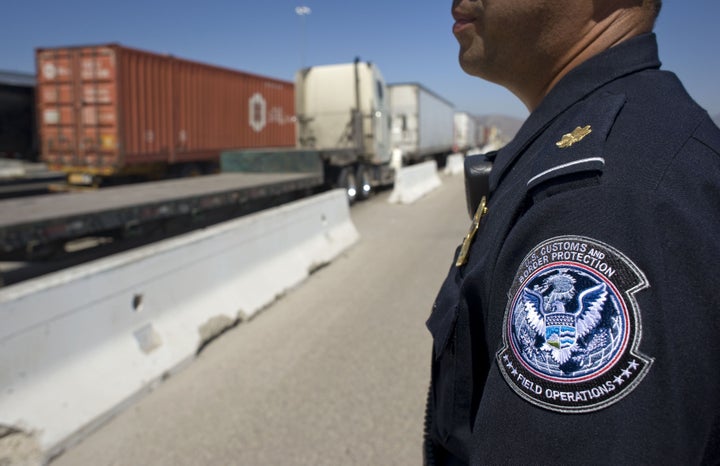 CBP has struggled with employees' bad behavior, even if those wrongdoers represent only a small percentage of its workforce. There were 2,170 reported arrests for misconduct such as driving under the influence or domestic violence for fiscal years 2005 through 2012, according to the Government Accountability Office. During the same period, 144 current or former CBP employees were indicted or arrested for activities related to corruption.
The veterans and law enforcement officers that McSally's bill could exempt from polygraphs don't currently pass the tests at a higher rate than other applicants, James Tomsheck, who served as CBP's assistant commissioner for internal affairs from 2006 to 2014, wrote in a column for The Hill.
"Nor do these groups present a lesser risk of integrity violations: they have been involved in some of the most serious CBP corruption activity and excessive force incidents," Tomsheck wrote in opposing the legislation. "Importantly, very few members of the military take polygraphs or have comprehensive background checks, and the quality of state or local law enforcement polygraphs varies widely. Past service in these capacities is by no means a proxy for proper, thorough vetting by CBP."
"While it may sound reasonable to say you could waive requirements from former military personnel because they have passed a polygraph, Border Patrol agents work in a different environment that is not as controlled as the military," Roth said.
Rep. Michelle Lujan Grisham (D-N.M.) proposed an amendment that would delay implementation of the CBP hiring bill until the Department of Homeland Security's inspector general determined that it would not endanger national security and until CBP completed its pilot program of an alternative polygraph test. That amendment was voted down.
"We shouldn't blindly experiment with our nation's security," Lujan Grisham said on the House floor ahead of the vote, "given that drugs, weapons and human trafficking, as well as terrorism, are all threats we are facing at the border."
Before You Go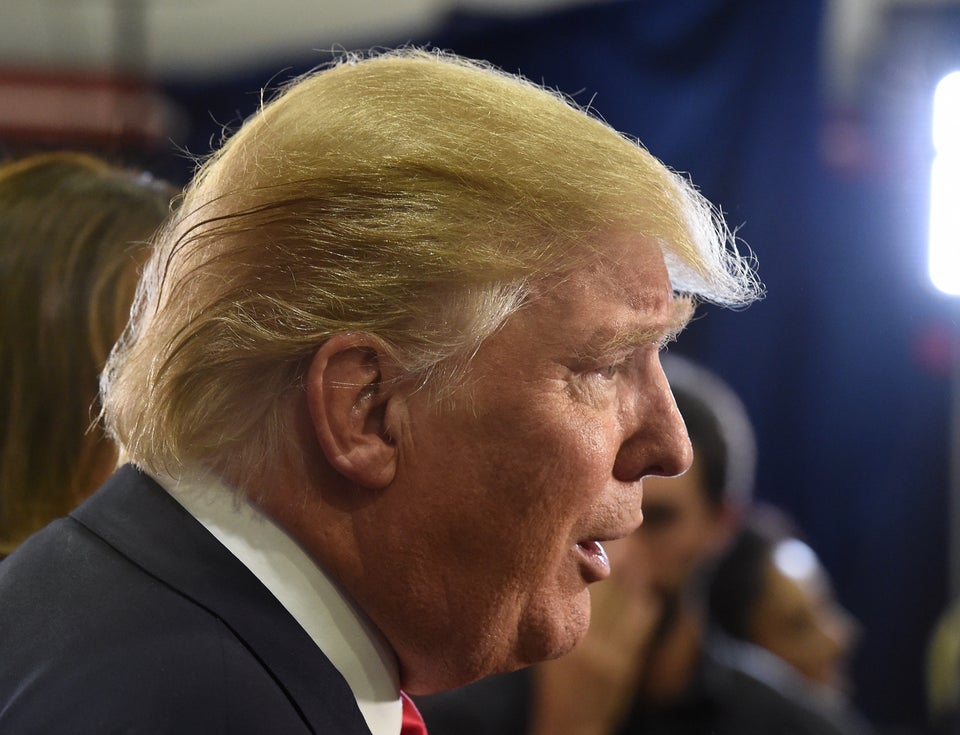 How Donald Trump Talks About Undocumented Immigrants
Popular in the Community