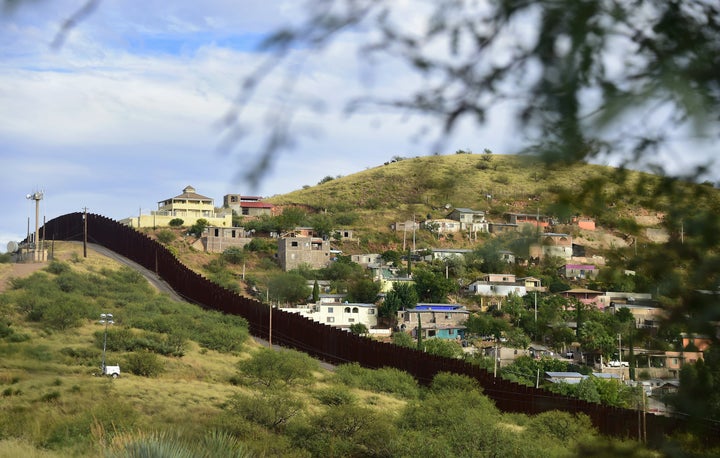 A federal grand jury indicted Border Patrol agent Lonnie Swartz Wednesday for second-degree murder in the 2012 cross-border shooting of a Mexican teen.
"The Elena Rodriguez Family is grateful to the DOJ (Department of Justice) for this first step in the pursuit of justice, and remain steadfast in their resolve to seek full transparency from the U.S. Border Patrol on behalf of Jose Antonio," Luis Parra, an attorney for Elena Rodríguez's mother, told The Associated Press.
Swartz's attorney, Sean Chapman, said he has yet to see the indictment.
"He's going to plead not guilty and fight the charges, but I really can't comment beyond that," Chapman told The Huffington Post.
Lee Gelernt, an attorney with the American Civil Liberties Union who represents Elena Rodríguez's mother in a separate civil lawsuit, described the indictment as unprecedented.
"We believe it was justified and that it took too long," Gelernt told HuffPost. "As far as we know, this is the first time there's been an indictment in a cross-border shooting, so it's a big deal … It sends an enormous message to the Border Patrol going forward that they cannot engage in these types of actions."
"But it also has tremendous importance for the family," Gelernt added. "They've been going against this faceless entity in the United States, not knowing if anyone is taking their claims seriously."
A spokesman for U.S. Customs and Border Protection, the Border Patrol's parent agency, declined to discuss the charge, saying, "It would be inappropriate for CBP to comment because it is an ongoing investigation."
Several Border Patrol agents swarmed the area around the fence separating the Mexican city of Nogales from its sister city of the same name in Arizona, in response to reports of drug smuggling. The agents said someone then threw rocks at them, which prompted them to open fire, killing Elena Rodríguez.
Witnesses say, however, that he was simply walking home when he was hit by the Border Patrol's bullets. He was struck at least eight times, according to an autopsy report performed by the Sonora State Attorney General's Office. All but one of the bullets hit him in the back.
Swartz's attorney has tried to fend off the civil lawsuit, arguing that the U.S. Constitution does not apply to a foreign national standing in foreign territory. A federal judge rejected Swartz's claims, and the case is now pending before the U.S. Court of Appeals for the 9th Circuit, which has yet to schedule a date for the hearing.
Popular in the Community