In just the past few decades, a number of highly specialized psychotherapies entered the clinical scene as effective evidence-based therapies for borderline personality disorder (BPD). The proliferation of these intensive therapies—dialectical behavioral therapy (DBT), mentalization-based treatment (MBT), schema focused therapy (SFT), transference focused psychotherapy (TFP), and systems training for emotional predictability and problem solving (STEPPS)—collectively helped turn the tide of prevailing notions that BPD was an untreatable condition.
While this increase in effective treatment options was certainly good news, the downside was that many in the field were convinced that BPD should be primarily treated by specialists, which dramatically limits access to care. More recently, however, structured generalist management approaches, such as general psychiatric management (GPM) and structured clinical management (SCM), have also been proven to work for patients with BPD.
In a research review published in the March 2017 issue of Current Behavioral Neuroscience Reports, my colleagues and I summarize recent care advances for adults with BPD, including a better understanding of the effectiveness of BPD treatments both old and new. According to our paper, "What Works in the Treatment of Borderline Personality Disorder," research shows that there are merits to specialized as well as generalized borderline personality disorder treatment approaches—a finding that could have a significant impact on expeditiously providing effective BPD care.
Unfortunately, current findings about BPD medication are not as positive. Compared to growing evidence that a variety of psychotherapies can be effective for treating BPD, the search for a reliable medication treatment has been less successful. This may be due, in part, to a lack of research.
To date, no medication has been approved by the U.S. Food and Drug Administration for BPD or proven to definitively manage its primary symptoms—interpersonal impairments and functional difficulties. Clinical applicability of the available evidence is hampered by the limited number of studies, small sample sizes, brief observation periods, and exclusion of co-occurring diagnoses—in a population for whom both psychiatric and medical diagnoses are the rule rather than an exception.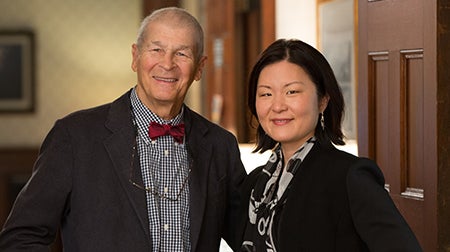 Psychotherapy-based research, however, has addressed these co-occurrences. Such investigations have found that both generalist and specialist approaches are not only effective at treating the primary symptoms of BPD, but also its most common co-occurring disorder, depression.
While generalist approaches to BPD treatment are already expanding access to evidence-based care, researchers have also been working on finding the most essential ingredients of DBT, the most well-researched treatment for BPD. A recent study has shown, for instance, that a pared-down version of DBT—involving a skills training group combined with weekly case management—effectively reduced risk of self-harm, suicidality, and hospitalization. As compared to standard DBT treatment, such a simplified model could be more easily taught to mental health providers. This suggests that many more patients could be reaping the same core benefits provided by standard DBT treatment.
Specialized care, of course, still has its place. For certain complex forms of BPD, it appears that specialized therapies and adaptations of specialized therapies may be the best approach. For instance, research shows that slightly modified forms of standard DBT are effective at simultaneously treating the primary symptoms of BPD and certain other coexisting conditions, such as alcohol and drug abuse, eating disorders, and post-traumatic stress disorder.
Today, researchers are evaluating methodologies for determining which patients should receive generalized care vs. specialized care, while others continue to study further treatment adaptations for patients with complex dual diagnoses. However, while we wait for these results, it is heartening to know that effective borderline personality disorder treatments are already available.