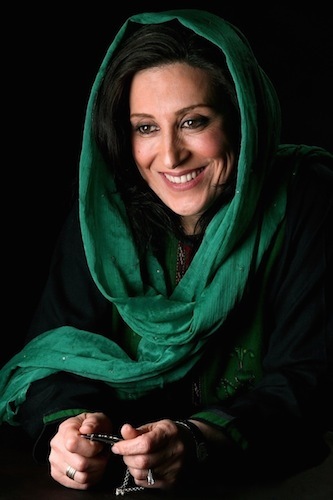 Tolerance. Unconditional love. Understanding. Peace. Those are words that seem on a trajectory to certain extinction soon. War, hatred and destruction are all around us, whether we're in the midst of it or sitting at home watching the news. Yet somehow, for a resolute optimist like me, there are signs of hope.
One of the brightest, loudest, flashing neon-style sign that humanity can indeed get along is the upcoming Middle East Now festival in Florence, Italy. Yes, Florence, where that original coming out of the Middle Ages happened hundreds of years ago, is the city I believe could also be at the epicenter of a new cross-cultural Renaissance, one that sees every country in the Middle East be a part of the discussion, and so eventually, a solution.
After attending last year's edition of Middle East Now, or MENOW for short, I realized just how special this festival is. The creation and love-child of two multi-talented persons, Roberto Ruta and Lisa Chiari, to call MENOW just a film festival would be a gross understatement. This is a meeting of minds, a salute to all the great arts and culture that the Region has to offer, complete with delicious food tastings, exclusive concerts and yes, of course, stunning new films.
It also includes that most groundbreaking of ideas, that the Middle East should indeed include Israel, and a Palestinian short can be the introductory film for an Israeli feature, or vice versa. I have yet to witness this kind of intentionally pioneering programming anywhere else in the world.
Inspired by the words of writer, playwright and activist Manuela Dviri, who was born in Italy but since 1968 lives in Israel and battles for across-the-board human rights there after losing a son to the conflict, Middle East Now is a festival possessing the courage to experiment with "the risks of peace."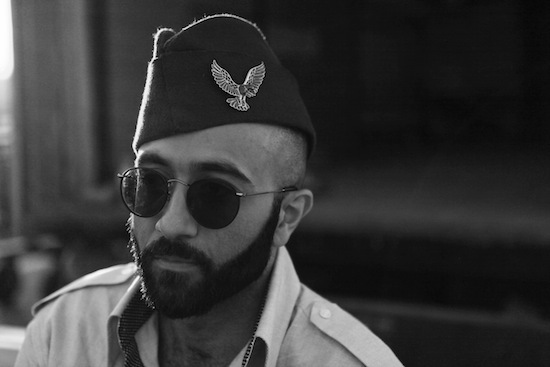 Just to make a few examples of the festival's extraordinary vision, this year The Narcicyst (AKA Yassin Alsalman), an Iraqi-Canadian wondrous hip hop star, will perform, both on opening night and at a special concert on April 10th at FLOG, while legendary Iranian actress Fatemeh "Simin" Motamed-Arya is the festival's Guest of Honor; Tarzan and Arab, by Paul Fischer -- a stunning documentary about the Gaza-born Nasser brothers, two filmmakers who currently could be both stateless and celebrated in Cannes -- is featured along with Mor Loushy's Censored Voices, centered around the never-before heard confessions of Israeli soldiers upon their return from the 1967 "Six Day War"; Turkish nights will be followed by Emirati days, Florentine landmarks from the height of the Renaissance will be seen through Arab eyes in the drawings of Nasser Al Zayani, a young Bahraini artist; Mizrahi culture will be showcased, Palestinian food classes will be packed with those wanting to learn how to make the best falafel, and so on and so on.
If you think the power of one can't change the world, you haven't been to Middle East Now.
My recommendations can only go as far as what I've already watched before. Among my personal favorites, featured in this year's festival line-up, are the following:
The opening night film, and absolute winner for me last year in both Venice and Abu Dhabi, Tales by Rakhshan Bani-Etemad. I am looking forward to the Iranian filmmaker's previous The Blue Veiled, which apparently has a thread running through to her latest oeuvre, and features a stunning performance by Motamed-Arya.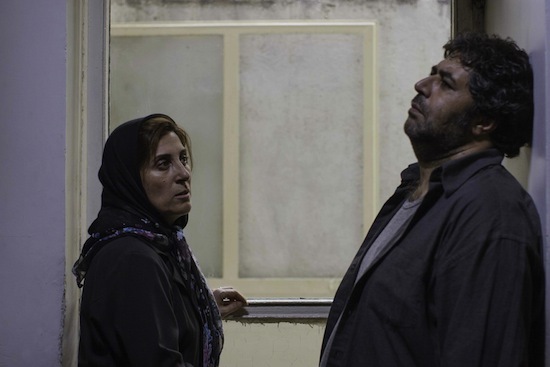 The Valley by Lebanese filmmaker Ghassan Salhab, a story that intrigued me from the first shot -- of a man walking away almost unharmed from a fiery crash in the Beqa Valley -- to the last. Starring the haunting Carlos Chahine as the Stranger who seems to come from a different world altogether.
The Wanted 18 by Amer Shomali and Paul Cowan, an animated recounting of the First Intifada through the eyes of eighteen Palestinian cows (yes, you read that right, "moo," cows) from the Palestinian village of Beit Sahour. It won Best Documentary at this year's Abu Dhabi Film Festival.
The Kurdish masterpiece Memories on Stone by Shawkat Amin Korki, which I can only describe, without getting too inventive, as a kind of Cinema Paradiso set in post-Saddam Iraq.
Hailing from the UAE, one of the featured countries at this year's MENOW, is Nayla Al Khaja's short The Neighbour which was spellbinding to watch last year at the Dubai International Film Festival and I can't wait to watch again.
Also from the UAE, a never before seen (in Italy) look at the acclaimed animated TV series Freej, created by Mohammed Saeed Harib, which shows the daily interactions of four spirited grandmothers in Dubai.
Finally, Rise, a short directed by Ali F. Mostafa, which was written and features The Narcicyst, along with his one-of-a-kind sound. And of course, everything else to do with this talented, cool, rocking musical artist whose 2009 single Hamdulillah, featuring the rapper Shadia Mansour, is featured on the current Furious 7 soundtrack.
With many more favorites guaranteed once I get to watch them in Florence, from the 8th of April through the 13th. Check out the full program here. And the interactive film guide here.
Finally, the theme for this year's edition of Middle East Now is "Traveling in the Middle East". A message of cultural exchange, highlighting the need to "get to know each other" at this time, a crucial time. Because while most countries in the Region have been placed by the US on a travel warning list, it is exactly now when the influence of art, that magical power achieved simply by reaching across political borders with an open mind and a free heart, is most needed.
So if you wish to let your imagination run away from you to a land where right and wrong do not matter, only what is entertainingly human does, discover in Florence a new Middle East. A Middle East Now, this weekend.
Portrait of Fatemeh Motamed-Arya by M.R. Ghavampoor, all images courtesy of Middle East Now, used with permission.
Calling all HuffPost superfans!
Sign up for membership to become a founding member and help shape HuffPost's next chapter