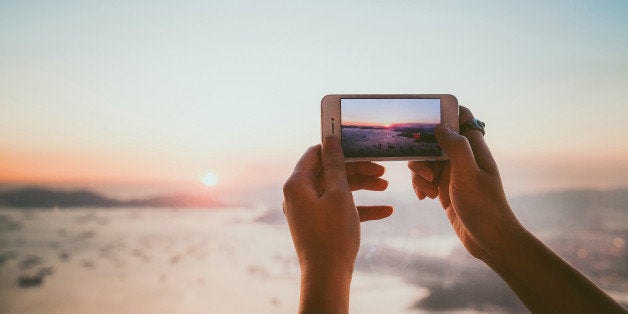 We're so connect to our smartphones, sometimes they feel like an extension of our own hands. Need to know what time it is? Check your phone. Want to look busy when you're waiting for a friend? Check your phone.
The only way to break a habit is to stop feeding the addiction, and WNYC is on a mission to deplete our technology dependency. From Monday, Feb. 2 through Sunday, Feb. 8, the publication's New Tech City is encouraging readers to ditch their devices in a challenge dubbed Bored and Brilliant. Each day offers a different task, like stashing your phone on your commute or tackling new creative projects without your screen.
And if you're still not convinced, consider this: People spend an average of nearly three hours on their smartphones or tablets each day, Bloomberg reported. Just imagine all the added sleep, relaxation and pet cuddles you can have with that time back.
Will you accept the challenge? For more info on Bored and Brilliant and to see the schedule of tasks, visit WNYC.