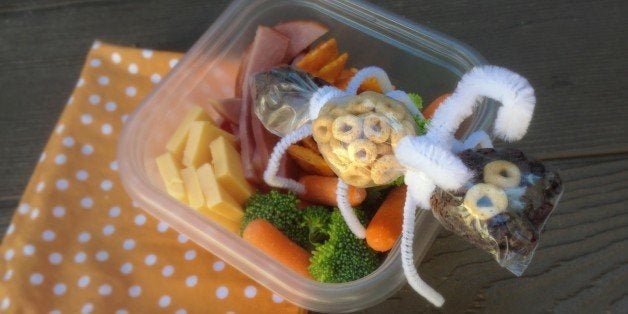 It's back-to-school time and you've just finished cleaning out the stores of all their binders, erasers, and pencils. You might've even have had to arm wrestle that other parent for the last backpack that you hope will last your child through the school year. If they don't lose it the first week of school that is. You're already mentally drained and the last thing on your mind is making school lunches.
Don't worry, at my blog, Lunchbox Dad, I've got you covered and I'm sharing some of my new easy ideas right here. I partnered with Ziploc® brand to bring you five lunches that are not only easy to make, but are fun for your kids as well! Just click on the links below to see the full recipes.
A simple prehistoric soup and sandwich lunch: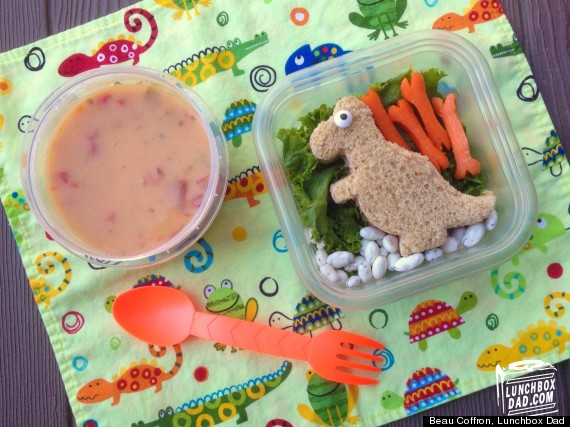 Just use a dinosaur cookie cutter for the sandwich, throw in some yogurt covered raisin dinosaur eggs, a few carrot stick bones, and some soup, and you have a fun lunch that only takes minutes to make! See all the directions here.
A learning lunch: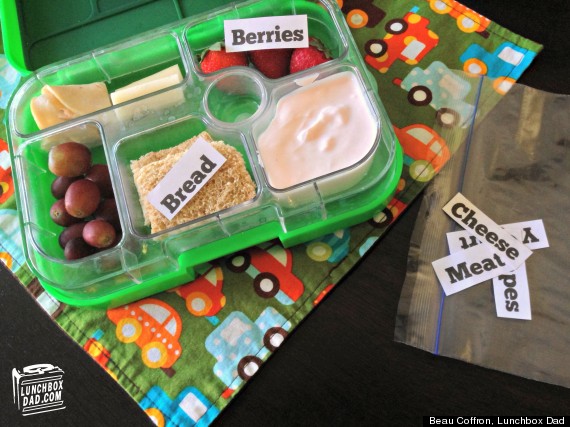 Lunchtime can be a time for your younger kids to learn to read and recognize tasty words. Just print out the main foods from their lunch boxes, put them in a Ziploc® Snack bag, and they can match the words to what's in their lunch. See how to make it all here.
An ant at a picnic lunch: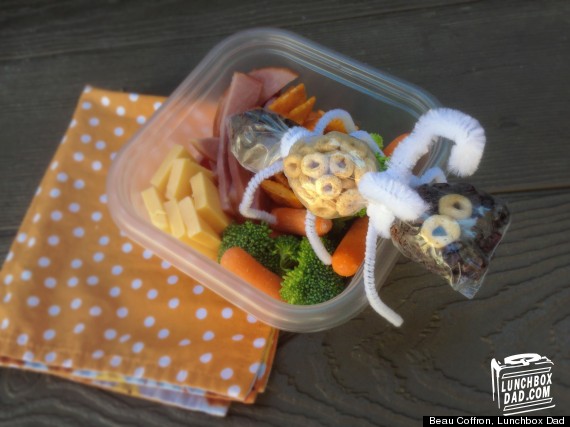 This one takes a few extra materials but you can make an awesome ant in no time! Use your child's favorite fruit and cereal in a Ziploc® Sandwich bag for an easy picnic. Throw in some typical finger food favorites and the lunch is complete. See the how to make the ant here.
A disposable field trip lunch: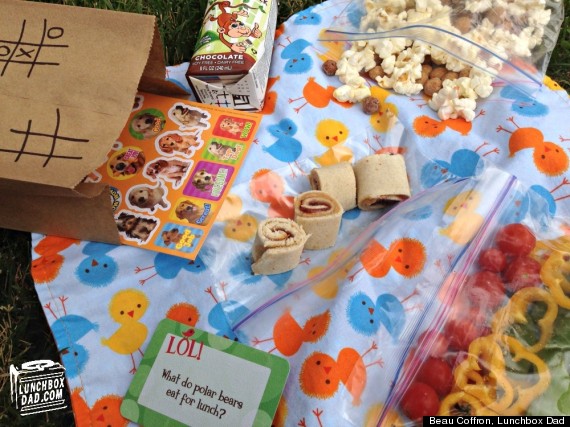 Although it is a great idea to reuse lunch items when you can, sometimes it's just not practical. On field trips, sporting events, etc., you might be required to pack a disposable lunch. Instead of an unhealthy boxed meal, try my lunch that your kid's friends will want to try as well--complete with bite sized PB & J sushi rolls and Tic-Tac-Toe board! See how to make all the special travel treats here.
Remember that you don't always need a fun themed school lunch for your kids, but every once in a while it is a treat that can make your child's day! Don't stress to make it perfect, they will just love that you put in a little extra time and thought of them.