London mayor Boris Johnson toured Diagon Alley, the first completed portion of the 150,000-square foot Harry Potter museum that will open in Watford, a suburb of London, in time for the Olympics next summer.
Johnson added, "It's not just special effects, it's real. Harry Potter is partly a story about London. The venue will bring Potter as close to London as possible, which is where he belongs -- not Orlando," an obvious dig at Universal Studio's Harry Potter outpost in Florida. "It is a chance to show the world that we do this kind of thing as well as Hollywood," he said.
Johnson, who toured with his two daughters, told reporters, "I have been watching my children study it -- they were blown away. For Harry Potter fans of all generations this will be a shrine and a place of pilgrimage," the Watford Observer reports.
London's park is set to open March 31, and will include some of the more iconic sets from the Harry Potter franchise, including the Great Hall, Dumbledore's office, the Ministry of Magic, 4 Privet Drive and more to be announced, the Telegraph reports.
Check out Johnson on Monday morning below.
Related
Before You Go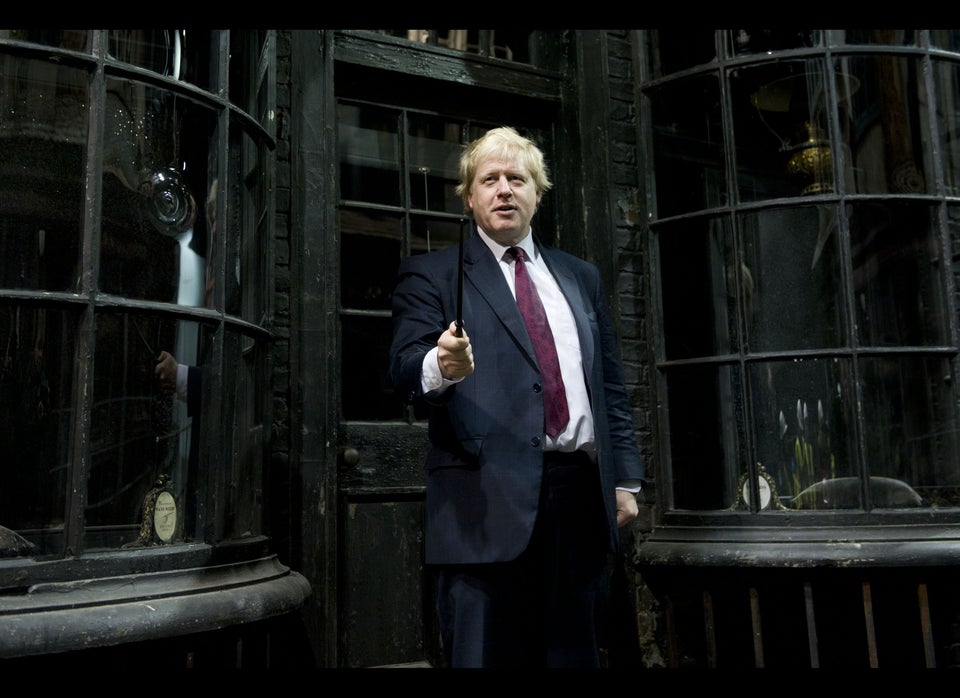 Harry Potter