This probably wasn't the warm welcome Mitt Romney was hoping for.
At a boisterous pre-Olympics rally on Thursday, London's mayor, Boris Johnson, ridiculed the presumptive Republican presidential nominee for his remarks questioning the city's readiness for the games.
"People are coming from around the world and they're seeing us," Johnson told the estimated 60,000-person crowd, who had gathered to mark the end of the Olympic Torch relay. "They are seeing the greatest city in the world!"
He then turned his comments to Romney.
"There are some people who are coming from around the world who don't yet know about all the preprations we've done to get London ready in the last seven years," he said. "I heard there's a guy called Mitt Romney who wants to know whether we're ready. Are we ready? Yes we are!"
To top it off, Johnson finished his appearance by leading the crowd in a chant of 'Yes We Can,' President Barack Obama's famous campaign slogan from 2008.
"Can we put on the greatest Olympics games that have ever been held?" he asked. "Can we beat France? Yes we can! Can we beat Australia? Yes we can!"
Romney ran the 2002 Olympic games in Salt Lake City, an accomplishment he heralds frequently on the campaign trail. He said on Wednesday there were "disconcerting" signs in the lead-up to this year's Olympics. "The stories about the private security firm not having enough people, the supposed strike of the immigration and customs officials -- that obviously is not something which is encouraging," he told NBC News.
The former Massachusetts governor arrived in London on Thursday on his first trip abroad as the presumptive Republican presidential nominee.
Before You Go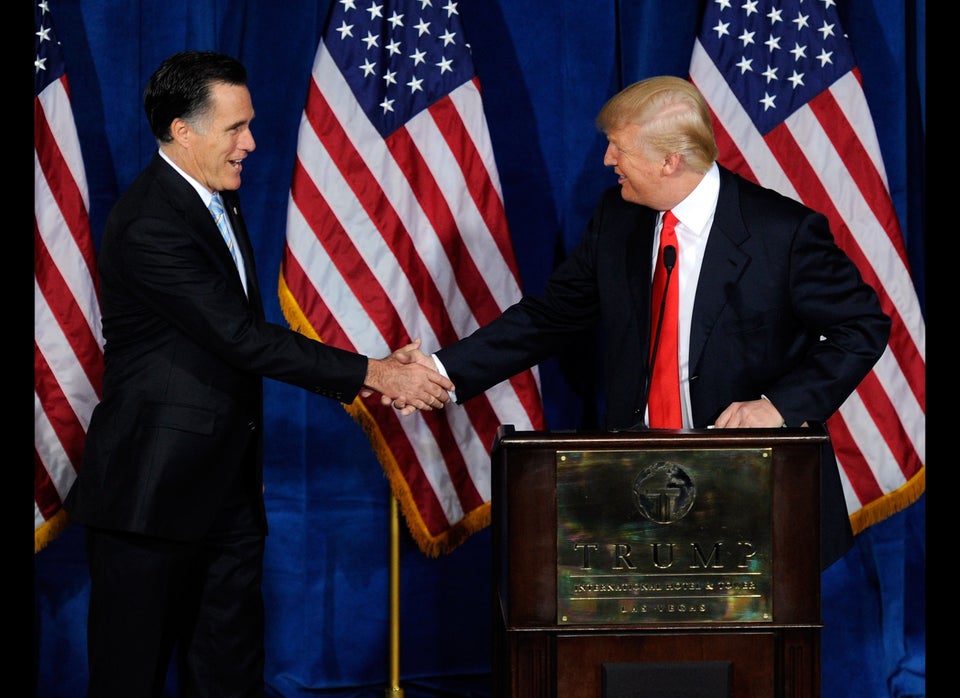 Mitt Romney's Greatest Hits
Popular in the Community