I won't do Dr. Rich's lovely piece the disservice of trying to retell her experience as she wrestled with the discomfort the title induced in her initially, except to say I'm happy with the way she resolved the issue and that I love her, too. But I would like to answer the question that I've been asked in emails all day as to how the song came about.
Perhaps a year ago I was asked to address a Campaign for America's Future conference in DC and was telling my friend and frequent contributor to HuffPost, Marty Kaplan, that I intended to say that these difficult times required a generation of young people who felt themselves born again as Americans. "Born Again Americans," Marty repeated, and several days later he called me to suggest that there was a great country song inherent in that title. Some days later, it was New Years Eve to be exact, I found myself in the company of the actor/singer/composer Keith Carradine and his guitar and told him what I've just written here. Two weeks later Keith called me to ask if he could sing me the song he'd just written. Within a month, a camera crew and director Mark Johnson began to crisscross the country to find and film the vocalists.
Today, as I write this, some 700,000 people have seen and heard the song on our BornAgainAmerican.org site. Thousands have taken a pledge to keep themselves informed and involved in the political life of their country. It is clear to me that the grass has been very dry in the grassroots for a long, long time and that Americans everywhere will respond to any spark that ignites and appeals to their deepest love of country. What we are all looking for is an urgent reawakening to the highest purposes and deepest obligations of our citizenship. That is why there was joy in Mudville a week ago Tuesday and hope is once again alive in the land.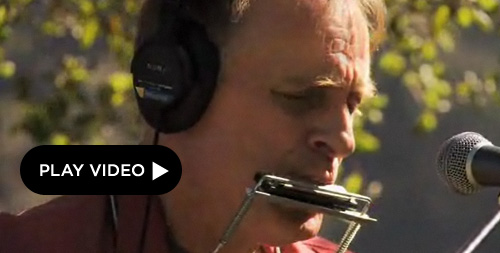 Calling all HuffPost superfans!
Sign up for membership to become a founding member and help shape HuffPost's next chapter