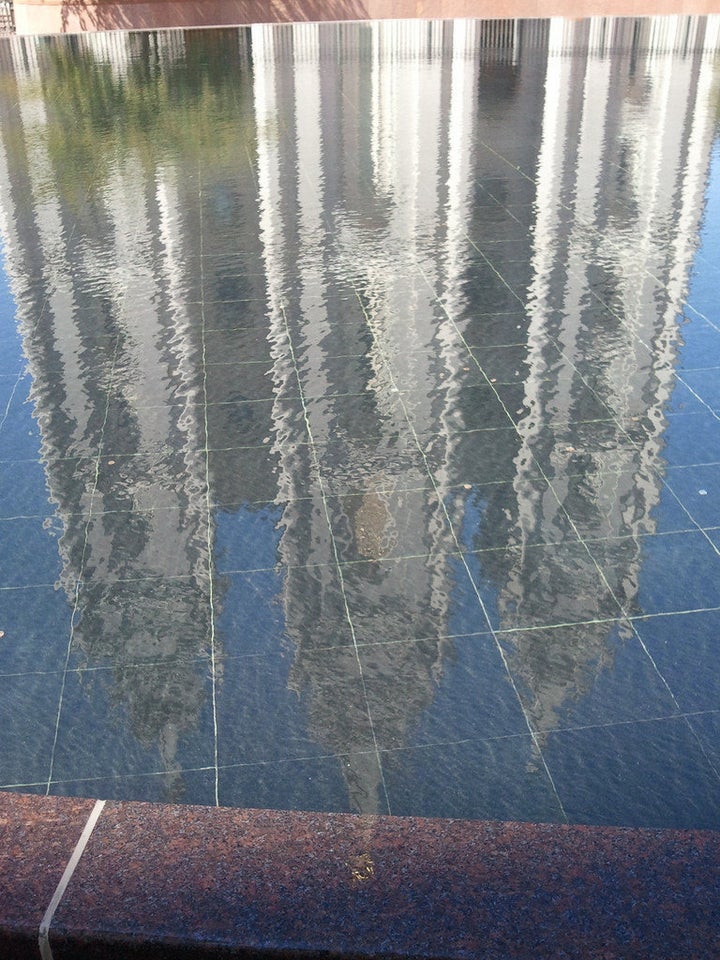 "Jesus answered and said unto him, Verily, verily, I say unto thee, Except a man be born again, he cannot see the kingdom of God." (John 3:3)
One of the outgrowths of this information age is that we sometimes think we know all about a topic after just a few clicks at Google or Wikipedia. Take Mormonism as an example. Many people think they know what Mormons believe, and then eagerly spread their own versions of the Mormon gospel. They are as likely to get it right as is someone telling another's life story after a five-minute interview.
Our old enemy Lucifer is known as the Father of lies. He has never held back from promoting deception, untruths, and misinformation in his ongoing efforts to divide the family of God. What better way could there be to bring about dissension than by demeaning others?
One significant bit of misinformation about Mormons is the idea that we are not Christian. I proclaim without hesitation that the Church of Jesus Christ of Latter-day Saints is indeed a Christian faith, as defined by the Lord Himself.
Within the LDS faith, to which God led me 47 years ago, we subscribe to the King James Version of the Bible. Supporting that marvelous guidepost are three other canonized works: The Book of Mormon (no, not the stage play), The Doctrine and Covenants, and The Pearl of Great Price. Each of those additional works proclaims the divinity of Jesus Christ. We do not worship Joseph Smith Jr., the first prophet of this faith, and we are not a religion built upon "man." Certainly, Joseph Smith is highly regarded, but so too are founding members of other faiths: Bishop C. H. Mason (Church of God In Christ), Richard Allen (African Methodist Episcopal), Martin Luther (Lutheran Church), Mary Baker Eddy (Christian Science) and others.
We Latter-day Saints fully believe that Jesus Christ is the Son of the living God, and that He, Jesus, came to Earth to pay the price of our sins. He ransomed us. He ransomed me. He is the Great Jehovah, our Lord and Savior.
We not only claim to be Christians, but we believe that we must be born again in Christ.
Born again Mormons? Yes, in the Book of Mormon we are told: "And the Lord said unto me: Marvel not that all mankind, yea, men and women, all nations, kindreds, tongues and people, must be born again; yea, born of God, changed from their carnal and fallen state, to a state of righteousness, being redeemed of God, becoming his sons and daughters" (Mosiah 27:25).
The theme of our needed rebirth is further advanced in the Peal of Great Price: "That by reason of transgression cometh the fall, which fall bringeth death, and inasmuch as ye were born into the world by water, and blood, and the spirit, which I have made, and so became of dust a living soul, even so ye must be born again into the kingdom of heaven, of water, and of the Spirit" (Moses 6:59).
Since we proclaim ourselves to be Christian, why can't that be "enough said"?
The Lord Himself encountered a situation wherein His disciples dismissed a man who was casting out devils in Jesus' name. Despite his good works, Christ's disciples forbad this man their companionship because "he followeth not us." Jesus gave a clear response to this exclusive brand of his doctrine: "Forbid him not: for there is no man which shall do a miracle in my name, that can lightly speak evil of me. For he that is not against us is on our part" (Mark 9:38-40). The gospel of John further clarifies the inclusive nature of Christianity: "Whoever believes that Jesus is the Christ is born of God, and everyone who loves Him who begot also loves him who is begotten of Him" (I John 5:1).
I'm more than comfortable declaring who I am and what I believe. God has given me might, mind, heart and soul to proclaim His Gospel. There is no shyness, no timidity in me on these matters. Since I proclaim myself to be a follower of the Savior, there cannot be.
Bro. Darius A. Gray
(A Christian in the Mormon Tradition)
Popular in the Community