What's it like to wait 96 years to vote for a female President?
For Edith Wilkinson, the chance to vote for a female president has been a lifelong dream. A dream that's taken 96 years to become a reality.
Edith was born just five days before the 19th Amendment was ratified on August 18, 1920, giving women the right to vote.
She's one of the women featured in I Waited 96 Years!, a project profiling women who were born before suffrage, and have waited almost a century to cast a ballot for a female presidential candidate.
Here Edith talks to the Huffington Post about what it means to vote for a woman for the first time and her thoughts on Donald Trump:
Won't that be fun, saying "Madam President"? In my lifetime I never thought I'd get to see a woman president. It's about time we had a woman running for President.

Every time they had a woman on a major ticket, she got shot down by a man. Somebody is trying to shut [Hillary Clinton] down, but they won't do it. She's a strong woman. We've seen in these various debate how she keeps her cool. She's a fighter.

I can't understand why young people fall for Trump. Although I understand that Trump does this on purpose ― gets everybody excited for his crazy ideas, like having a wall and making Mexico pay for it. He's all a hoax, and he's filling out these crazy lines when he's just a fraud. The sooner we get him back to his Trump Tower the better.

I'm voting for Hillary Clinton because we finally would have a woman for president who will make this a better country than it was before.
Support HuffPost
The Stakes Have Never Been Higher
Related
Before You Go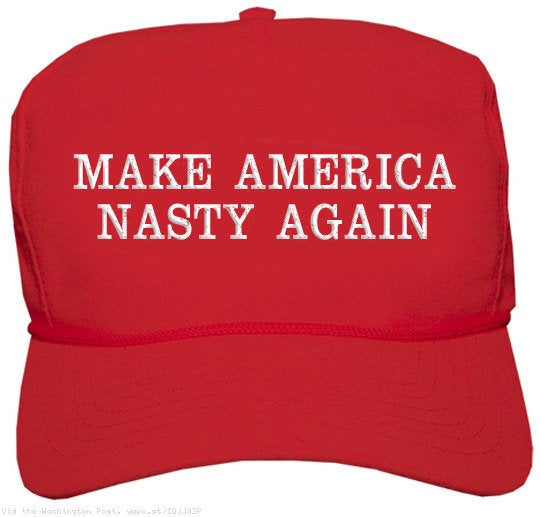 Best Pieces of 'Nasty Woman' Merch
Popular in the Community