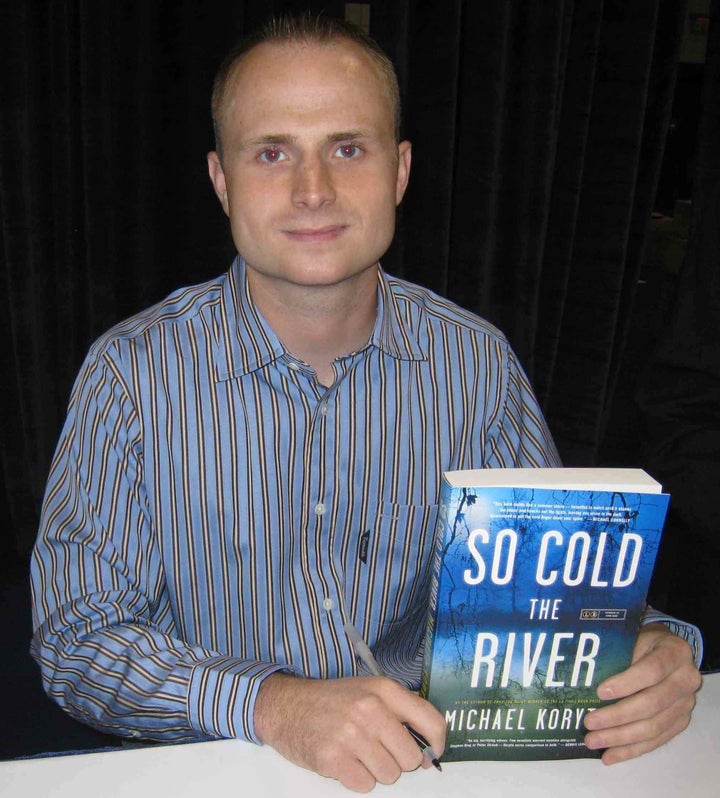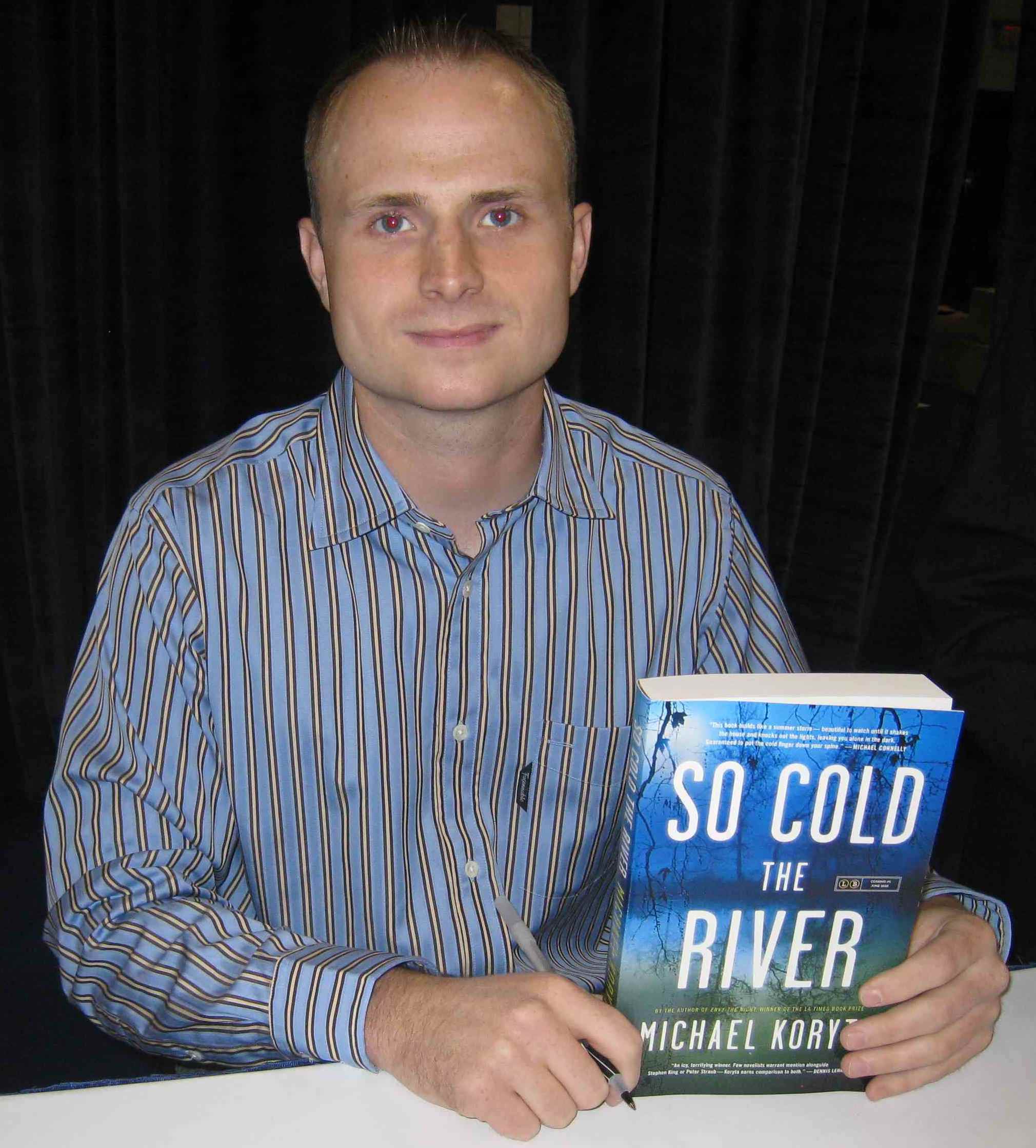 Certain people are born to tell stories. They can effortlessly move between genres, time periods and settings. Inventing new characters while also reinventing fan favorites. They can work within the rubber band confines of a series, or branch out into stand alone works, across multiple bandwiths. Several writers come to mind: Dan Simmons, George Pelecanos, Dennis Lehane.
It is perhaps Lehane to whom Michael Kortya draws the closest comparison. Like Lehane, Koryta began his literary career with a critically acclaimed mystery series (his first novel, Tonight I Said Goodbye, was published when Koryta was just 21 and was nominated for the prestigious Edgar award). Like Lehane and Mystic River, Koryta's first stand-alone work was took him to greater heights (Envy the Night won the Los Angeles Times book prize). And like Lehane's Shutter Island, Kortya has now broken from his crime comfort zone with So Cold the River, a gothic tale of suspense clocking in at an atmospheric and tension-drenched 500+ pages. After five books with St. Martin's Press, So Cold the River is the first of six books Koryta has signed up with Little, Brown. Along with flexing some major marketing muscle, Little, Brown has announced a solid 35,000 copy first printing as well as an accelerated publication schedule, with Koryta scheduled to release three books in the next 12 months.
So Cold the River is a breathtaking departure from Koryta's crime novels, upping the plotting and characterization skills that Koryta has displayed through five books with the tale of a down-on-his-luck filmmaker, Eric Shaw, lured to West Baden, Indiana to document the life of dying tycoon Campbell Bradford. The result is a gripping, terrifying, and sometimes astonishing read.
Michael was gracious enough to take some time during Book Expo America to answer a few questions on his new book and writing career.
JP: After five crime novels, So Cold the River is a departure in may ways. Had you always wanted to write a book with supernatural elements?
MK: I had always been a Stephen King fan, but I was reading more in that genre. Richard Matheson, Joe Hill's book Heart-Shaped Box was a big influence. I was looking at how much fun those writers seemed to be having with what they were doing, and I felt as if the marriage of ghost story and the history of that town (West Baden) could really be perfect. I intended it to be a novella, though, and to publish it under a pseudonym. As you can tell that's 500 pages of novella.
JP: What was your decision process when it came to writing something so outside the crime genre and outside your series?
MK: I always was leery of staying with the series too long, based particularly on how young I was when I came in. The first Lincoln Perry book was published when I was 21, and if I had just stuck with Lincoln, to me that just seems like an enormously difficult thing to live with just that character for that long. Envy the Night was my first stand alone, the first book I'd written in the third person and I loved the feel of that, and it was different but it was also the same. So Cold the River, I knew, was going to be really different, and that's why I thought about doing it as a novella under a pseudonym, because I didn't want to damage my career. And it's ended up being the best thing that's happened to my career to this point. We'll see if it sells, but in terms of putting me with Little, Brown and (Publisher) Michael Pietsch, it's the absolute best thing that's happened to me, which shows my complete lack of business sense.
JP: Were there any particular inspirations for So Cold the River?
MK: There's a strings piece by Joshua Bell and Edgar Meyer, both of whom had Bloomington (IN) connections. Edgar Meyer graduated from the Indiana University School of Music, and so did Bell, but Joshua Bell also went to my high school, quite a few years ahead of me. He's considered the greatest violinist in the world, arguably, right now and "Short Trip Home" is just this gorgeous strings piece. So I sort of became entranced with this idea, maybe because it has no lyrics, but I always want to put a story with everything. So it fired up the storytelling sense, and I hit on this image of a depression-era prodigy playing the violin with his eyes closed and his case open for coins. And I thought it could be a nice ghostly image to work into the book, but I didn't realize what a massive thread it was going to become. All of the Campbell Bradford backstory of the book, which really drives the novel, came from that image which came from that song. So it's really interesting to see how three minutes and thirty seconds of a violin can stimulate the storytelling sense.
JP: Who are some of the writers who inspired So Cold the River?
MK: Stephen King, by far is the standard-bearer. I think anyone who writes suspense fiction and says that King isn't an influence is either lying or being foolish. I read his book On Writing before I read pretty much any of his fiction. It's like when you read (Raymond) Chandler for the first time, and Chandler leads you to all of these other maybe lesser-known writers who can also be influences. Through King I found Matheson, Peter Straub, Joe Hill, Michael McDowell, Robert Bloch, John Farris. I went back and tried to get a sense of the canon. I really didn't read that sort of thing when I was young, I looked at it more as a departure from reading crime fiction all the time. Horror and supernatural novels give you a lot of what you look for in a crime novel, just with a twist that was very fresh for me as a reader.
JP: Dennis Lehane wrote five crime novels, and after an eleven year hiatus writing other books will be returning to the Patrick Kenzie Angela Gennaro series in November. Do you see yourself continuing in the supernatural vein or going back to writing more crime fiction?
MK: When Michael (Pietsch) acquired the first three books we had that conversation, and I was pretty adamant that I was going to go back to crime fiction immediately and I would go back to something like So Cold the River down the road. Instead I wrote a book called The Cypress House, which is more of a crime novel but still has a supernatural thread to it, and the one I'm working on now is in this vein. The more emphatically I say what I'm going to do the less you should pay attention to it. But I'm convinced the next book will be a traditional crime novel. I had an idea kicking around for that for a while that I think it's time to try.
JP: Will it be a standalone or part of the Lincoln Perry series?
MK: A stand alone. You know Dennis (Lehane) is such a huge influence, in that I admire his bravery and willingness to try a lot of different things and to push himself into new territory.
JP: What has it been like working with Michael Pietsch and the Little, Brown team on this book?
MK: The whole house, from top to bottom, is just incredible. The enthusiasm everyone shows is great, the attention to detail. The cover alone, just watching how they put the packaging together and how much care was given to the way the book looked was impressive. Michael is, you could make the argument, the best editor in New York right now. Talk about a guy with range, from David Foster Wallace then to bring in Michael Connelly and James Patterson and George Pelecanos, Anita Shreve. When Little, Brown acquired the books I was thrilled because they published so many of my favorite writers, from George and Michael to Daniel Woodrell. And when I found out Michael was interested in editing himself, it was just something beyond what I could have hoped for. It was a really special experience and opportunity.
JP: Do you feel any additional pressure considering the commitment Little, Brown has made to your books (signing up six books before the first is published), or does it affect how you approach your writing in any way?
MK: I think pressure can be an incentive toward improvement, and while I'm not denying that I feel some, I will also stress that it is self-inflicted and hopefully can be channeled in a healthy way. I made a very conscious effort to finish The Cypress House before So Cold the River launched, because I thought that would help build a buffer between my writing and any impact that came from either the success or the failure of that first book. As Michael Connelly always says, you try to write with your head down. Little, Brown's show of faith means a great deal, but there's certainly an added element of "better go out and validate it" in my mind now. If it changes my approach in any way, I hope that it's through tougher self-scrutiny.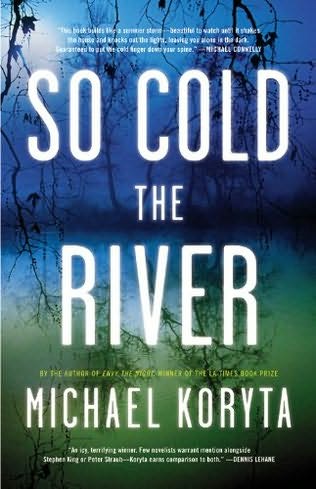 Buy So Cold the River from:
Amazon
B&N
Indiebound
Popular in the Community