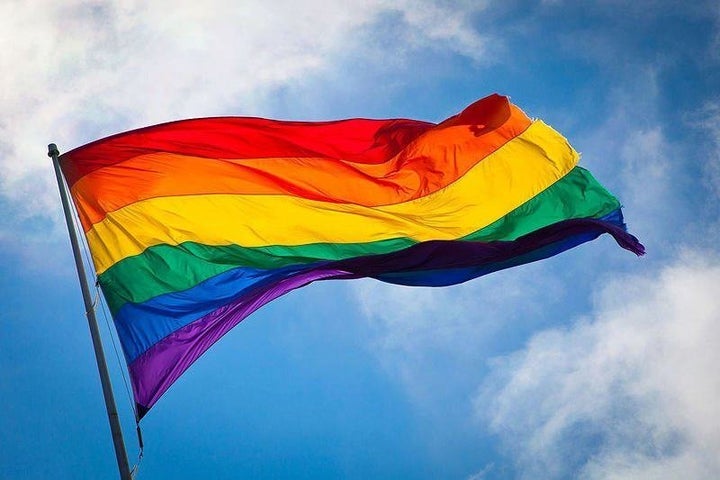 Ambassador and Mrs. Philip Murphy, America's diplomats-in-chief in Berlin, put their nation's support for full equality for lesbian, gay, bisexual and transgender (LGBT) people front and center with the government of Cameroon. How the heck did that happen? It's a story of the finest in American diplomacy and art, an example of how the Obama administration's policies have global impact.

My partner Shaun Kadlec and his colleague and friend Deb Tullmann spent the last two years directing and producing Born This Way, a documentary about the lives of gay and lesbian people in Cameroon, where homosexuality is punishable by up to five years in prison. With a population of 20 million, Cameroon actually imprisons more people for simply being gay than any other country in the world. Born This Way premiered Saturday night here in Berlin for the 63rd annual Berlinale, founded as part of the Marshall Plan and now one of the two or three most respected film festivals in the world. 350 people filled every seat in the magnificent theater. Afterward, the moderator asked that we all pause briefly before Shaun and Deb answered questions because "the film was very powerful." She was right. The audience did not want to leave, did not want to talk amongst itself. It just wanted to absorb.

With us that night were Mechthild Rawert, a member of the Reichstag (Parliament) who represents some of the LGBT population in Berlin. She included two friends, one of whom is from Cameroon. Nicole, the Cameroonian now studying here in Berlin, said "I went to Cameroon without setting foot on a plane. You captured the real spirit of my country, the lives and the way people are."

Check two boxes: the film hits home with audiences and clearly is authentic. But what of the law's draconian effects on people who just want to live and love peacefully in Cameroon?

Enter the diplomats. On 30 January, Cameroon's president for 30 years Paul Biya, shook things up a bit, at least from France. According to Reuters: "Speaking to journalists after meeting with French President Francois Hollande in Paris, Biya stressed that homosexuality had been illegal in Cameroon since before he came to power more than 30 years ago.
'Now I can say that discussions are under way. People are talking, minds can change one way or another but currently it's a crime,' he said."

The American Ambassador in Cameroon, Robert Jackson, forwarded a letter from Shaun and Deb to President Biya inviting him to attend the premiere of Born This Way in Berlin. Saturday at a luncheon in honor of the Berlinale, Ambassador and Mrs. Murphy invited Cameroon's Ambassador to Berlin as a guest seated with Mrs. Murphy and Deb at the Born This Way table. (Each of the films represented at the lunch had a table named for them.)

Deb spoke with Ambassador Mpay about the film, invited him to attend the screening on Wednesday night, which he said he would attend. In his remarks at lunch, Ambassador Murphy referenced Born This Way, and speaking directly to Ambassador Mpay said, "Documentary films can help to highlight marginalized populations, the disabled, native cultures or homosexuals. At the risk of singling out just one film, Your Excellency, Born This Way tells the story of homosexuals in Cameroon. It does not accuse or attack. It just tells the story. We hope that this may help change minds in your country."

If you ever wonder what diplomats do or whether a policy goal on an issue like LGBT equality of a U.S. president matters in countries beyond our shores, wonder no more. Ambassador Mpay was the only foreign envoy invited to that lunch. He was clearly invited for the purpose of encouraging him to see the film and to emphasize that the words of President Biya last month are a good beginning, but only words if laws do not change. And Ambassador Robert Jackson, a career diplomat in Yaoundé, took the time to deliver the letter just as he took the time to help Shaun and Deb with their work. Others in the State Department, including Deputy Secretary Tom Nides and LGBT Senior Advisor Ken Kero-Mentz, put this effort high on their list, encouraging still others to do the same.

Will it matter? As Lady Gaga knows well, art can change lives. Perhaps she will appeal to First Lady Chantal Biya, no stranger to progressive culture, and ask her to watch Born This Way, the title of which comes from the inspiration Lady Gaga provides to some of the "stars" of the film. Perhaps the leadership of President Hollande in France to make marriage legal will inspire Francophone Africa at least to decriminalize being gay. Lots of work remains to be done, but what we know for sure is that when art, culture and diplomacy combine with courage, liberty knows no bounds.
Popular in the Community