I have to admit, I've always had some professional jealousy toward Dora the Explorer. Who wouldn't envy somebody who is able to communicate with just about any animal on the planet? Not to mention her ability to break out in song at the drop of a hat! And who would've expected that I would encounter the real life version of my animated rival in the Atacama Desert, the driest place on earth. Located in Chile, this part of the country full of surprises, especially of the female persuasion. To set the scene, we were taking in a ceremony called the Floramiento, or "the flowering of the llamas." Basically, it's a thanksgiving ceremony in which llamas have their ears pierced and are adorned with decorative earrings.
As you can imagine, the llamas aren't too thrilled at having a needle and thread put through their earlobes. This ceremony is a sign of respect for animals that are a valued part of this matriarchal community.
Encountering amazing and strong women in Chile is not only limited to the desert, but extends to the sea.

During our travels to another part of Chile -- Horcon, a small fishing village along the coast of the Pacific Ocean -- we met Eugenia Flores. Not only is she a single mom trying to provide for her family, but she also has the distinction of being Chile's only commercial fisherwoman. Every morning, Eugenia travels on her small wooden boat into sometimes dangerous seas to cast her nets and ply her trade. She's been doing this since she was 14 years old. Completely dedicated to her profession, she claims to have never taken a day off in her life. Puts things in perspective, huh? I was also impressed by her buoyant attitude and sense of humor. Her enthusiasm actually caught me off-guard when we were hauling in a catch. She flung out her arms as we celebrated our good fortune and wrapped me up in a huge bear hug.
Speaking of famous ladies, back to Dora. In the general melee of the Floramiento, while I was laying across the ground holding a llama by its ear, I heard somebody say "not bad." I looked up, and realized that standing next to me, all four feet of her, was Dora the Explorer herself.
I was surprised to be addressed in English, but she quickly fixed that with a little llamanese. The beast I was holding seemed to understand what she was saying and quickly responded by delivering a swift kick to my side. Perhaps it was Dora's way of reminding me once and for all who is really numero uno.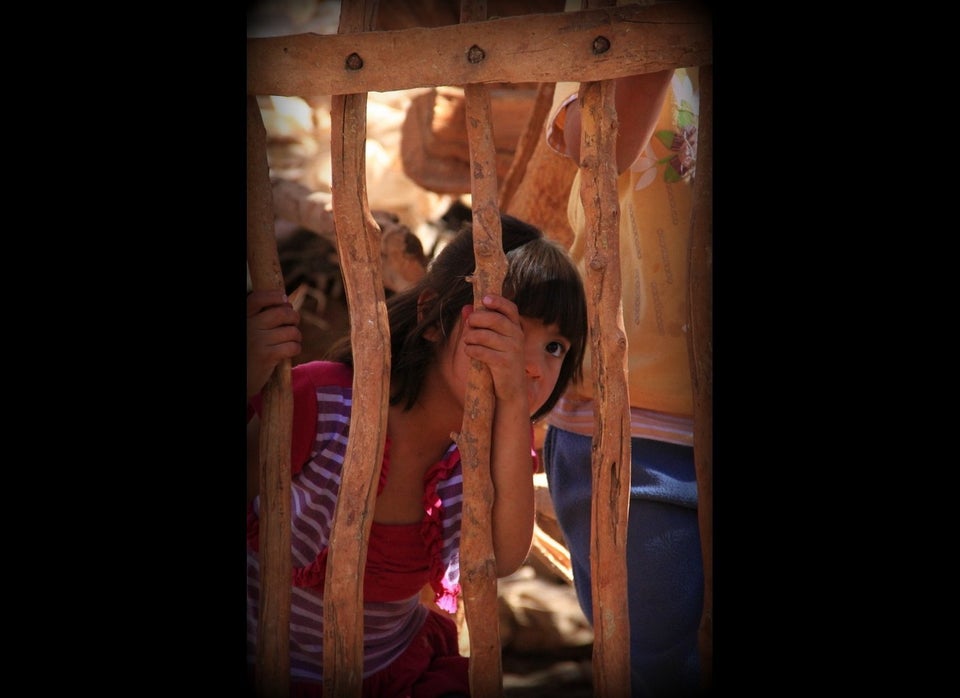 Finding Dora the Explorer