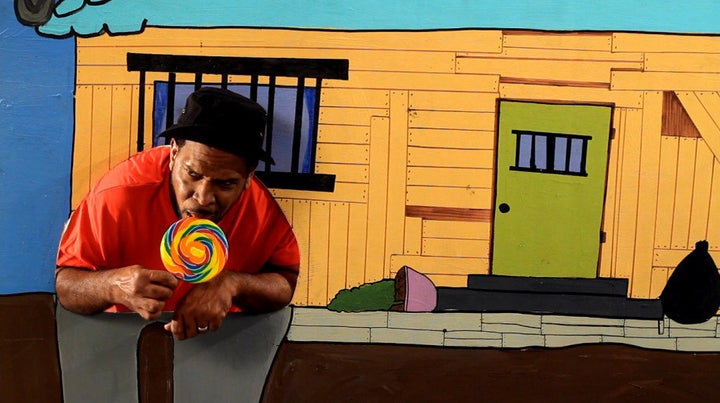 Utah is going to get a booty-full dose of Miami this January. "Life and Freaky Times of Uncle Luke," a short by local indie film outfit Borscht, was selected for the Sundance Film Festival's 2012 Short Film Program. It joins 31 shorts from the U.S. chosen from over 4,000 submissions.
In the film, Luther Campbell, the former 2 Live Crew frontman and recent Miami mayoral candidate, revolutionizes hip-hop, fights for first amendment rights, and launches Miami into a golden era as mayor. A working cut of the film screened last April at the 2011 Borscht Film Festival at the Arsht Center's packed Knight Concert Hall.
The film's narrative peaks when South Florida's Turkey Point nuclear plant explodes, turning Miami into a radioactive wasteland. Uncle Luke must use his booty bass powers to save the city using old-fashioned methods of repopulation. It's a very Miami twist on the 1962 French science fiction short "La Jetee," which also inspired "12 Monkeys."
With Miami visual and performance artist Jillian Mayer as director, the short features her signature cut-out boards and whimsical sense of reality. Look for bouncing, thonged behinds in a live recreation of 2 Live Crew's controversial "As Nasty As They Wanna Be" album cover, which sparked the infamous Parental Advisory sticker debate of 1989. "Life and Freaky Times of Uncle Luke" was executive produced by Dennis Scholl along with Evan Rosenfeld of heavy-hitting documentary studio Rakontur, whose films include "Cocaine Cowboys," "The U," and "Square Grouper."
"Getting 'Life and Freaky Times' in Sundance feels incredible," Rosenfeld told HuffPost Miami. "To get the chance to work with Luke again was a pleasure. Since shooting 'The U' he's become a close friend. I wasn't sure how interested he would be in working on a small artsy short film with some local kids, but he couldn't have been more into it and supportive.
Rosenfeld it was an "interesting experience" approaching Campbell with the vision for the film, "especially the part about him having to stick his head/body/arms etc through cutouts. But being the visionary that he is, he got it right away...
"We got Luke to Sundance, now we need to get him to the Academy Awards."
Sundance runs January 19 through 29 in Park City, Salt Lake City, Ogden and Sundance, Utah.
WATCH (Warning: Explicit):
REAL LIFE. REAL NEWS. REAL VOICES.
Help us tell more of the stories that matter from voices that too often remain unheard.