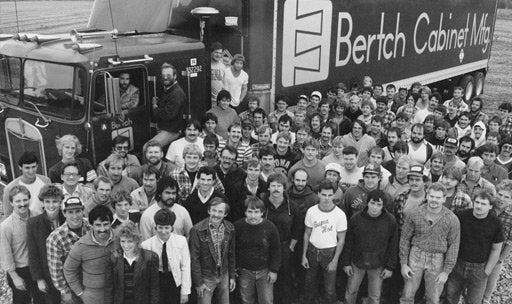 The co-owner of an Iowa cabinet manufacturing company apparently awash in goodwill has offered all 800 of his employee a free weeklong cruise in the Caribbean.
Workers at Bertch Cabinets in Waterloo found out in mid-December that they had met the company's quality and profit goals. About 600 are joining boss Gary Bertch on the cruise along with his wife, Becky, who founded the company with her husband in 1977. They'll head down to Miami on chartered flights, spend a night in a five-star hotel, then hit the ocean. Spouses can also come free.
The rest of the workers opted to take the week off and collect a $900 bonus.
"We'd love to have everyone come on vacation with us but know it isn't possible for all for personal reasons, so we wanted to have that alternative available to them," Bertch told ABC News.
The company started giving mass vacation incentives periodically in 1989. "We went to Acapulco that time," Bertch said. "We did several cruises to various locations, various ports. And we did Hawaii. That was probably our biggest trip." But the getaways stopped when times got tough in 2008.
Bertch decided to revive the vacations. He challenged employees a year ago to meet certain goals, offering the cruise as an incentive. "We were anticipating we'd have better sales again this year," he told the Waterloo Cedar Falls Courier. "We just tried to get all of our people pumped up a little more to achieve the various goals, both customer-oriented goals and financial goals."
Workers say the company is a special place to work.
"I work right across the hallway from our vice president, Becky, and 20 feet away from Gary Bertch, and I can tell you that they have an open-door policy, and they always welcome anyone to come in and speak to them any time without a meeting or appointment," marketing associate Tony Means told ABC.
"We all get along pretty well here. It's like one big family."
BEFORE YOU GO
PHOTO GALLERY
9 Secrets Of A Happy Workplace