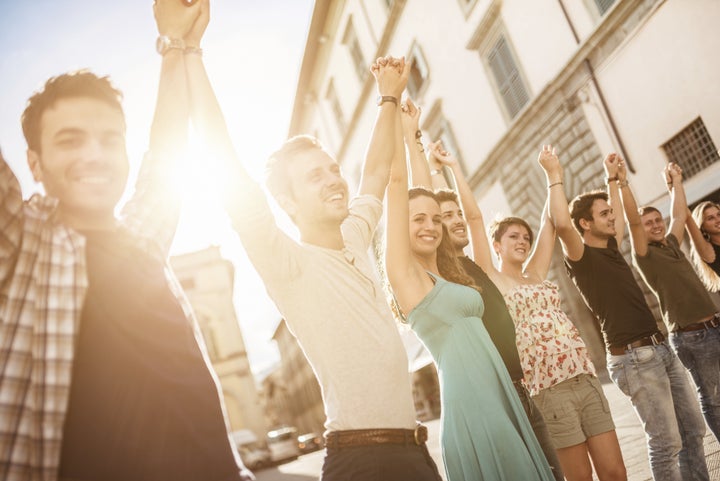 This story is part of our monthlong "Work Well" initiative, which focuses on thriving in the workplace. You can find more stories from this project here.
Volunteering has numerous health benefits, which is why doctors and bosses should more aggressively push giving back, according to a leading physician expert on the topic.
Many studies over the years have found direct correlations between giving back and improved health. And new research shows that volunteering may also translate into fewer hospital stays and taking better preventative measures -- results that patients and employees should be made more aware of, says Dr. John W. Rowe, professor of health policy and aging at the Mailman School of Public Health at Columbia University.
He even compared the health gains of giving back to those of quitting cigarettes.
"My personal view is that volunteering is the next great public health opportunity," Rowe told The Huffington Post. "It may have as much benefit as smoking cessation. It has to become a priority."
Rowe, co-author of the best-seller Successful Aging and founding director of the division on Aging at the Harvard Medical School, has committed his career and research to identifying ways people can continue to lead healthful and productive lives as they get older. But as is the case with any positive habits, they need to be developed early on in order to become cemented into a routine, Rowe noted.
The geriatrician says he feels particularly emboldened by continued findings that demonstrate how helping others can directly impact physical health, and wants doctors to inform their patients of those benefits and for employers to make it feasible for workers to give back for about four hours a week.
"I think if physicians were aware, they'd be very anxious," Rowe said. "They ask people like me: 'Are you exercising? You don't smoke? How much do you drink?' What I want them to do is add to that list 'Are you doing any volunteering?'"
Rowe is quick to cite a slew of compelling data to support his theory.
In 2006, geriatrician Linda Fried conducted a groundbreaking study in Baltimore where volunteers over the age of 60 spent 15 hours a week volunteering for half a year in a number of low-income classrooms assisting teachers. The control group was placed on a waiting list.
At the end of the program, the volunteers underwent MRIs and were found to have short-term gains in executive function, gains the control group didn't experience. One participant said the experience "removed the cobwebs from my brain."
"This is a blinded study looking at brain scans," Rowe said. "That was a wakeup call to all the hard scientists in the field who thought this was a lot of feel good stuff … You would not have thought a 65-year-old brain could change like this."
A new study conducted by Eric Kim, a Harvard research fellow, and Sara Konrath, of the Lilly Family School of Philanthropy at Indiana University, has found that volunteering may actually also contribute to helping prevent the onset of health issues.
The pair studied the results of about 7,000 volunteers who were over the age of 51.
Kim and Konrath found that the people who volunteered spent 38 percent fewer nights in the hospital than non-volunteers, a result that translates into better well-being and enormous savings. A standard hospital stay for a 65-year-old costs about $12,300.
Volunteers are also less likely than non-volunteers to engage in such risky health behaviors as smoking and drinking. And they were also more inclined to take better care of themselves by taking such precautions as getting flu shots, mammograms and having their cholesterol tested.
Kim attributes the overall well-being of volunteers to a number of factors.
For one, the co-author noted, volunteering creates a strong social network for people to find out about crucial information. Participants may educate one another about screenings, recommend doctors and help each another to get to appointments.
Volunteering may also help people feel like their lives carry more meaning.
"Increasing purpose in life is associated with better behaviors and better outcomes," Kim told HuffPost. "They have the will to live, so they take better care of their bodies."
Despite the overwhelming research, volunteer rates are actually on the decline.
During that period, 62.6 million people said they volunteered at least once during that year, the lowest amount since the BLS started tracking those numbers. That figure rose slightly to 62.8 million the following year.
That's why experts like Konrath, Kim and Rowe are eager to get their research out there.
Rowe wants employers to recognize the long-term financial benefits of having a healthier workforce and to, in turn, make is plausible for workers to commit to an involved project.
"It's not just about a volunteer fair once a year," Rowe said, "make it possible for people to actually to do it."
As for physicians, Rowe said he wants measuring volunteer engagement to be as commonplace as measuring blood pressure, pulse and temperature.
"The world is full of skeptics," Rowe said. "But I've seen the evidence and the effect can be very significant on survival, and functionality."
The Huffington Post's "Work Well" series is also part of our "What's Working" solutions-oriented journalism initiative.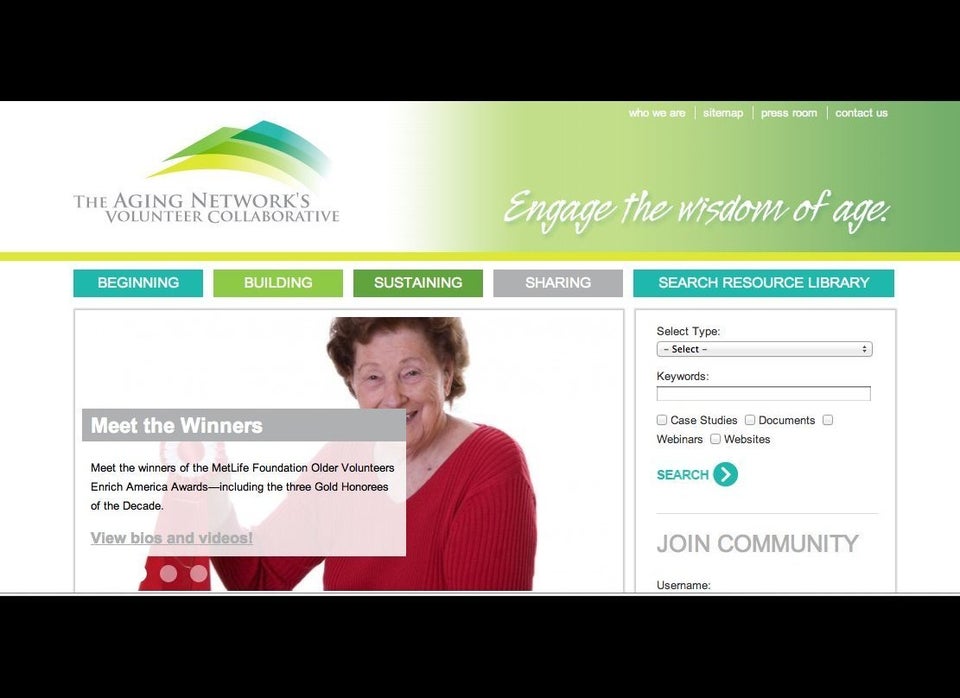 7 Ways To Volunteer Over 50