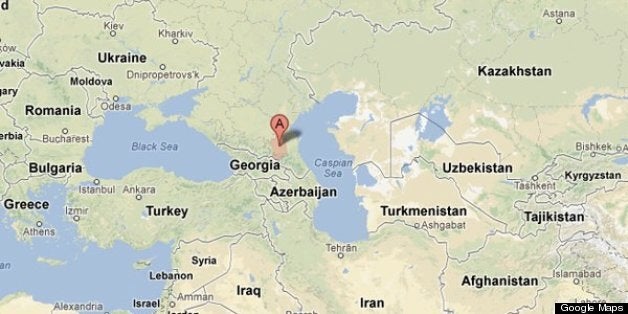 This post originally appeared at CFR.org.
The two Boston Marathon bombing suspects have reportedly been identified as Chechen brothers Tamerlan and Dzhokhar Tsarnaev. While their link to Chechnya remains unclear--the brothers lived in Kyrgyzstan and Dagestan and have been residents in the United States for some time--it has thrown a spotlight on Russia's restive North Caucasus region. Although much remains uncertain in this fast-moving story--including what the brothers' motives were--I asked my colleague Anya Schmemann, who follows Russia, to share some insights about Chechnya and what this development might mean for U.S.-Russian relations. ~ James M. Lindsay, Senior Vice President, Director of Studies, and Maurice R. Greenberg Chair at the Council on Foreign Relations
The reported identification of the Boston bombing suspects as ethnic Chechens has thrown a spotlight back on Russia's troubled and volatile North Caucasus region, which has been the target of an Islamic insurgency stemming from separatist wars that date back to the 1990s.
The alleged link to Chechnya also raises questions about U.S.-Russian relations at a time when the relationship is on the skids.
Chechens have long had a troubled history with Russia; thousands of them were deported to Siberia and Kazakhstan by Soviet leader Stalin during World War II. A separatist war began in Chechnya in 1994 after the Soviet collapse and developed into an Islamic insurgency. Russian troops withdrew from Chechnya in 1996--ending the "first" Chechen war--but returned three years later to reassert control over the largely lawless and de-facto independent area.
Many believe that Russian president Vladimir Putin used the Chechen war and 1999 apartment bombings as a pretext to clamp down on the Southern Caucasus region and consolidate his own power. As Russia prepares for the 2014 Winter Olympics in Sochi--a city near these troubled areas--it is likely that Moscow will work to root out any terrorist threats. Indeed, the Boston events may trigger a crackdown in Russia, where roundups and harassment of Caucasians are common.
Chechnya has stabilized under Russia-backed leadership, but the insurgency spread to neighboring provinces, chiefly Dagestan, where the Tsarnaev brothers reportedly lived and where militants have continued to launch attacks. Chechen leader Ramzan Kadyrov warned against linking the bombing with Chechnya saying, "Any attempt to draw a connection between Chechnya and Tsarnaevs--if they are guilty--is futile."
The United States backed Russia's territorial integrity during the wars and did not endorse the separatists' desire for an independent state. Washington has also supported Russia's right to combat terrorism--though many in the United States were sympathetic to the anti-Russian freedom fighters in Chechnya, and there has long been concern about Russia's harsh tactics and human rights violations in the region.
The reported identification of the Boston bombers as Chechens may spur increased U.S. support for Moscow's approach to Islamic extremism. Russia has already offered its assistance in the ongoing investigation, and the Boston bombings will likely lead to increased counterterrorism cooperation between the two countries.
Moscow has long claimed that Chechen rebels have close links with al-Qaeda, that Arab fighters joined Chechen fighters during the wars, and that some Chechen militants joined the fight in Afghanistan. These claims may receive additional U.S. attention after the Boston events.
U.S.-Russian relations have been strained in recent months, with tensions rising over conflicting approaches to Syria, Russian concerns about U.S. adoptions of Russian children,and American concerns about a recent Russian law constraining nonprofit groups, the current trial of anti-government activist Alexei Navalny, and the Kremlin's broader crackdown on dissent.
The American Magnitsky Act, which punishes Russians accused of violating human rights, has infuriated Russia and aggravated the already-tattered relationship. Interestingly, the "Magnitsky list," which was released last Friday by the Obama administration, names two Chechens, including Kazbek Dukuzov, who was acquitted in the 2004 killing of American journalist Paul Klebnikov. Russia released its own blacklist of barred Americans in response to the American list.
Both sides seek to mend ties. But it remains to be seen if the Boston bombings offer an opportunity for U.S.-Russian cooperation, or if it will lead to an overly aggressive Russian response in the North Caucasus that could be worrisome for the United States.
This post originally appeared at CFR.org.
Popular in the Community