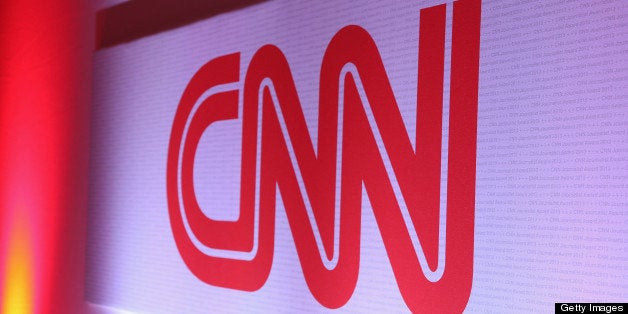 In the new HuffPost/YouGov survey, Americans were more likely to say that the media acted responsibly than irresponsibly in reporting on the bombing, by a 46-percent to 31-percent margin. Similarly, a Pew Research Center poll released Tuesday found ratings for the media as a whole were fairly positive, as 32 percent of respondents said that the media was doing an excellent job of covering the bombings and another 40 percent said it was doing a good job. Another 14 percent said it was only doing a fair job, and only 8 percent said it was doing a poor job.
Still, both polls found evidence that trust in the media is down compared to ratings after the 9/11 terrorist attacks. In a CNN/Gallup/USA Today poll conducted in September of 2001 and accessed through the Roper Center's iPoll database, 86 percent of respondents said the media had acted responsibly and 12 percent said it had acted irresponsibly. A Pew poll conducted in September of 2001 found that 56 percent of Americans rated the media's coverage of those events as "excellent," although ratings for other events tracked by Pew since that time have been lower.
And although ratings for the media as a whole in both surveys were relatively positive, the HuffPost/YouGov poll found some variation in how believable respondents found the individual networks' coverage of the Boston bombing.
Twenty-one percent of respondents rated CNN's coverage of the events as either "not very believable" or "not at all believable" -- a higher percentage than any other cable or broadcast news network. And among those who said that the media as a whole behaved irresponsibly in its coverage, 47 percent said CNN was either not very or not at all believable -- more than any other organization.
Still, CNN's cable rival MSNBC, which was alone among the three cable networks in not falsely reporting an arrest (with the help of resources from NBC News), had the fewest respondents rate it as very or somewhat believable in its bombing coverage. That may be partially because of viewership -- more than any other network, respondents said they didn't watch MSNBC at all and therefore couldn't rate its coverage.
The three broadcast news networks, including NBC News, which was praised for the accuracy of its reporting, were all rated similarly in terms of the believability of their coverage.
The poll was conducted April 19-20 among 1,000 adults using a sample selected from YouGov's opt-in online panel to match the demographics and other characteristics of the adult U.S. population. Factors considered include age, race, gender, education, employment, income, marital status, number of children, voter registration, time and location of Internet access, interest in politics, religion and church attendance.
The Huffington Post has teamed up with YouGov to conduct daily opinion polls. You can learn more about this project and take part in YouGov's nationally representative opinion polling.
Calling all HuffPost superfans!
Sign up for membership to become a founding member and help shape HuffPost's next chapter
BEFORE YOU GO
PHOTO GALLERY
Faces Of CNN