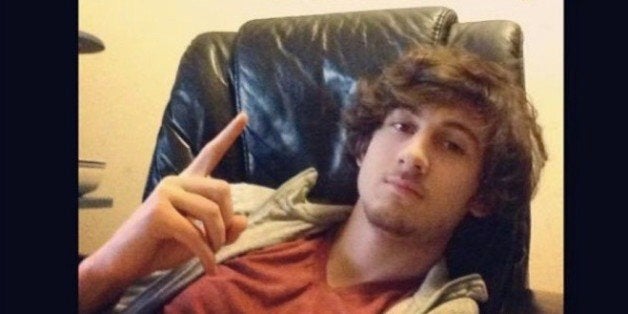 BOSTON, April 2 (Reuters) - Federal prosecutors asked a judge on Thursday to instruct the jury in the Boston Marathon bombing trial that defendant Dzhokhar Tsarnaev need not have known all the details of the plot to be guilty.
Closing statements are set for Monday in the case of Tsarnaev, 21, who is accused of killing three people and injuring 264 with a pair of homemade pressure-cooker bombs at the race's finish line on April 15, 2013, and with shooting dead a police office three days later.
His attorneys opened the trial last month by bluntly admitting that Tsarnaev committed the crimes he is charged with, but contending that his older brother, Tamerlan, was the driving force behind the attack, with the defendant following along subserviently.
That argument could persuade the jury to sentence Dzhokhar Tsarnaev to life in prison, rather than the death penalty. But before the jury takes up the question of sentencing, it must decide whether Tsarnaev is guilty of 30 criminal counts, including several conspiracy charges.
Prosecutors asked U.S. District Judge George O'Toole to make that distinction clear in his instructions to the jury before it begins deliberations next week.
PHOTO GALLERY
Boston Bombing Trial Evidence
"The government does not have to prove that the defendant knew all the details of the conspiracy, that he participated in each act of the agreement, or that he played a major role; it only needs to prove knowledge of the basic agreement coupled with an intent that the underlying offense be committed," prosecutors asked the judge to instruct the jury in a court filing.
Tamerlan Tsarnaev, 26, died following a gunfight with police four days after the bombing. (Reporting by Scott Malone and Bernadette Baum)
REAL LIFE. REAL NEWS. REAL VOICES.
Help us tell more of the stories that matter from voices that too often remain unheard.