Following Friday's horrific attacks in Paris, a Boston Marathon bombing survivor has offered beautiful words of hope.
Jane Richard's 8-year-old brother, Martin, was the youngest person killed in the 2013 Boston bombing, and Jane, herself, lost one of her legs in that attack. Shortly after Martin's death, a photo of him holding a sign that read, "No more hurting people. Peace," went viral. On Saturday, 9-year-old Jane recreated her brother's message -- this time in French -- to send her love to Paris.
"Arretez de faire du mal aux autres. La paix," Jane wrote in the colorful note, which was posted on Facebook by the Martin Richard Foundation.
Jane's simple, yet powerful message resonated with people across the Internet, generating more than 2,000 likes and 1,500 shares as of Monday afternoon. The girl joins scores of people around the world who are standing in solidarity with France and showing their support in the wake of the attacks that left 129 people dead and 352 injured.
People in countries as far as China and New Zealand attended vigils and memorial events this past weekend to honor the victims of the tragedy. And iconic buildings like the Sydney Opera House and the Freedom Tower in New York City were lit up in French colors.
Read More Paris Coverage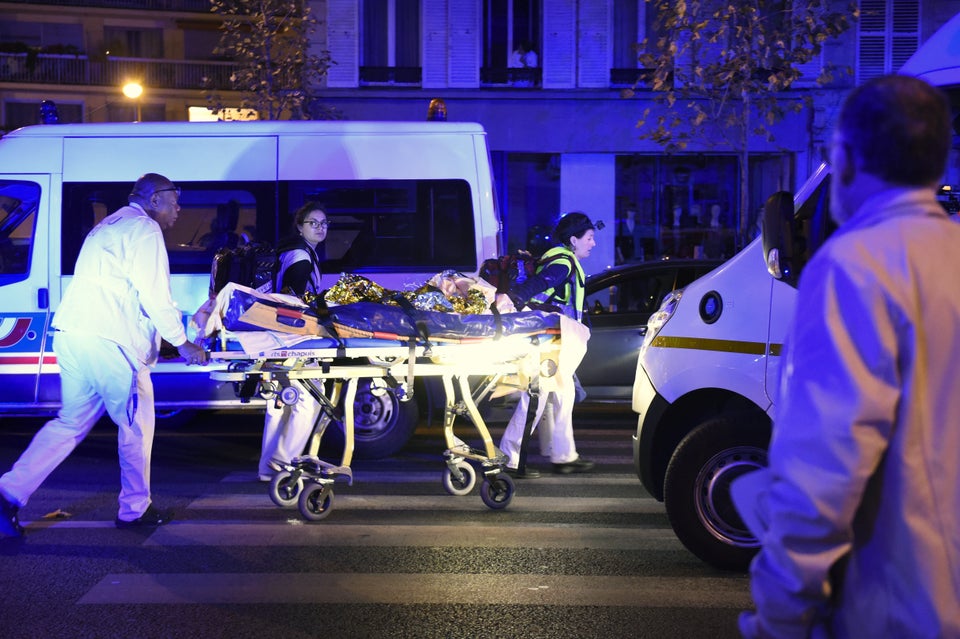 Witnesses React To Paris Attacks