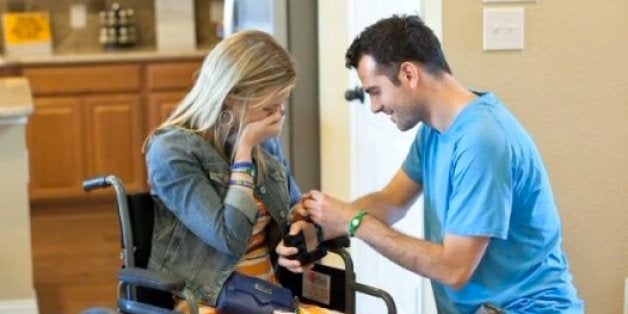 Rebekah Gregory and Pete DiMartino were waiting at the finish line of the Boston Marathon when the bombs went off on April 15, 2013. Now, almost a year later, the couple is getting ready to walk down the aisle. And thanks to wedding planning website The Knot, they'll receive the wedding of their dreams.
Gregroy and DiMartino met in 2012 and began a long-distance relationship. In April 2013, they were in Boston to cheer on DiMartino's mother as she ran the marathon. Gregory's 6-year-old son was there too. When the bombs went off, Gregory instinctively shielded her son, and in the process, broke almost every bone in her foot, leg and ankle. She is still in a wheelchair.
DiMartino lost 90 percent of his right Achilles tendon and suffered broken ankle bones and a ruptured eardrum.
But the tragic events of that day put the couple's love in perspective. In October 2013, DiMartino proposed and Gregory, of course, said "Yes."
"[In] the end, we decided our relationship was worth more," Gregory told People. "We realized that we didn't have to survive that day -– we could've lost one another –- and for me, I knew I didn't want to spend another day without this guy. For whatever time I have left on Earth I want to be with him."
The Knot heard about the couple's hardship and chose them as the 2014 Dream Wedding recipients. The couple's entire wedding -- from flowers, to the dress, to the cake -- will all be voted on by readers, but The Knot will foot the bill.
"Being able to show people that you can take something so horrible and turn it into something so beautiful has been such a blessing for us," Gregory told The Knot. "I don't know if I'll be able to walk down the aisle, but all I want to do is marry the love of my life, Pete."
Watch the video below for more on the couple's love story.
Before You Go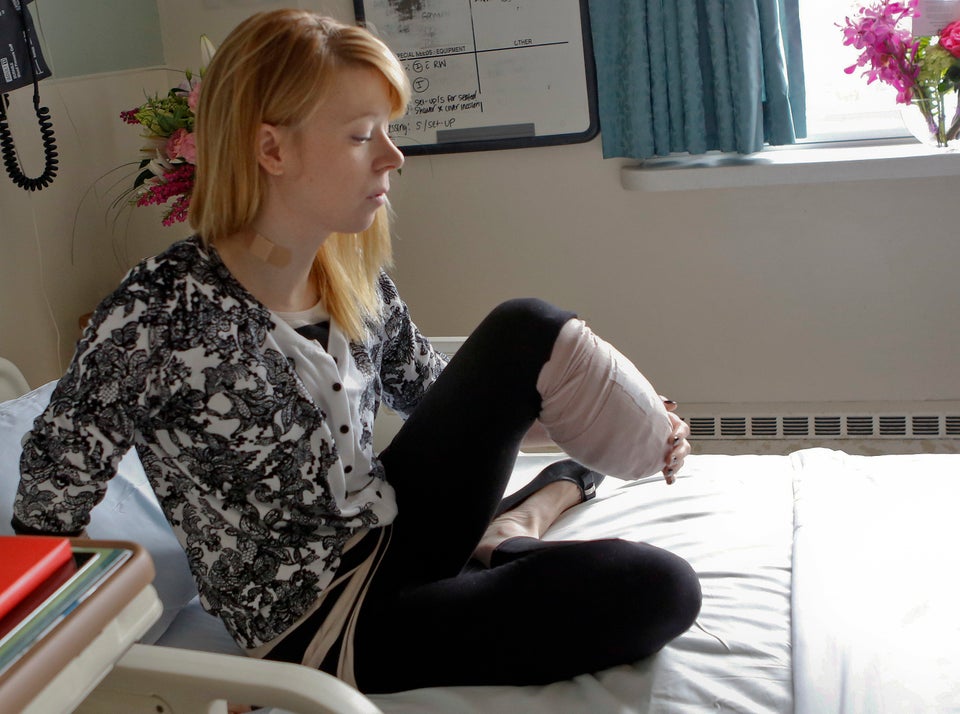 Boston Bombing Victim Vows To Dance Again