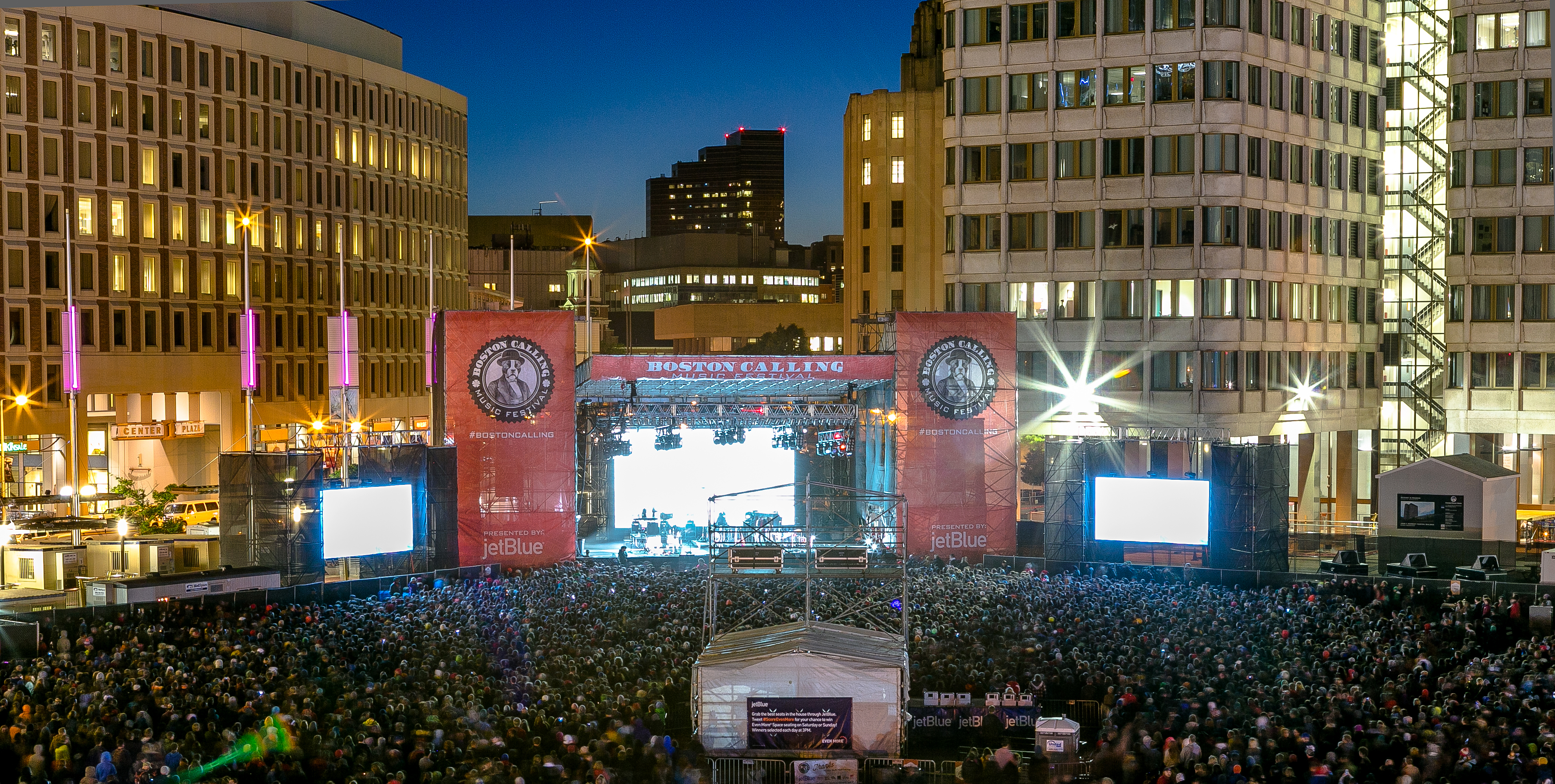 On May 24th, the night before Boston Calling's debut weekend, festival co-founder Brian Appel wasn't sleeping. He wasn't pacing back and forth or writing in his diary, exactly, but with Aaron Dessner's name attached to the festival, the thoughts were definitely materializing. If this is a total disaster, I'll just feel awful about the Aaron Dessner thing. He takes a step back. Obviously, I want it to go well. But if it doesn't go well and Aaron was involved...
Then Memorial Day weekend happened and Boston Calling was a thing. Aaron Dessner's well-crafted reputation within the music industry was not crippled, and 18 acts brought Boston the first music festival of its kind, one that catered to a music market that a.) exists and b.) does so despite our inability to shut down the streets a la South by Southwest. As Brian Appel remembers it, a festival-related article surfaced afterwards, articulating something to the effect of: "A music festival happened and the city didn't burn to the ground."
Appel laughs about it now, calling Boston's maturity to handle a mid-sized festival a testament to the vision he and co-founder Mike Snow had for the festival a year or two ago when Boston Calling was conceived. And with Boston Calling one a success, the city can look forward to an improved sophomore weekend for the rookie festival. Appel's already addressed the public's main concern: City Hall Plaza is an ill-conceived labyrinth, at best. "I've spent hundreds of hours on [the festival ground]," he assures me. "And for as big of a space as it is, it's funny that like -- nothing fits in there."
Boston Calling is, more or less, a game of Tetris in terms of manipulating a landscape as unforgiving as Downtown Boston. "We know, at this point, every brick on that plaza," Appel says, adding that Crash Line Productions, the company behind Boston Calling, has found some interesting ways to contort City Hall into a festival space.
But it works. There's no mistaking Boston Calling for a Coachella or a Lollapalooza. Ticket holders are able to roam in and out of City Hall (i.e. make decisions as adults) and, for the most part, Boston Calling's footprint on those outside of the festival has minimal impact. Situated directly downtown, the newbie festival wears a "fuck it, we'll do it live" attitude on its sleeve. Although abandoning work and real people problems is a perk of committing to a four-day venture like Bonnaroo or a festival of its ilk, the truth of the matter is that most of us can't swing it (or can, and promptly spear our bank accounts into a ceaseless downward spiral). Appel likes to think that Boston has the audience, and the appetite for music, to sustain two mid-sized festivals a year, and he's right. We're not going to scoff at a lineup that has Passion Pit and Kendrick Lamar in the same weekend, and we won't mind when Lucius surprises literally everyone who has not had the pleasure of hearing the indie-pop, Brooklyn five-piece before September rolls around.
When asked who he is most excited to see this September, Appel gave a nod to The Gaslight Anthem. "For a lot of these people that have bought a ticket for the Saturday show and don't know The Gaslight Anthem--they've got a big surprise coming."
Boston Calling's sophomore weekend will hit Boston September 7th and 8th at City Hall Plaza.
REAL LIFE. REAL NEWS. REAL VOICES.
Help us tell more of the stories that matter from voices that too often remain unheard.