After losing the final game of his collegiate career by a disheartening 22 points, Boston College big man Dennis Clifford walked to the media room, sat down at the microphone and was asked for his favorite memory of playing basketball with the Eagles.
The senior, choked up, took 20 seconds to respond: "Probably just, like … going out to eat." 
Now, the BC basketball team didn't just have a disappointing final contest, it had an embarrassing one. The program had gone 0-18 in conference play throughout the 2015-2016 regular season, becoming a punch line of sorts as it struggled to get just one elusive league victory.
At first, this line seems comical. Asked for a fond moment on the court, he couldn't think of a single one!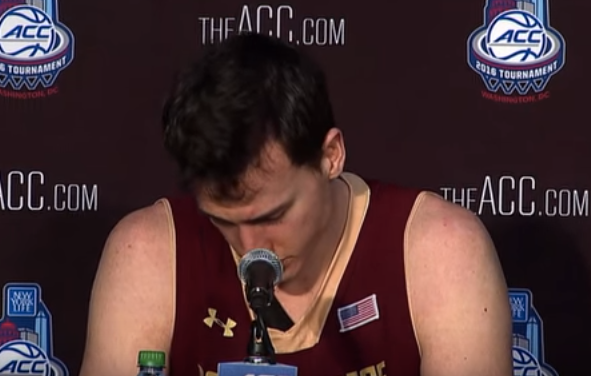 Who knows if on Tuesday Clifford, between tears, was kidding around -- jokingly comparing the debacle of a season to food poisoning. Or, alternatively, who knows if he was being earnest, and simply referring to some good times with his buddies in the college's dining hall. Sports tend to bring out the best and the worst in people -- so when one young player has a seemingly earnest, emotional moment, we should all be slower to poke fun and quicker to empathize.
So let the big man cry in peace. Through his culinary and on-court struggles of 2015-2016, he's earned it.
BEFORE YOU GO
PHOTO GALLERY
The 22 Best College Basketball Freshmen In America