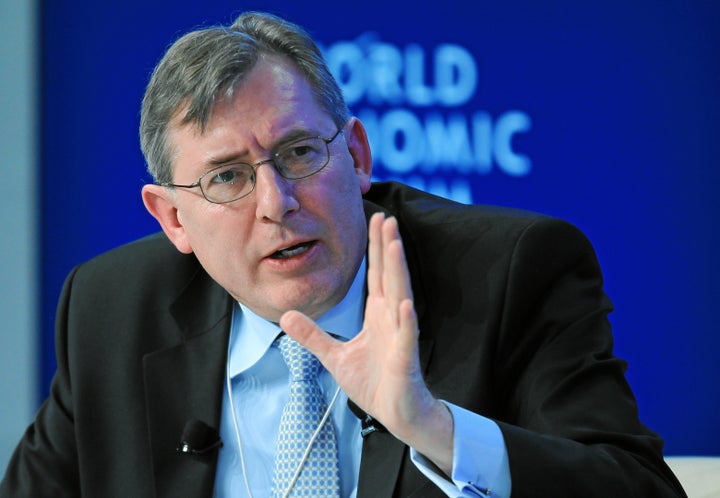 The Boston Consulting Group has identified up to 60 Philadelphia school buildings as potential candidates for closure and helped line up private vendors willing to replace the School District's unionized blue-collar workforce at a $50 million discount.
These steps are just part of the blue-chip consulting firm's far-ranging behind-the-scenes effort to help the beleaguered city school system rethink how it does business.
The broad scope of BCG's efforts this spring are detailed in previously unreleased "statements of work" obtained by the Notebook/NewsWorks under Pennsylvania's Right to Know law.
In an interview Friday, District Chief Recovery Officer Thomas Knudsen said that BCG to date has identified at least $122 million in achievable savings for the cash-strapped District.
"We wouldn't have gotten anywhere near that number without their help," he said.
Nevertheless, officials revealed Friday that the District's shortfall for the coming school year has ballooned to as much as $282 million, much of which is expected to be closed through borrowing.
Documents and interviews make clear that BCG has been deeply involved in nearly every hot-button issue faced by the District, including continued expansion of charter schools.
But Knudsen was emphatic that the consultants have been taking directions, not giving them.
"I don't want this to be construed as if management took its foot off the brake and just gave the wheel to BCG," he said.
To date, the firm has been paid $2.7 million, all of which has come from outside donors.
In separate interviews Friday, top leaders from William Penn and United Way lauded BCG's work and dismissed as "conspiracy theory" the claims by some critics that the firm and the private philanthropists supporting its work are part of a coordinated effort to privatize the city's public education system.
"This was about getting the foundation laid for the next superintendent," said Jill Michal, the United Way of Southeastern Pennsylvania president and CEO.